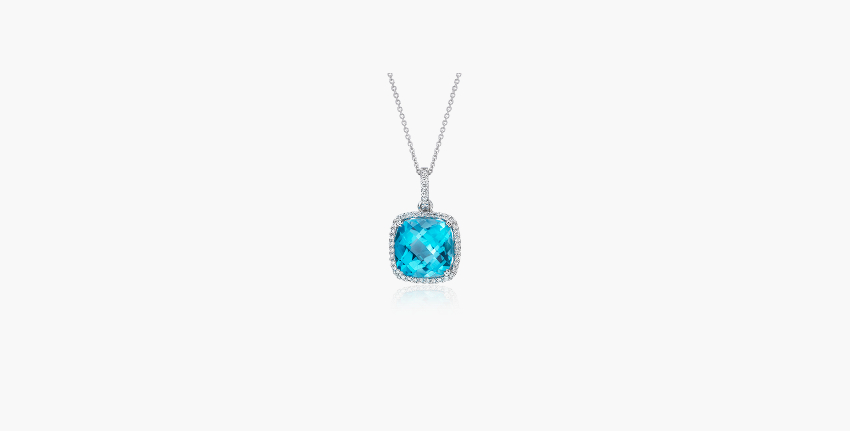 An Intro to Gemstone Cut
Whether shopping for sapphires, emeralds or any other gemstone, the cut of the gemstone maximizes the beauty of the color. Because
gemstone color
can vary, there are no hard geometrical standards when it comes to maximizing brilliance or color. While we may gravitate towards one cut over another based on our personal preference, several characteristics determine the value of a gemstone and its cut.
What is the Difference Between Cut and Shape?
Gemstone cut and gemstone shape are often confused, and these terms may be used interchangeably. A gemstone's cut refers to how a raw crystal is turned, faceted, and polished. For gemstone jewelry, the gem cutter maximizes color of the stone, enhances its brilliance, and, along with
gemstone enhancements
, it can help hide inclusions. Gemstone cuts are more variable than diamond cuts and may contain combinations of cuts to create an appealing stone. A gemstone's shape on the other hand refers to its outline when you're looking down at it.
Understanding Gemstone Cut
A well-cut gemstone is symmetrical, well-polished and reflects light evenly across the surface, and the polish is smooth, without any nicks or scratches. Poorly-cut gemstones may appear dull, and poor cuts decrease the overall value of the gemstone. Like diamonds, fine quality color gems usually have a table, crown, girdle, pavilion, and culet. Iridescent opals are one exception, and most often have a rounded cabochon cut.
A brilliant cut is ideal for the most sparkle and intense brilliance, although this cut tends to be more expensive than other cuts. The step cut is popular for gemstones because of its subtle sparkle, but step-cut gemstones tend to have a smaller face-up size. The coveted princess cut allows for a gem to appear larger, but you'll have to be mindful of its sharp corners, which are prone to snagging.
What to Look for When Buying a Gemstone
While color may be what attracts you to certain gemstones, the cut is what showcases the gemstone's unique hue. As you shop, there are three main qualities to keep in mind when looking at the cut of a gemstone when determining value.
Symmetry

An asymmetrically cut crown indicates a low-quality gemstone, since the light won't reflect evenly across the surface.

Cut and Shape

In a gemstone with more saturated color, the best cut may be more shallow than average, permitting more light to penetrate the gemstone, while in a less saturated gem, the color may benefit from a deeper cut.

Color Zoning

An uneven distribution of color is common in naturally occurring gemstones. An expert cutter will keep uneven color zones in mind and cut to evenly portion the color for a striking look.
Learn More About Gemstone Characteristics
Explore Education by Category
Only at Blue Nile
When it comes to celebrations we strive to make your experience as brilliant as our jewelry with the perfect pieces for every occasion.
Amazing Value
The highest-quality design at a great price.
Peace of Mind
30-day returns, diamond price-match guarantee and more.
Expert Guidance
The original online jeweler since 1999.
Inspiring Assortment
The perfect pieces for every occasion.