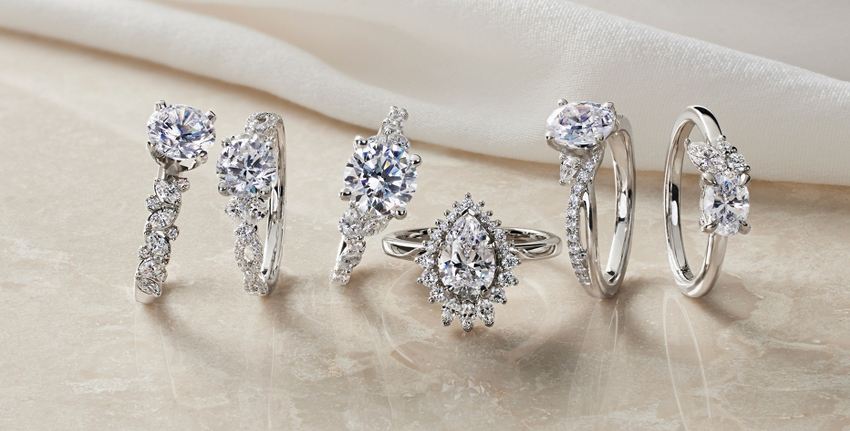 engagement rings
Your Journey Begins Here
Find inspiration for a proposal, explore design options for your handcrafted ring and more. We'll help you make your moment.
lab grown diamonds
Created for Love
A lab grown diamond is a brilliant addition to your custom engagement ring. Find the one that was made for your love.
style guide
Our Engagement Picks
Our experts have selected a few trending styles, and some bonafide classics, to consider for your own custom engagement ring.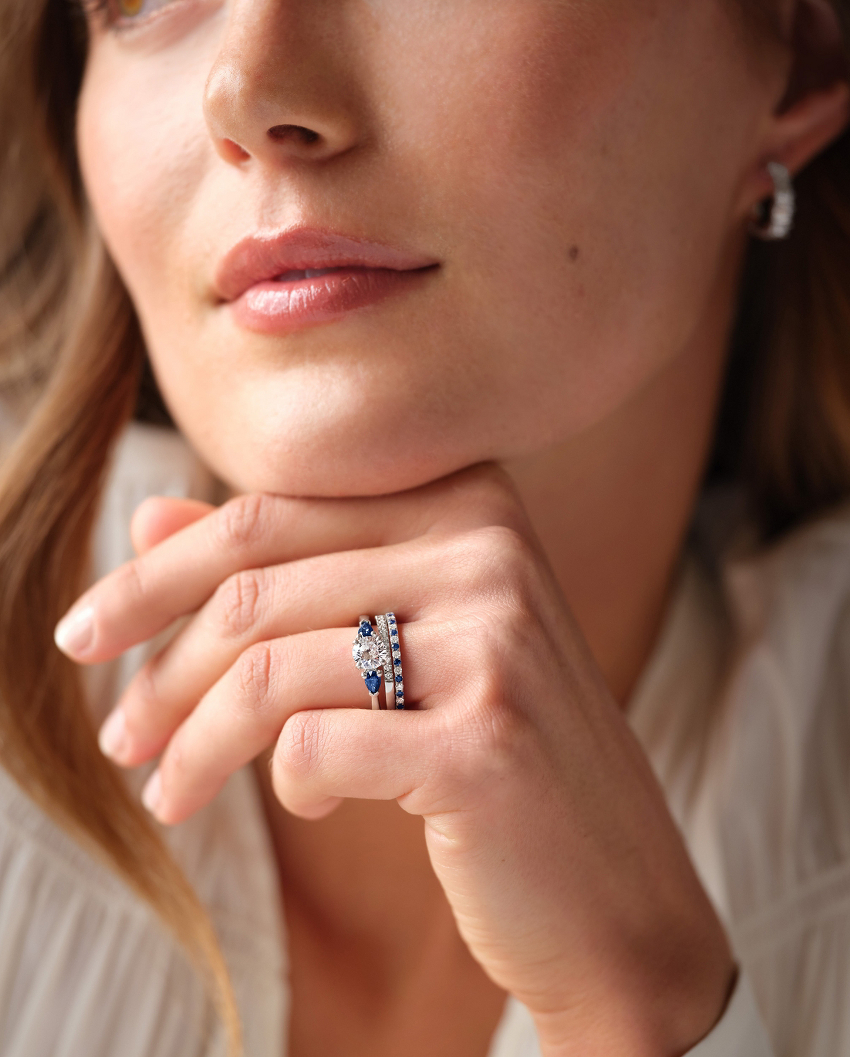 gemstone engagement rings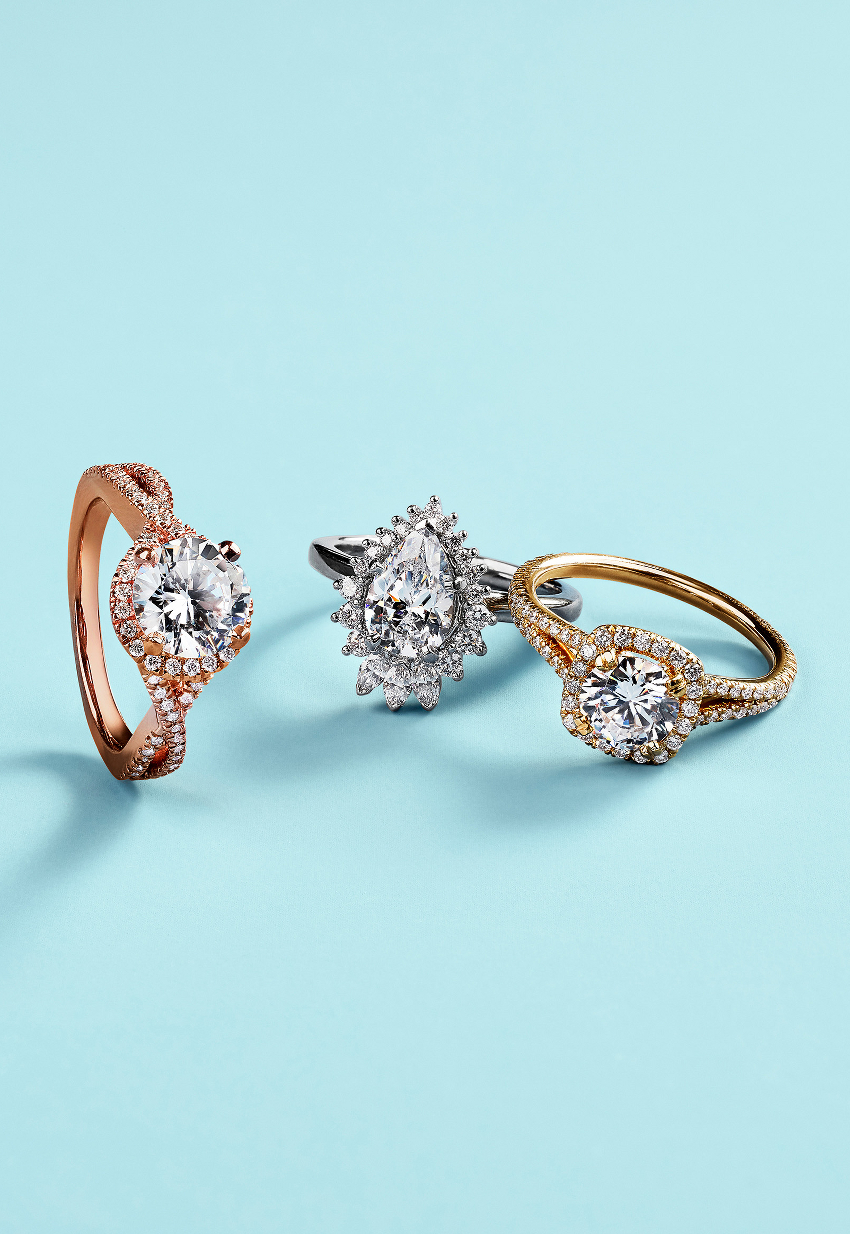 halo engagement rings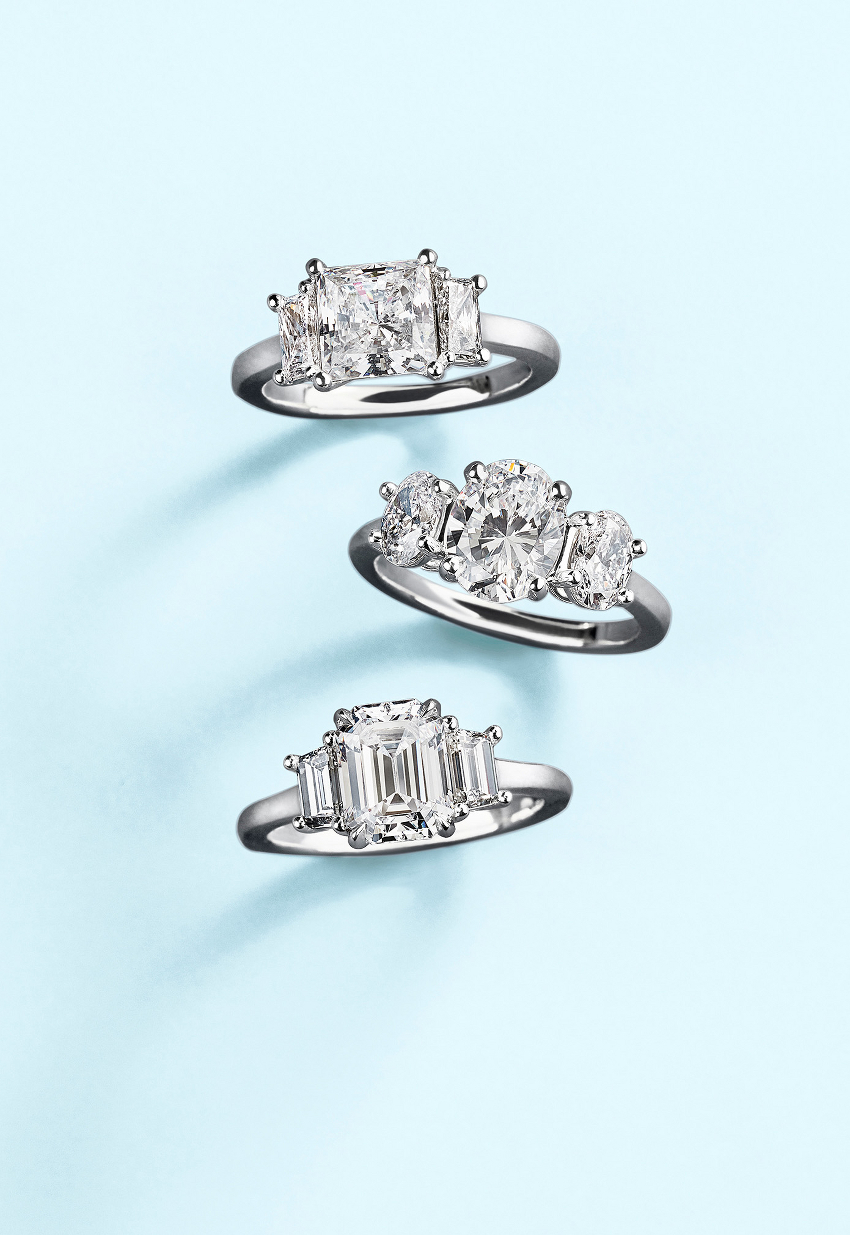 3-stone engagement rings
The Ultimate
Love Letter
An Astor diamond engagement ring is simply peerless. Celebrate your love with our benchmark for brilliance.
Legendary Service, 30-Day Returns & More
Were here 24/7 at your convenience with secure deliveries, 30-day returns and our famous diamond price-match guarantee.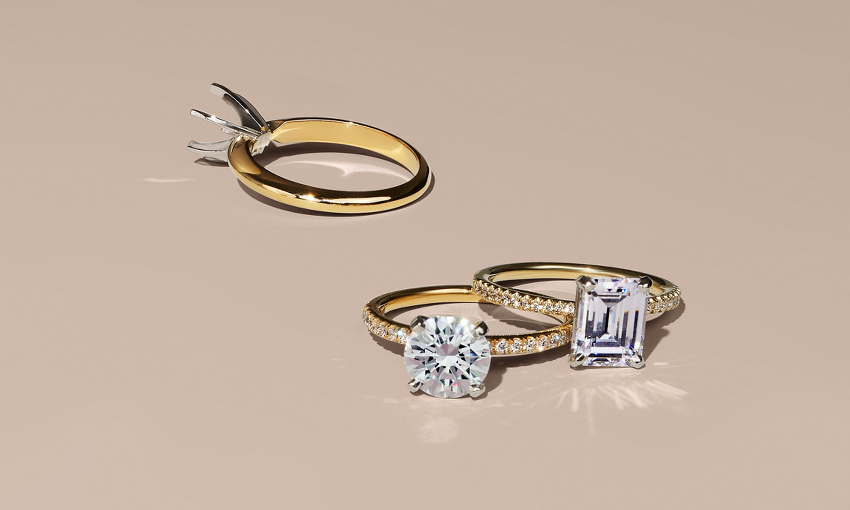 Design Your Own Engagement Ring
Bring your love to life with a handcrafted design that perfectly suits your relationship, budget and style. Our expert artisans will pour their passion into every detail of your beautiful custom engagement ring.
Engagement Ring Style Guide
Our extraordinary collection spans timeless styles to the latest trends—solitaire engagement rings, vintage-inspired, halo designs and more.
shop our top 20 most popular styles
"Amazing Quality"
I loved the whole process and was able to build the ring of her dreams. Every step of the way I felt very confident and informed about what I was buying and knew that it was something of amazing quality. I highly recommend Blue Nile to anyone who wants an incredible ring-buying experience.
—Blue Nile Customer, Shannon P.
Handcrafted in Seattle
Our highly skilled artisans exceed industry standards with sparkling GIA-graded natural diamonds, the finest-quality materials and outstanding engagement ring design at an amazing value.
Frequently Asked Questions About Engagement Rings
Welcome to the Blue Nile Engagement Ring FAQ, featuring everything you need to know to maximize sparkle—and your budget.
As the largest online retailer of certified diamonds and fine jewelry, we can say with confidence that you've come to the right place to buy an engagement ring. Our selection, quality and expertise are unsurpassed. We're here to help you find or design an engagement ring that reflects your intentions, your budget, your relationship, and basically everything and anything that matters most to you.
A classic diamond engagement ring with one elegant center stone often weighs about one carat, while a slightly larger, two-carat diamond is also a popular weight. But there is no "right" size for a diamond or gemstone engagement ring. The best engagement ring carat size depends on your budget and the wearer's unique personal style.

We offer a wide variety of natural and lab created diamond rings, making it easy to find the perfect fit for your special someone.

The amount you spend on an engagement ring is a personal choice that should take your finances and priorities into account. Beautiful engagement rings are available for a range of budgets, and our experts are happy to help you find the best value at a price you're comfortable with.

When shopping for a diamond engagement ring, keep in mind that the shape and cut of a gemstone are more important than its size. Even more important is the wearer's personal style and lifestyle. Choose a diamond ring that fits the wearer's personality, whether that's a pink cushion diamond in a vintage gold setting, a lab grown diamond ring or a classic round diamond in a sleek and modern platinum setting. And if the wearer is very active, choose a ring with a low profile.

Traditionally, an engagement ring is what's presented during a marriage proposal and a wedding ring is what partners give to each other during the wedding ceremony. It's also common for an engagement ring to be more ornatethan a wedding ring. One of our best-selling combinations is a round diamond solitaire engagement ring paired with a diamond pavé wedding band. On the flip side, we have many customers who love to turn tradition on its head: some customers forgo the engagement ring altogether and choose matching bands. Other couples double up on sparkle, with stacking rings that bookend the engagement ring. Some couples take an updated approach, choosing lab grown engagement rings for a different pairing.

Diamonds for engagement rings and other jewelry come in round and fancy shapes. With nearly 60 facets to reflect light, round-cut diamonds have unsurpassed brilliance. Each of the fancy shapes—princess, emerald, Asscher, marquise, oval, radiant, pear, heart and cushion—is beloved for its own, distinctive look and style. There is no single best diamond shape for an engagement ring—choose the shape that speaks to your heart.

A popular engagement ring metal among Blue Nile customers is definitely platinum (or white gold for people who want a platinum-look at a lower cost). Over the last few years, however, rose gold engagement rings are a fast-rising trend. Rose gold was often used in settings in the late nineteenth century, and is appreciated today for its naturally romantic appeal that particularly suits rings with vintage-inspired styles. Most recently, yellow gold engagement rings are capturing the attention of people who appreciate the way this metal's beautiful warm glow complements engagement ring settings with colored gemstones.

The 4Cs are the four main quality factors that determine the value of a diamond: color, cut, clarity and carat. The sparkle of a diamond comes from its cut and symmetry, while the carat size determines how big it will look on the wearer's finger. Use the 4Cs to help guide your engagement ring choice, but—as always—the "right" ring is the one that reaches out to you, whether or not it's deemed a "perfect" stone by experts.

You can find out how to measure ring size at home using household items with our guide. You can also request a free plastic ring sizer through our website. When measuring a ring size, do so at the end of the day when the fingers are warm. Don't forget to measure a few times for accuracy.

There are several ways to find an engagement ring style that matches your partner's jewelry tastes. Their existing jewelry can tell you a lot about their preferences in terms of metals, styles and even sizing. Discreetly asking a trusted friend or family member can also help you determine your partner's engagement ring style

Popular styles include engagement rings for women that feature a prominent center stone such as solitaire and halo rings. Pavé, twist band and milgrain designs are also in-demand styles. Lab created diamond engagement rings are also growing in popularity.

There is no set rule for how much to spend on an engagement ring. You should focus on purchasing a ring that fits your partner and your budget. Our top engagement rings can help you see what options are most popular.

Traditionally, engagement rings are worn by the person that has been proposed to. Today, some couples are choosing to shake things up with the partner who popped the question sporting an engagement ring as well.

Engagement rings are worn on their own until the wedding ceremony when they are then paired with a wedding ring.

Engagement rings are traditionally purchased by the partner who is proposing.

If you're keeping your engagement ring a surprise, there are many ways to keep it hidden until you propose. At home, engagement rings can be hidden in areas where your partner doesn't often look. This may be up high, in a sock drawer or in other infrequently accessed areas. Some people opt to hide their engagement ring in a safety deposit box or at a trusted friend or family member's house.

If you're considering a lab grown engagement ring for your partner, we make it easy to find the best fit. Lab created diamonds are the same as natural diamonds in terms of optical performance, chemical composition and durability. Because of these similarities, many lab made diamond rings are accompanied by reporting for the gem's 4Cs. Just as with natural diamonds, you should consider the cut, carat, color and clarity of any lab created diamond engagement ring.

Whether you're choosing earth created or lab grown diamond rings, there are many ways to stay within your budget. Options such as white gold, fancy-shaped diamonds or lab created gems are popular choices for creating a stunning ring that's more budget-friendly.

Recent advancements in diamond growing processes make engagement rings with lab created diamonds a great choice for many styles. We offer a large selection of earth created and lab grown diamond rings. The choice of lab versus natural diamonds comes down to personal preference as both types of gems make excellent options for any engagement ring.
Explore Engagement Rings by Category
Only at Blue Nile
When it comes to celebrations we strive to make your experience as brilliant as our jewelry with the perfect pieces for every occasion.
Amazing Value
The highest-quality design at a great price.
Peace of Mind
30-day returns, diamond price-match guarantee and more.
Expert Guidance
The original online jeweler since 1999.
Inspiring Assortment
The perfect pieces for every occasion.