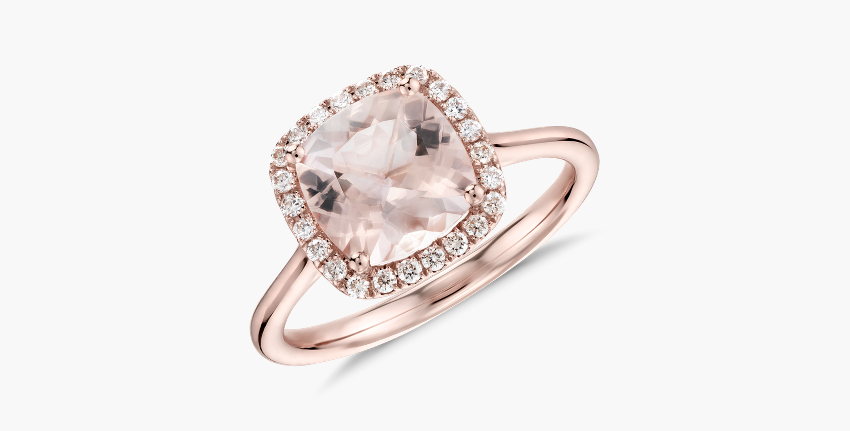 Gemstone Engagement Rings Guide
Gemstone engagement rings come in a sparkling parade of hues and cater to your individuality—they represent your more colourful, less traditional side and make an elegant choice for a centre stone. A
gemstone
that holds significance for you imbues your engagement ring—and your relationship—with special meaning. And we believe that's worthy of celebration.
Choosing a Gemstone for Your Engagement Ring
Regardless of the type or size of the gemstone in your engagement ring, important qualities to look for include:
COLOUR

Gemstone colour is, perhaps, the most important characteristic of a gem. The highest-valued gems generally have the most intense colour, known as saturation. But the most important thing in a gemstone engagement ring is that you pick the gemstone with a colour you love.

CLARITY

Gemstone clarity depends on how many inclusions are present. These little flaws include gas bubbles, minerals, and liquid that gets stuck in the gemstone when it's formed. In general, "eye-clean" gemstones are the most desirable, but in many cases, inclusions add to the unique appearance of the gemstone and make it more special to its wearer.

CUT

A skillful gemstone cut is crucial for proportion and symmetry. Gems are faceted in a way that best highlights their special features, like their colour, clarity, or brilliance. Gemstone cuts vary in the number and size of facets carved into the surface. Different cuts bring out different aspects of the stone, such as its colour and brilliance.
Hardness & Wearability
The Mohs scale of hardness determines how durable a gemstone is against scratches and abrasions. Diamonds, the hardest gemstones of them all, rate a 10, but gems with a rating of 6 or higher are generally suitable for rings as long as you wear them with care. Some gemstones, like opals, aren't suitable for everyday wear, and we don't recommend them for engagement rings unless you can tread very lightly.
Which Gemstone is Best for an Engagement Ring?
The most significant factor in choosing a gemstone for your engagement ring is how its beauty strikes you. Rest assured that no matter which gem ends up in the setting, all of our high-quality gemstone engagement rings are handcrafted for maximum sparkle and strength.
How Do Gemstones Compare to Diamonds?
How do various gemstones compare to the traditional diamond? We've created these helpful resources to give you all the information you need to pick the best centre stone for your engagement ring.
Why Choose a Blue Nile Gemstone Engagement Ring?
Our mission is to help you find an engagement ring that's as exciting and exceptional as your love. We're here to answer any questions you may have while selecting your jewellery. Our experts are happy to assist you via the live chat feature on our website or by phone, email, or text. If you're near any of our locations, book an appointment to see our collection in person.
Explore Education by Category
Only at Blue Nile
When it comes to celebrations we strive to make your experience as brilliant as our jewellery with the perfect pieces for every occasion.
Amazing Value
The highest-quality design at a great price.
Peace of Mind
30-day returns, diamond price-match guarantee and more.
Expert Guidance
The original online jeweller since 1999.
Inspiring Assortment
The perfect pieces for every occasion.