Mall of America Showroom
If you're looking for fine jewelry, engagement rings or wedding rings in Bloomington, MN—look no further than our jewelry showroom in the Mall of America.
Featuring samples of hundreds of pieces from our online collection, our store in the Mall of America is staffed by knowledgeable and friendly local jewelers to walk you through the exquisite details.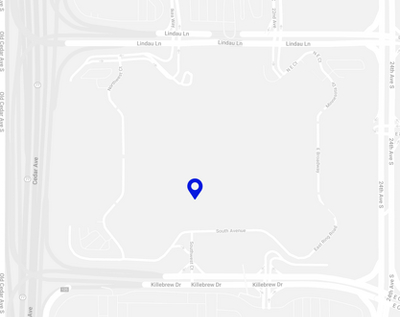 View On Map
Book An Appointment
Whether you're shopping for yourself or that special someone, our Personal Jewelers will expertly guide you through the process of selecting the perfect piece.
Diamond Viewing Program
See for yourself what makes Astor by Blue Nile™ diamonds so rare and extraordinary. Schedule an appointment above, to arrange a diamond viewing with one of our experts.
About Blue Nile Mall of America
The Mall of America has been a world-renowned tourist attraction since its inception in 1992—and in June 2022, our jewelry store joined the ranks of its over 520 retailers.
The Mall of America complex is more than just a shopping mall, serving 40 million visitors a year in shopping, dining and entertainment. If you're visiting the city, the mall is just 15 minutes from downtown Minneapolis and minutes away from the Minneapolis-St. Paul International Airport.
After you've perused our selection of diamonds and gemstones—you can check out Mall of America's mix of locally sourced merchandise, contemporary retailers and heritage brands. You can afford to treat yourself to a whole outfit with no sales tax on clothing and shoes.
The Mall of America also hosts a number of attractions including Nickelodeon Universe, Sea Life Aquarium and mini golf.
Service and Product at Mall of America
Immerse yourself in a world of luxury diamonds and gemstones at our jewelry showroom in the Mall of America—where you can touch, feel and try on spectacular rings, necklaces, earrings and bracelets in person.
Book a consultation to view our enchanting designer range in person, including the Gallery Collection™ and Blue Nile Studio pieces that feature exceptional design.
Browse our bridal jewelry to find the perfect engagement ring for your sweetheart, or wedding rings for couples. If you can't find "the one" in our existing collection, our personal jewelers will help you create a custom piece with our Design Your Own Diamond Jewelry Experience.
Shop with confidence that you can come back to any of our showrooms for cleaning and repair services once you've purchased your new piece of jewelry.
Look, Touch, Experience
Find your perfect match. Try on different engagement rings and wedding rings, diamond jewelry and more. You can even build your own custom ring.
One-on-One Consultation
A one-on-one experience with our Personal Jewelers in our consultation room.