Bellevue Square Showroom
When you step inside our Bellevue Square showroom, you will be greeted with a sea of finery and a friendly smile to help guide you through your jewelry journey. This is a place where our online collection comes alive so you can see, touch and experience our pieces in person.
Our Washington jewelry store showroom is the ideal environment for even the most unsure shopper, boasting premium service and almost 200 spectacular pieces to try on. You'll fall in love with the wedding rings, diamond earrings, precious gem pendants and breathtaking bands on offer.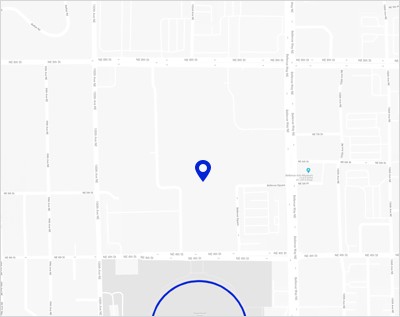 View On Map
Book An Appointment
Whether you're shopping for yourself or that special someone, our Personal Jewelers will expertly guide you through the process of selecting the perfect piece.
Diamond Viewing Program
See for yourself what makes Astor by Blue Nile™ diamonds so rare and extraordinary. Schedule an appointment above, to arrange a diamond viewing with one of our experts.
About Blue Nile Bellevue Square
Attracting more than 22 million visitors each year, Bellevue Square is the beating heart of Bellevue shopping. The beloved center positions itself as more than just a mall – patrons can browse more than 200 retail stores and take advantage of luxurious amenities that will level up their everyday experience of "going shopping".
As one of the stars of Downtown Bellevue, The Square has been designed to cater to all comers, from high-end luxury seekers to those who need to stop in for essentials. Hungry patrons will be delighted by the culinary spread, offering everything from grab-and-go favorites to more substantial sit-down meals.
There's no risk of running out of things to do at Bellevue Square, as the mall also encompasses boundless entertainment options, an indoor play area for kids, plus stunning skybridge access to Lincoln Square.
Service and Product at Bellevue Square
Blue Nile's Bellevue Square jewelry showroom is your premier destination for all things adornment. You can make an appointment and take advantage of personalized service based on your requirements, or just walk in to see what catches your eye.
Our showroom displays carefully curated collections across all of the precious gems, from diamonds and pearls to sapphires and precious metals. Our experts can talk you through what will suit your existing jewelry, how to care for your pieces, and all of the fascinating information they know about these rare stones.
We make a point to offer services that complement our fine jewelry and make your shopping experience more unique, which is why we appoint personal jewelers to our customers. At our Bellevue Square store, you can book in for engagement ring consultations to find your forever piece, a jewelry consultation if you're hunting for a gift (for you or a loved one), and even service appointments to keep your jewelry looking immaculate.
Once you've taken in our exclusive range of rings, bracelets, earrings, pendants and more, you are sure to fall in love with at least one piece that's perfect for you.
Look, Touch, Experience
Find your perfect match. Try on different engagement rings and wedding rings, diamond jewelry and more. You can even build your own custom ring.
One-on-One Consultation
A one-on-one experience with our Personal Jewelers in our consultation room.