Washington Square Showroom
Our Portland Oregon showroom has over 200 samples from our online collection for you to enjoy.
Celebrate your love with handcrafted engagement rings, or find the perfect matching wedding ring to complete your bridal set. Our collection of artisan wedding rings includes diamond, gemstone and plain metal bands in multiple fits and finishes.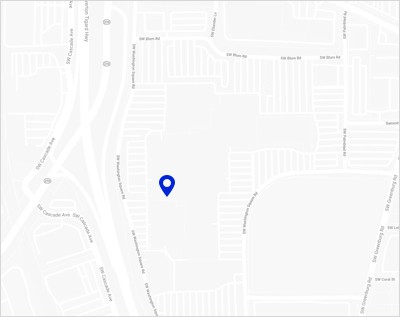 View On Map
Book An Appointment
Whether you're shopping for yourself or that special someone, our Personal Jewelers will expertly guide you through the process of selecting the perfect piece.
Diamond Viewing Program
See for yourself what makes Astor by Blue Nile™ diamonds so rare and extraordinary. Schedule an appointment above, to arrange a diamond viewing with one of our experts.
About Blue Nile Washington Square
We joined the mall at Washington Square in Portland, Oregon in September 2016.
As Oregon's premier tax-free retail destination, Washington Square has over 170 speciality stores for your shopping pleasure and over 30 dining options to please even the pickiest eater. Washington Square offers great incentives, hotel packages, shopping experiences and business programs. Get your steps up while you browse! The Portland property is open for walking from 7 a.m. They also offer free wireless internet and electric vehicle charging.
Our Oregon jewelry store is located near William Sonoma across from the Starbucks Kiosk.
Service and Product at Washington Square
Visit us in Washington Square where our innovative concept and first-class customer service make our showroom the best place to shop for custom jewelry in Portland.
Our personal jewelers will walk you through a sea of sparkle, including diamond and gemstone pendants, pearl earrings and bracelets made of precious metals.
If you're looking for jewelry education in Portland, Oregon our friendly and knowledgeable staff who are here to guide you during some of the most intimate purchases of your life. They can also help you with returns, repairs and cleaning services.
We encourage you to book an appointment prior to visiting, but walk-ins are also always welcome.
Look, Touch, Experience
Find your perfect match. Try on different engagement rings and wedding rings, diamond jewelry and more. You can even build your own custom ring.
One-on-One Consultation
A one-on-one experience with our Personal Jewelers in our consultation room.