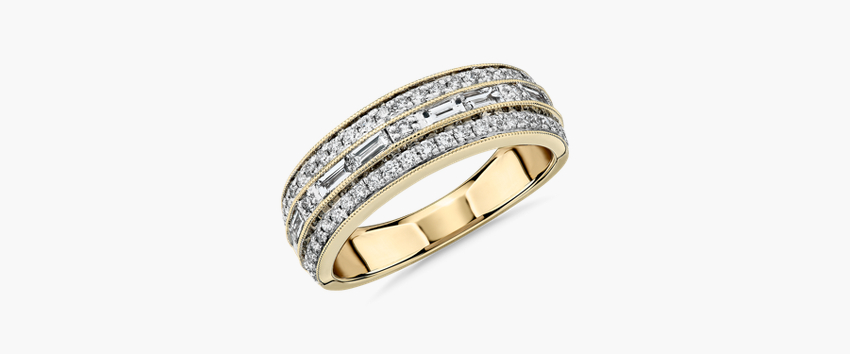 Top Ten Wedding Rings
If you're looking for inspiration, our stunning top ten wedding rings won't disappoint! Choose from elegant, timeless pieces or make a bold statement in a contemporary design. Our wedding rings for men and women take cues from top celebrity wedding rings and are handcrafted with precious metals, sparkling gemstones and brilliant diamonds.
FAQs about Top Men's Wedding Bands
Wedding rings range from as little as USD $150 up to USD $3,500 or more depending on several factors including the type of metal and the use of diamonds or gemstones.

In the US and most western countries, tradition states that the wedding ring should be worn on the fourth finger of the left hand.

Typically, an engagement ring is given at the time of the proposal, while the wedding bands are exchanged during the vow portion of the ceremony at a wedding. Engagement rings traditionally feature a dominant centre stone, while wedding bands feature plain metal or can be diamond encrusted with smaller inset stones.

We offer a selection of cleaning solutions including a non-toxic Gem and Jewellery Cleaner that is specifically formulated for diamonds and a Jewellery Polishing Cloth that helps maintain the shine of your wedding ring.