GCAL Authenticity Certificate
---
A Certificate of Authenticity, issued by the Gem Certification & Assurance Lab (GCAL), serves as verification
being graded by the GIA or AGSL. This provides you a second authoritative analysis of your diamond.
GCAL also verifies that your diamond meets all the specific quality requirements of the Blue Nile Signature Collection.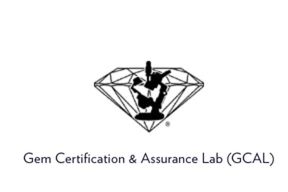 GCAL Diamond Certificate Of Authenticity
GCAL warrants that each diamond meets the grades and measurements noted in the GIA or AGSL grading report, within recognized gemological tolerances. It ensures that each diamond meets the quality requirements of the Blue Nile Signature Collection. Actual Size Photo – A photo of the diamond at its true size. Laser Inscription Photo – A close-up shot of the laser inscription taken at 50x magnification. Proportion Diagram – A diagram noting your diamond's actual scale, and noting its specific measurements. These measurements are used to determine the cut grade. Enlarged Photomicrograph – A photo of the diamond from top and bottom.
Optical Brilliance Analysis
Measures the percentage of bright, white light being returned to the observer.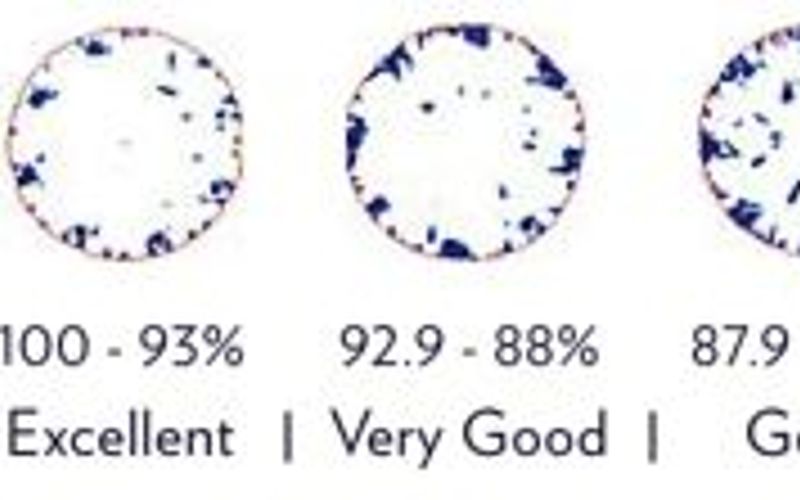 Optical Symmetry Analysis
This test analyzes the light exiting the diamond and shows the discrepancies in the balance of the diamond. An even and symmetrical pattern shows that the light is well balanced, and therefore has exceptional quality. Certification Statement – A statement signed by the GCAL laboratory director, verifying the quality of the graded diamond. Diamond Grading Analysis – This section notes the shape, measurements, carat weight, and cut grade based on its proportions, polish, symmetry, color and clarity grades. It also contains any comments regarding the diamond.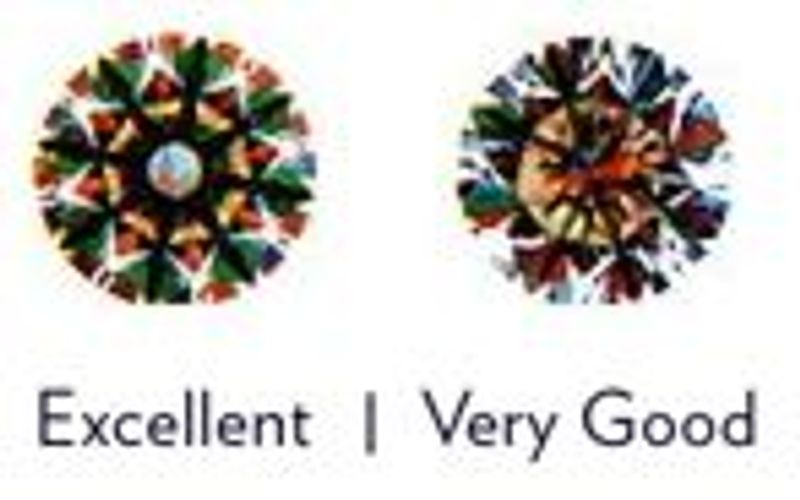 For More Information...
Learn about our appraisals and other grading reports that accompany diamonds and fine jewelry from Blue Nile.