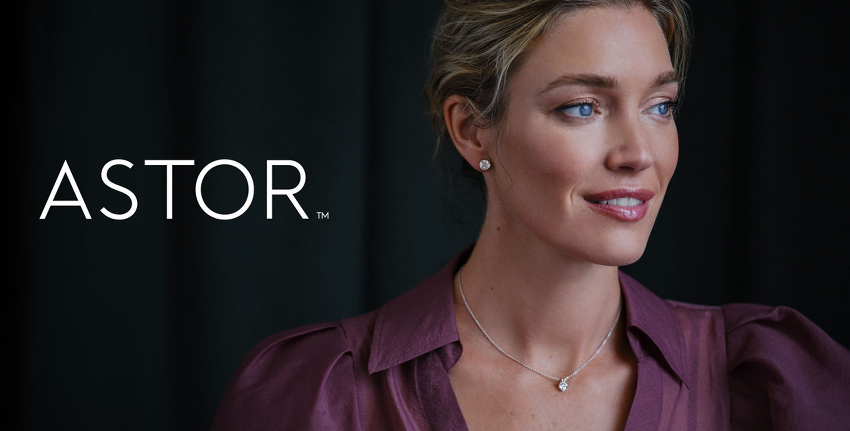 EXCLUSIVELY AT BLUE NILE
A Distinct, Dynamic Brilliance
An exceptional tribute to life's greatest moments and bonds, the beauty of an Astor™ diamond speaks for itself.
Undeniable, glamorous and exclusively ours, until it's yours forever.
The Ultimate Love Letter
An Astor diamond engagement ring is simply peerless. Celebrate your love with our benchmark for brilliance.
A Celebration of Light
Showcase this rare beauty with a set of custom diamond studs, designed with an Astor at the centre.
Your Perfect Piece
An Astor is meant to be worn. Add our signature diamond to your pendant and create something undeniably beautiful.
Explore our selection of ready-to-ship Astor styles.
Incredible beauty comes in different shapes and sizes.
Independent Dual Grading
Every diamond in the Astor collection is graded for triple excellence in its cut, symmetry and polish by industry experts GIA and GemEx.