Guide To Stackable Bracelets
While many people know how to layer necklaces or sport stacking rings, bracelets are an often-overlooked option for maximalist jewelry styles. Bracelet stacking is a fashionable choice to bring extra sparkle to any day. Whether you're new to sporting several bracelets at once or you're an expert in all things bracelet stacking, our tips and tricks for building the perfect set of stackable bracelets can help you express your personal style with this jewelry look.
What is a Bracelet Stack?
Bracelet stack refers to a jewelry style in which two or more bracelets are worn close together on the same arm at the same time. There are many types of stackable bracelets, which are jewelry pieces that can sit well together for simultaneous wear. These bracelets are typically worn close to the wrist. A stack can consist of two similar bracelet styles or different looks, such as a stacking tennis bracelet paired with a cuff bracelet.
What is the purpose of wearing stackable bracelets?
We believe jewelry should be a form of self-expression, and stacking bracelets allows people to do just that. Stackable bracelets serve as an outlet for self-expression with flexible elements that can be interchanged depending on the situation. A bracelet stack can be adjusted, mixed and matched depending on the occasion, creating a flexible jewelry look.
How to Start Bracelet Stacking
With so many different types of bracelets for sale, it can be tough knowing where to start on building your own stacking bracelet look. Here are some tips for starting up your very own stack of bracelets.
Choose Where You'll Wear Your Stack
Left or right? While there are old etiquette rules regarding which wrist you should wear your bracelets or watch on, today's stacking styles are about comfort and self-expression. Build your stack on the wrist where you'll be most comfortable wearing it. This can mean opting to stack on your non-dominant wrist. So, if you're right-handed, you'd stack on your left wrist. If you're left-handed, you'd build your stack on your right wrist. Ultimately, it's up to you to decide which wrist you start your stack on, and you can always switch up the look down the line.
Pick Your Metal Color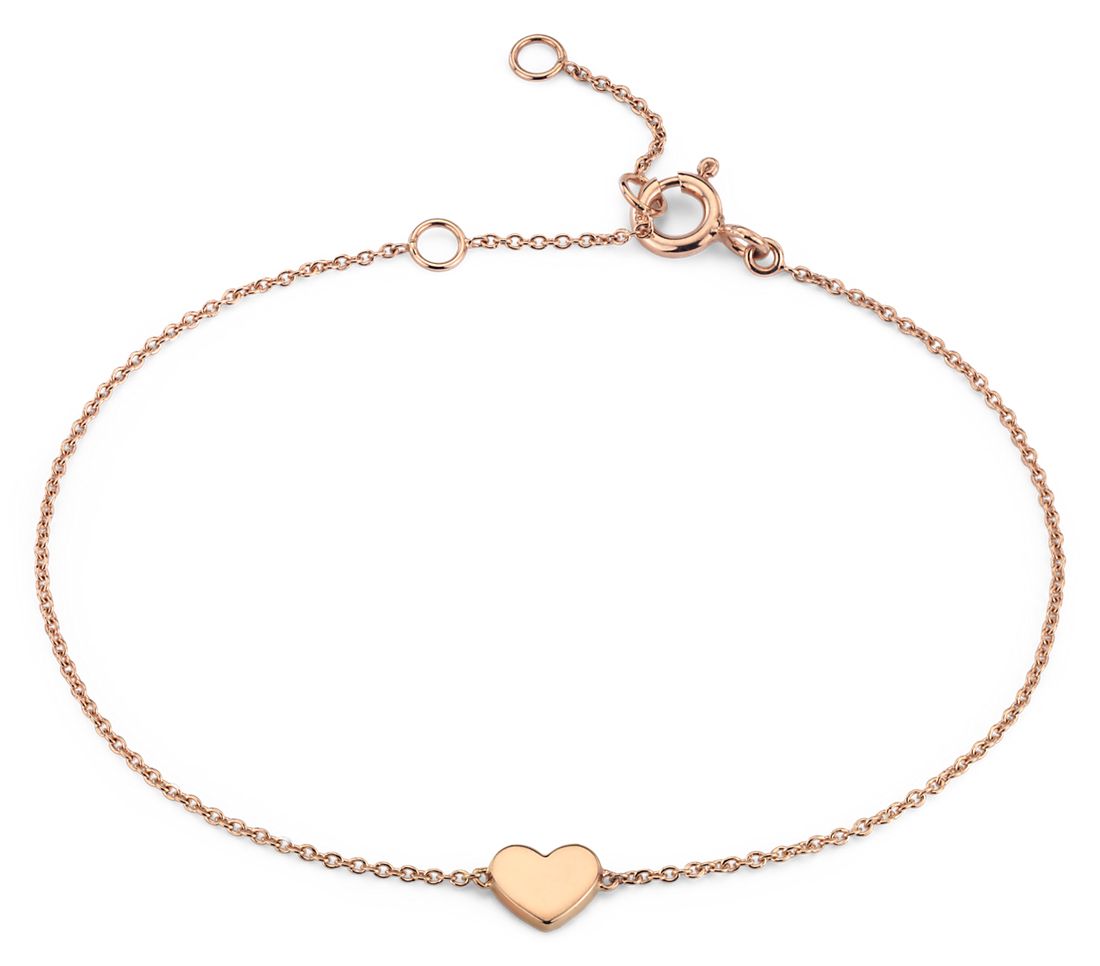 If you're new to stacking, this is a great first step to take when branching out to this look. Picking bracelets that all match in base metal color, such as focusing on the same color of
gold bracelets
, can help ensure you're creating a cohesive and stylish stack.
When you're feeling more comfortable playing around with different colors throughout your stack of bracelets, it's perfectly stylish to mix and match bracelet colors. For example, rose gold and yellow gold often pair well together.
Mix Different Textures, Shapes and Weights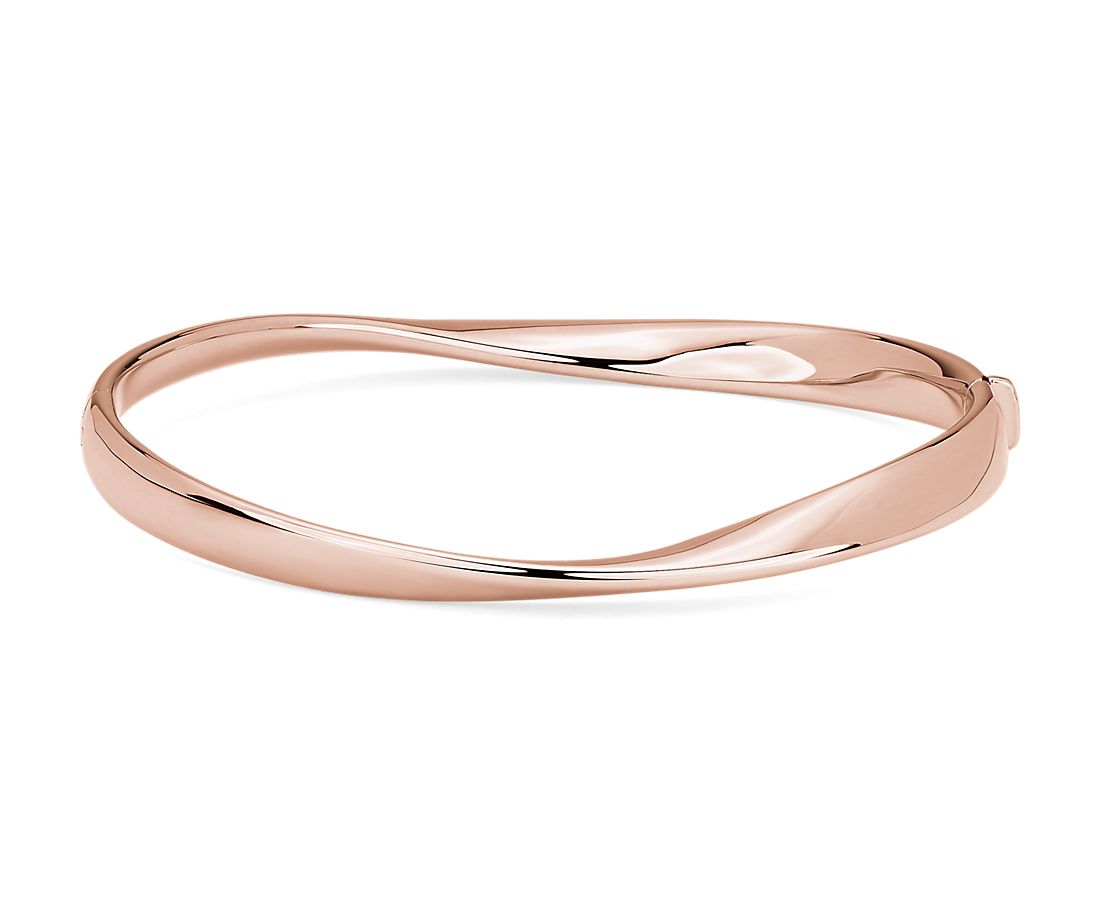 A good bracelet stack offers contrasting and complementary style elements by combining different textures, shapes and weights. This may be a stack with a lightweight gold chain, a stacking tennis bracelet and a rigid
bangle
for three different styles in one stack. Maybe you'll opt for a stack built around your favorite watch, adding a simple paperclip bracelet for a two bracelet stack.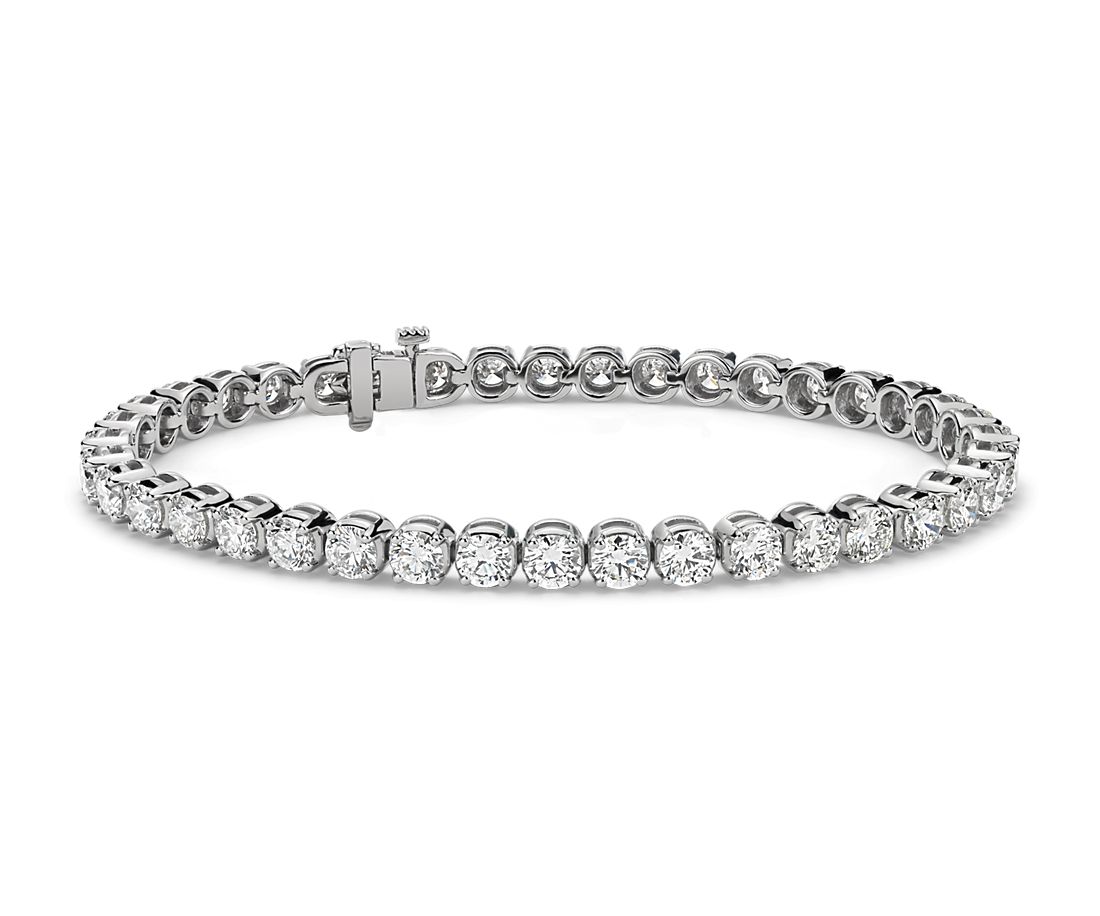 There is no exact rule on which textures, shapes and weights to combine in a stack. It's all about choosing bracelets that express your own style and pairing them together in ways that you enjoy wearing. As with other jewelry stacking styles, it's all about having fun and putting together expressive, flexible looks.
Add Gemstones for Pops of Color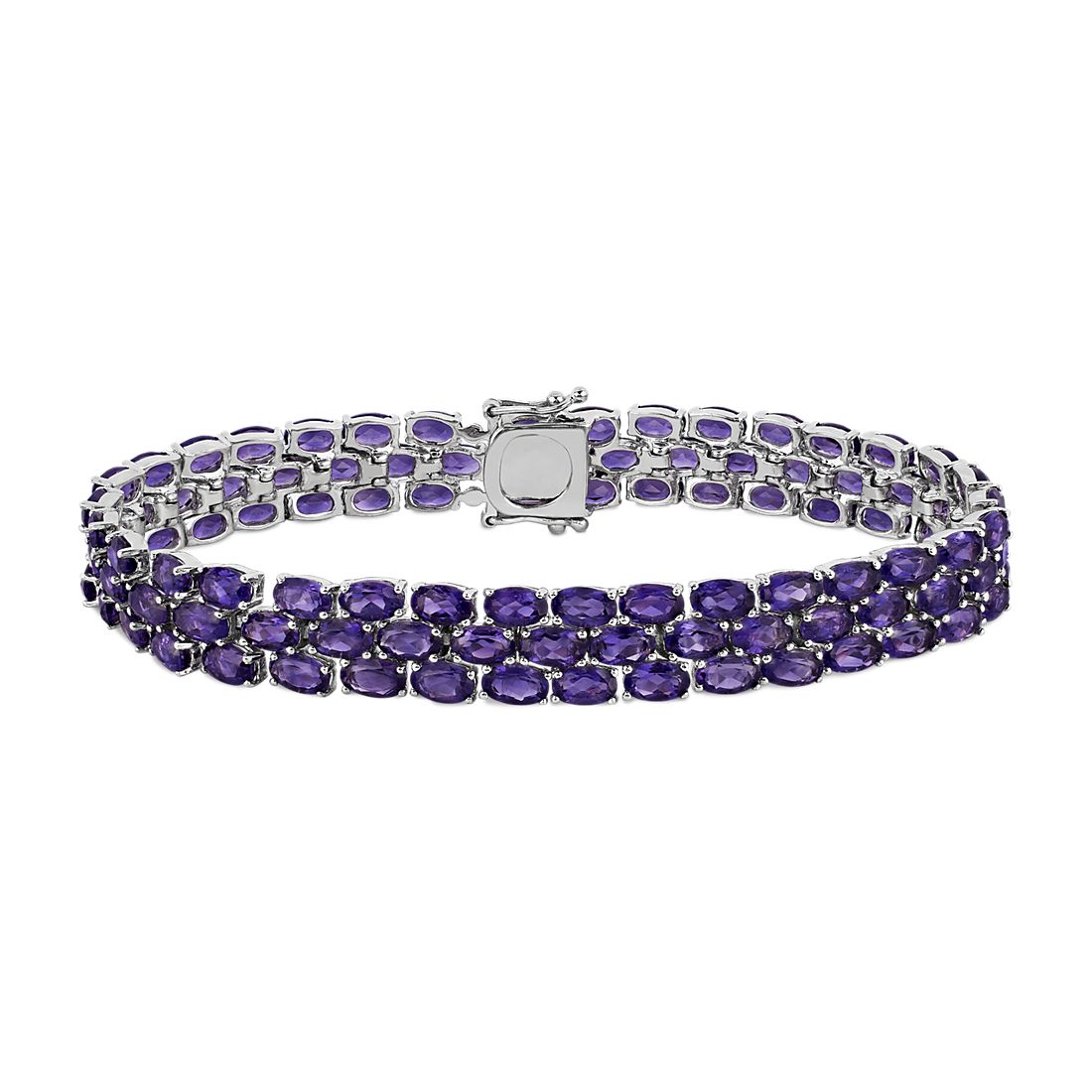 While monochromatic stacking bracelets are a popular choice, many people are also looking to branch out with pops of color. Gemstones are a great option for adding pops of green, blue, red, pink or other colors to your stack. Our gemstone bracelets are available in gold or silver with gems such as amethyst, sapphire, emerald, peridot and ruby.
If you're looking for a subtle approach to color additions in your stacking bracelet look, start with just one gemstone bracelet and keep the rest in plain metal styles. From there, you can choose to add more gemstone styles.
Stack as Many as You'd Like
While a stack has a minimum of two bracelets, many people choose to wear up to five bracelets at once. Choose the number of bracelets that you're comfortable wearing. As a good rule of thumb, your stack shouldn't cover more than 1/3 of your forearm. Of course, you can opt for more coverage if you'd like but this is a good starting point for putting together a wearable look.
The benefit of stacking bracelets is that the look can be easily changed depending on the occasion. It is simple to add or remove bracelets from the look to fit more casual or formal occasions.
Have Fun with It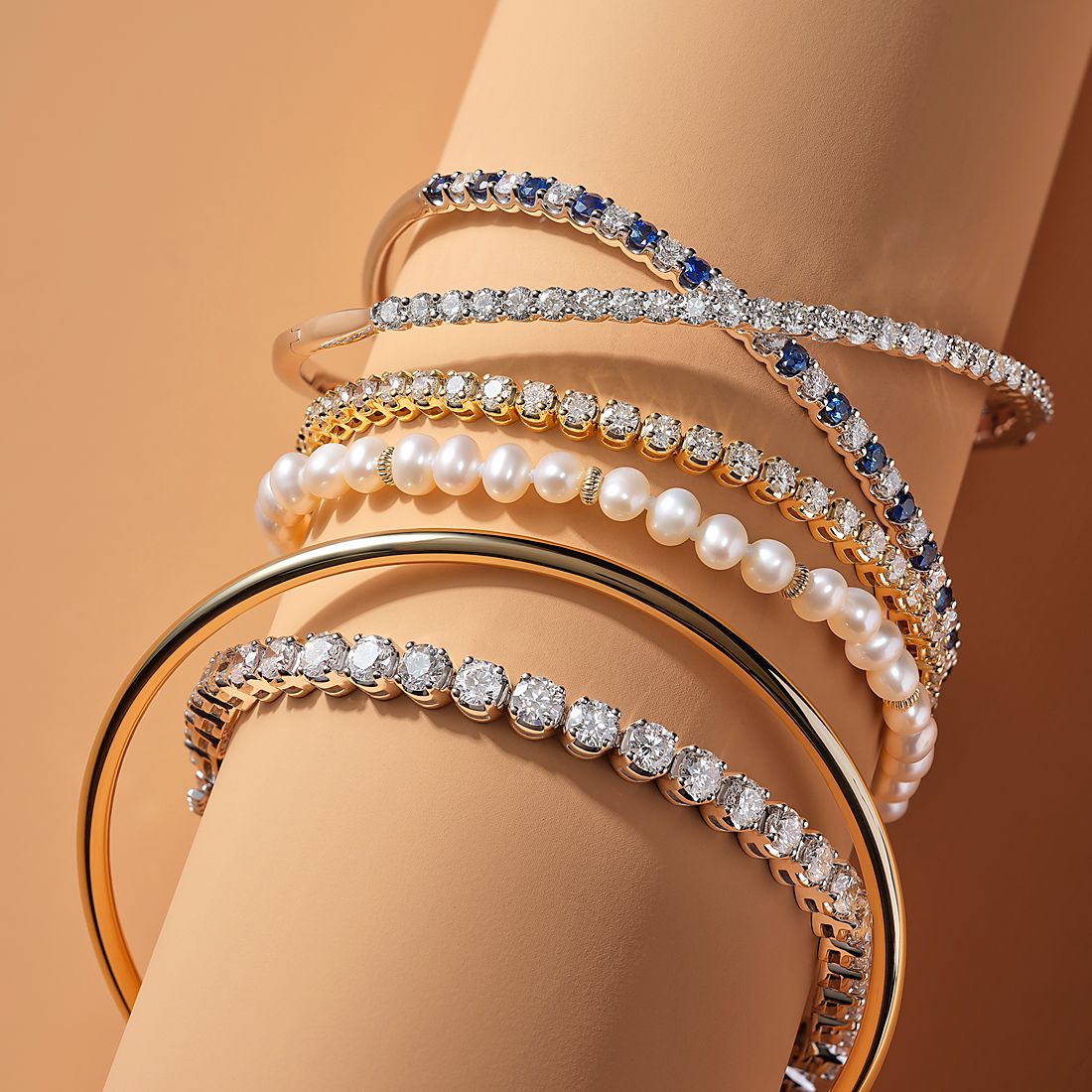 There are no hard rules on how to stack your jewelry styles, it's all about choosing pieces that you enjoy and wearing styles that express your own fashion choices. Have fun picking, mixing and matching bracelets that you enjoy as you're putting your stack together. Having fun as you're stacking will ensure you're putting together a look that you'll love to wear day in and day out.
Is stacking bracelets still in style?
For maximalist jewelry lovers, stacking bracelets are never out of style. This jewelry look has seen updates over the years, but designs with classic precious metals like gold, silver or platinum are always in style.
How many bracelets should be in a stack?
Two bracelets are the minimum for a stack, but people opt to wear as many as they're comfortable with. Stacks typically cover up to 1/3 of the forearm, and with different bracelet thicknesses, there is no exact number of bracelets that will offer this amount of coverage.
Rather than opting to follow a specific rule about how many bracelets to stack together, consider choosing the number of bracelets you're happy wearing. This may be two bracelets, three or even six. It's all about wearing a stack of gold, platinum or silver bracelets that matches your personal style.
Stacking Bracelets on Both Wrists
Once you've built a single wrist stack you're happy to wear, you can branch out with additional styles. Some people choose to spread their stack across both their arms, wearing multiple bracelets on both wrists. This can be a great maximalist style to wear if it matches your aesthetic.
Considerations for Pearls
Gemstones such as diamonds are perfect for stacking due to their strength. But some gems, such as pearls, are not ideal to stack with multiple bracelets. Pearl bracelets are more fragile than other styles so it is best to be cautious if you are stacking pearls. If you choose to stack these kinds of bracelets, make sure they're paired with other delicate designs and spaced far enough apart.
Building the Perfect Stack
Now that you're versed in the basics of stacking bracelets, it's time to get started with your own take on this trendy jewelry look. Explore our selection of cuff, gemstone, bangle and tennis bracelets to piece together your perfect stack.