Jewelry Trends: Maximalism
While some people prefer the understated look of minimalism in their jewelry, other people love the loud statement of maximalist jewelry. Both styles are coexisting as their own trends, each calling to different tastes. Today, we're looking at the more is more end of jewelry styling with the maximalist jewelry trend. 
If you're someone who prefers to showcase your style with loud statement jewelry, mixed and matched looks or a larger number of pieces worn at once, the maximalist trend might be your new favorite style. 
What is Maximalist Jewelry?
The design aesthetic maximalism refers to purposeful excess, often curated in pursuit of self-expression. For jewelry, it's all about enjoying grandiose looks and eye-catching fashion. Maximalist jewelry is a style trend that focuses on being bold with expressive pieces. It can include individual large jewelry pieces or layered looks that stack together for this trend's signature bold appearance. 
Creating a Maximalist Jewelry Look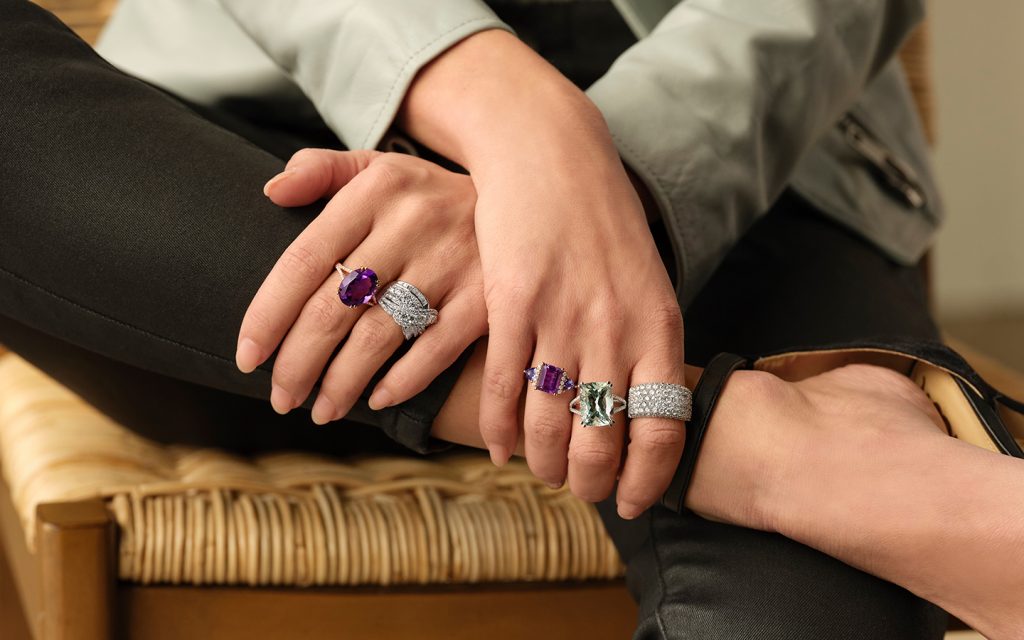 This trend can be created with costume jewelry or fine jewelry. For elegant fine jewelry in maximalist styles, designs focus on eclectic, bold or buildable pieces. Maximalist jewelry should stand out on its own with a powerful look that's eye-catching and statement-making. These pieces should be reflective of your personal style in a loud way. This kind of jewelry is often more playful, colorful and inventive than other more subtle pieces. 
Consider the key hallmarks of this trend when shopping for maximalist jewelry: bold designs, easy layering and self-expressive elements.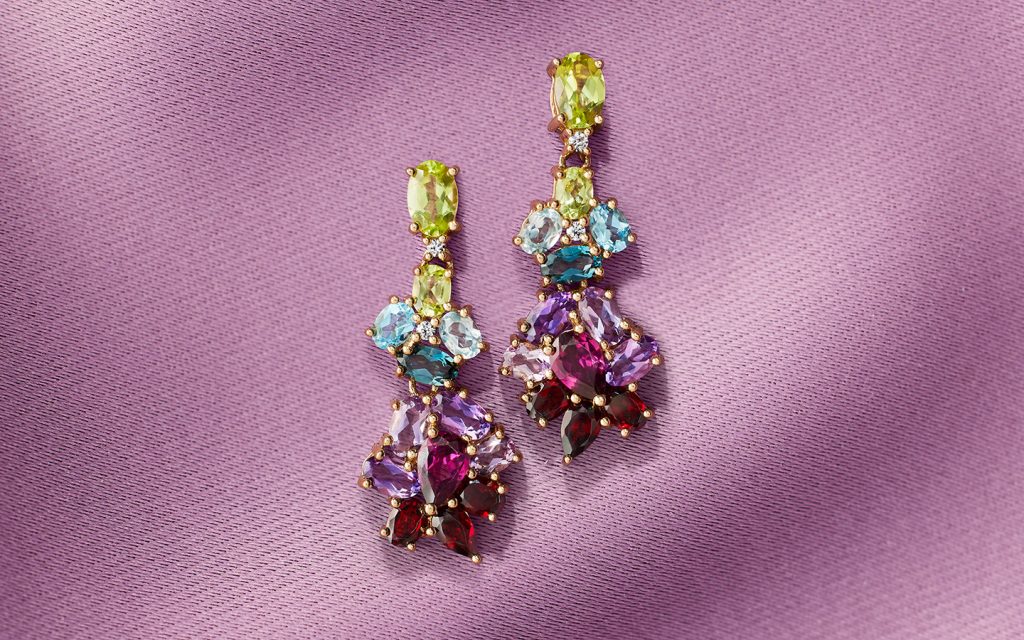 Wearing multiple large pieces of jewelry shows that you're comfortable showcasing your style, bringing brave brilliant self-expression to your look.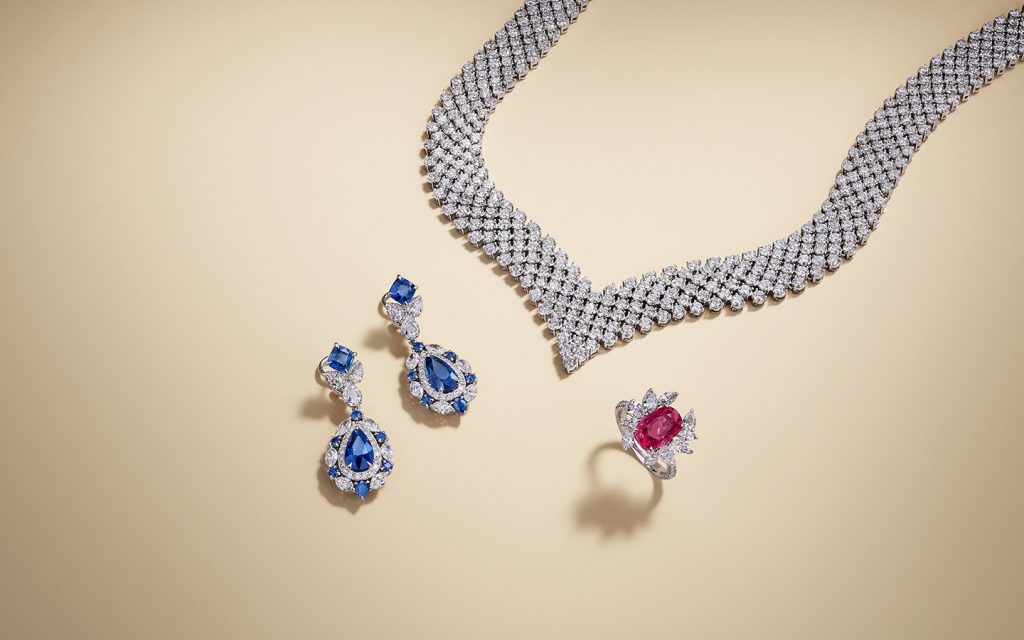 While most maximalist jewelry items are large on their own, the scale of this trend can also be achieved by layering multiple items together. Stacking jewelry of varying sizes can bring maximalism by creating mixed and matched textures, colors, gemstone cuts and shapes. Stack one or more of the following styles to create a maximalist jewelry look: 
To thoughtfully layer for the trend of more is more, choose items that match or contrast each other. It's best to start with jewelry of one metal color to keep things cohesive. From there, you can add contrasting pieces slowly until you reach an eclectic style that you're comfortable with.  
Self-Expressive and Unique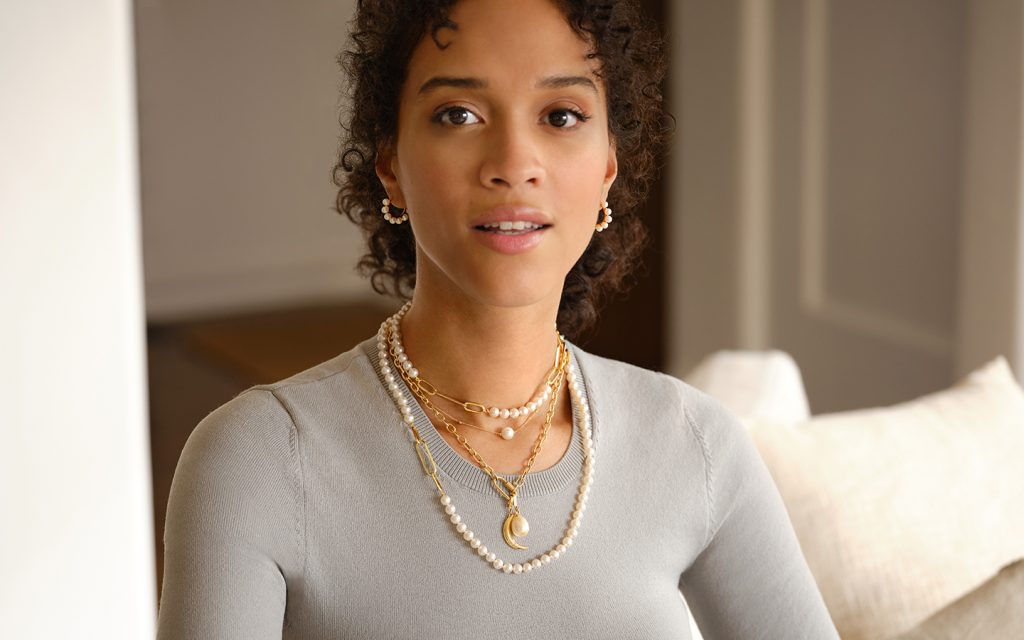 Whether you're wearing birthstone jewelry, customized pieces or hypoallergenic jewelry, your style should include elements of self-expression. 
Jewelry with birthstones can bring subtle self-expression to fearless style, with each gem representing a special person or moment in your life. Engravings on the inside of rings can lend a secret message, making a maximalist jewelry piece more meaningful. 
How to Style Maximalist Jewelry
If you're new to this trend, it's best to start with just one accessory or area to style. This can look like selecting a large pair of diamond drop earrings, a thick Cuban chain or a chain link and diamond bracelet. It's best to start with one maximalist jewelry piece, and then slowly grow your wardrobe from there. Keep these styling tips in mind: 
Choose jewelry that fits a similar theme, such as all pearls, all birthstones or all diamond jewelry. 

 

Pick jewelry with the same metal color to bring a cohesive element to the look.

 

Start with just one area to wear your maximalist jewelry, such as wearing a large necklace or a bold ring. 

 
While these are suggested steps for starting out with adding a more is more vibe to your jewelry wardrobe, it's ultimately up to you to decide which pieces resonate with your style. Your maximalist jewelry should make you feel confident, bringing self-expression and adventurous spirit to your jewelry box.  
Maximalist Jewelry Style FAQs
Yes, maximalist jewelry is trendy. Red carpets, fashion shows and everyday influencers all highlight the popularity of this trend. Style icons such as Iris Apfel have helped showcase the high fashion energy of this expressive trend.
Choose jewelry that feels authentic to you and your personal style. Pick pieces that you can see yourself wearing. 
You can wear your maximalist pieces to a special event, or simply to dress up an everyday errand. 
Where to Buy Maximalist Jewelry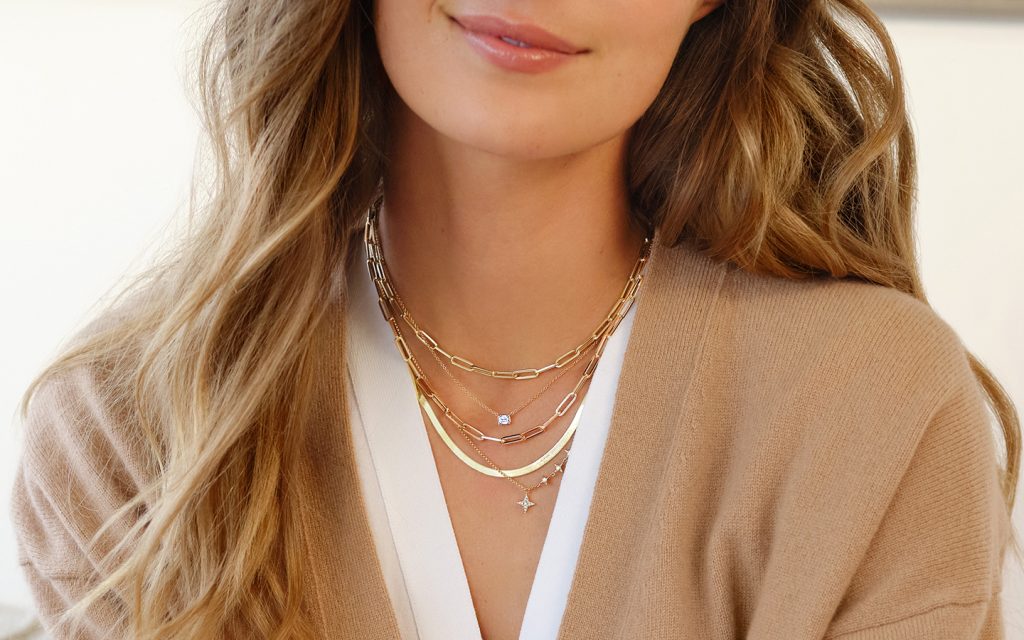 We are proud to offer a wide selection of jewelry, including bold pieces that fit right into the maximalist trend. Explore our wide selection online or visit one of our local jewelry stores to see select pieces in person. Our experts are happy to help you find the perfect jewelry to help you enjoy this eye-catching trend.