All About Upgrading Engagement Rings
Getting engaged is a memorable moment that is often marked by a ring. Whether you received an heirloom ring, a gemstone ring, a unique nontraditional style or a classic diamond design, your ring represents a special bond between you and your partner. 
While your ring represents your commitment to your partner, it may not represent your current style. As a symbolic jewelry piece that's worn daily, it's crucial that you feel connected to the design of your engagement ring. Because of this, many people are choosing to upgrade their engagement rings by opting for rings that feel more in-line with their current lifestyles, budgets, tastes and milestones.
If you look down at your engagement ring and feel like it doesn't resonate with your current style, you may be wondering how to go about updating it. Read our guide to upgrading engagement rings to learn more about choosing your dream ring after you're already engaged or married. 
When to Upgrade Your Engagement Ring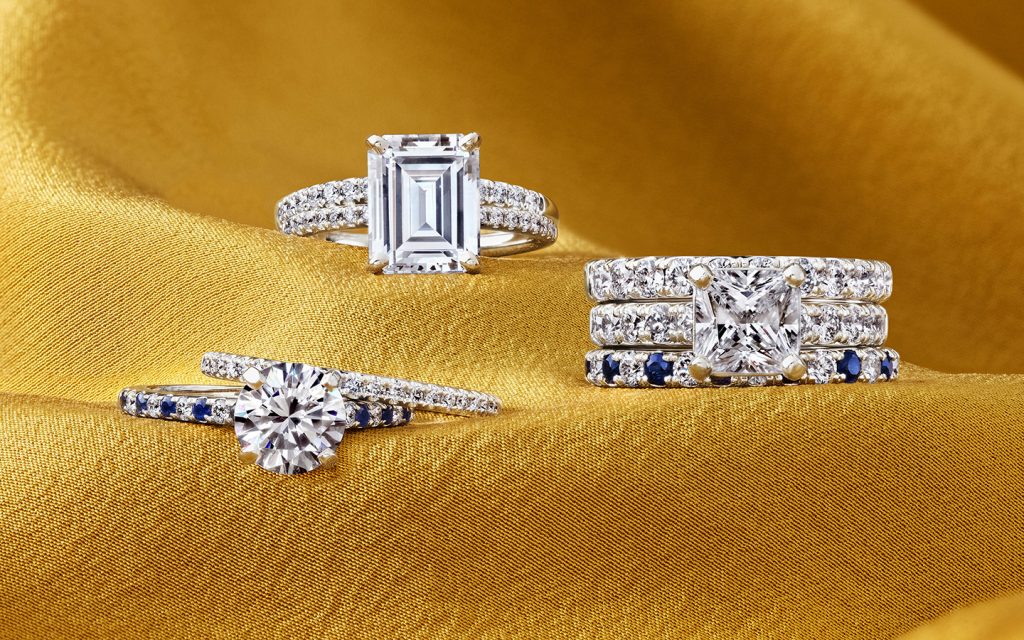 Every relationship is unique, and there are many personal reasons you may be looking to upgrade your engagement ring. Ultimately, it's up to you and your partner to decide when it's the right time for an engagement ring upgrade. But there are many popular reasons that people choose to change up their rings, including: 
Vow renewals

 

Changing ring tastes

 

Anniversaries 

 

Better matching to a wedding band 

 

Milestones in life 

 

Lifestyle changes

 

New ring budgets later in life

 
As jewelry technology continues to advance, many people are looking to upgrade their older engagement rings with new gems and designs. Updated diamond cutting techniques have increased the availability of high-quality natural diamonds, while new processes have also allowed for the development of jewelry-quality lab diamonds. 
Additionally, some people look to change their engagement ring design even before they exchange wedding rings. This may be to match tastes better, such as adding or removing design elements of the ring to more accurately fit your personal style. 
How to Upgrade Your Engagement Ring
There are many approaches to upgrading your engagement ring, from small adjustments to entirely new jewelry. It's best to make your engagement ring upgrade by choosing the updates that fit your style and your budget. 
If you're looking for an entirely new ring design, it may be best to start fresh with a brand-new ring. This is a popular choice for people who are looking to switch up several elements of their ring. 
Reworking Your Existing Gemstones
Placing your existing gems in a new ring can revamp their appearance, bringing new energy to your favorite stones. You can remove a halo setting, change the orientation of how your gems are set, add prongs, remove prongs, change the metal your gems are set in and so much more when you move your diamonds and gemstones in a new engagement setting. 
This approach allows you to enjoy a brand-new looking ring while keeping your current gems in focus. It's an excellent option for managing heirloom diamonds and family gemstones that you'd like to keep in your jewelry rotation. 
Adding New Gems or Diamonds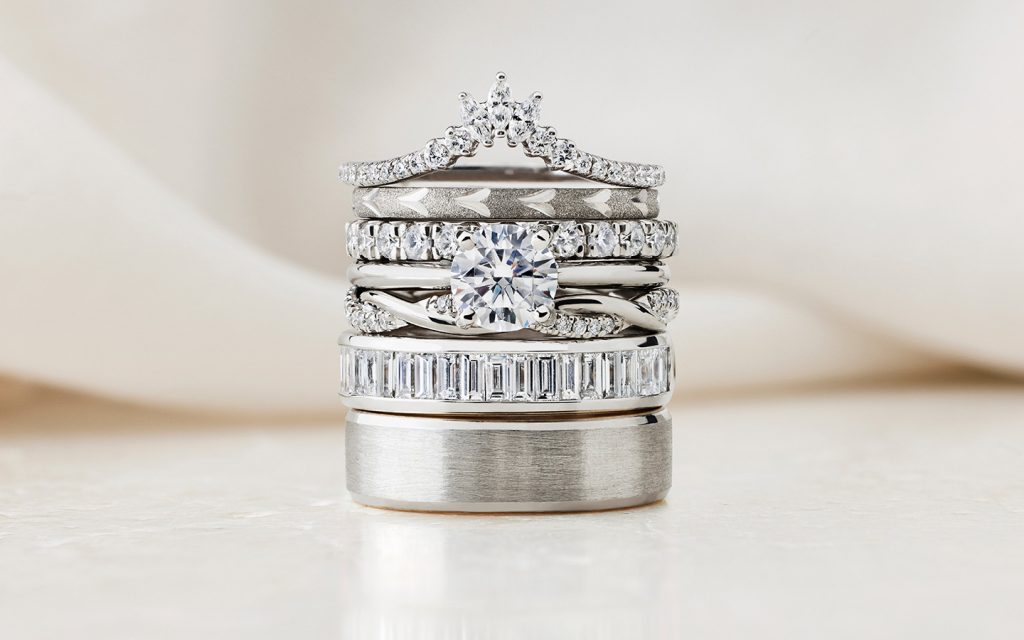 A few new gemstones can also help upgrade your engagement ring. You can easily turn your current ring into a modern halo engagement ring, a symbolic three-stone engagement ring or a brilliant sidestone engagement ring with additional diamonds and gems. You can also choose a different diamond shape, instantly transforming your ring into something that feels new. 
For this kind of ring update, the most noticeable upgrade is to change your current diamond for one that's higher quality. A larger, clearer or more brilliant diamond can bring a new look to your ring. With our diamond upgrade program, it's easy to make the switch to the diamond of your dreams. 
Top Questions and Answers About Upgrading Engagement Rings
Expert Help for Engagement Ring Upgrades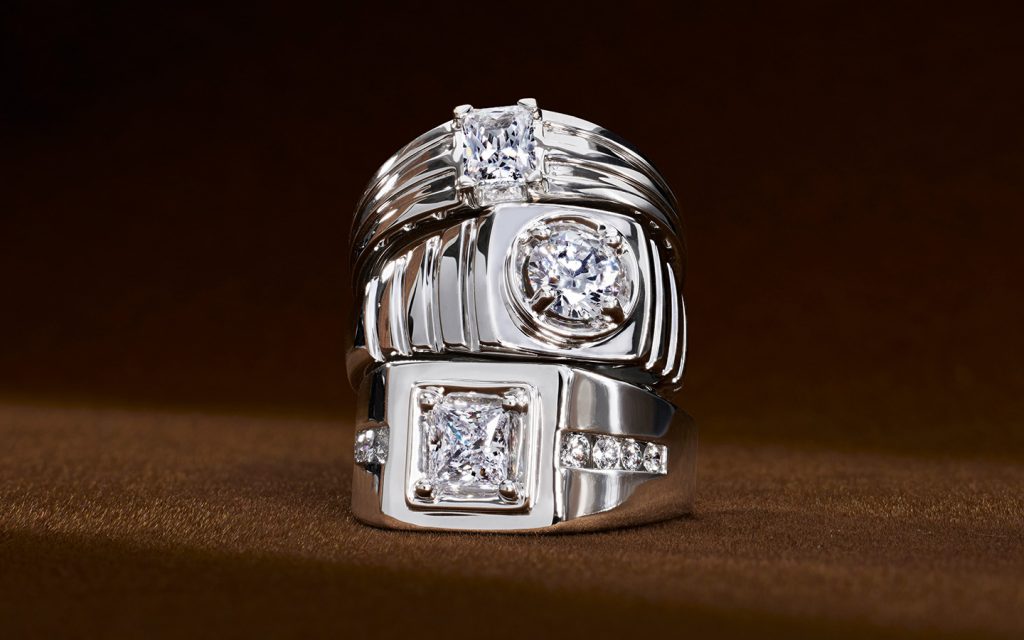 Our experts are available to help you choose the perfect ring upgrade. Contact us or visit your local Blue Nile jewelry store to get started!