The Ultimate Guide to Earring Stacks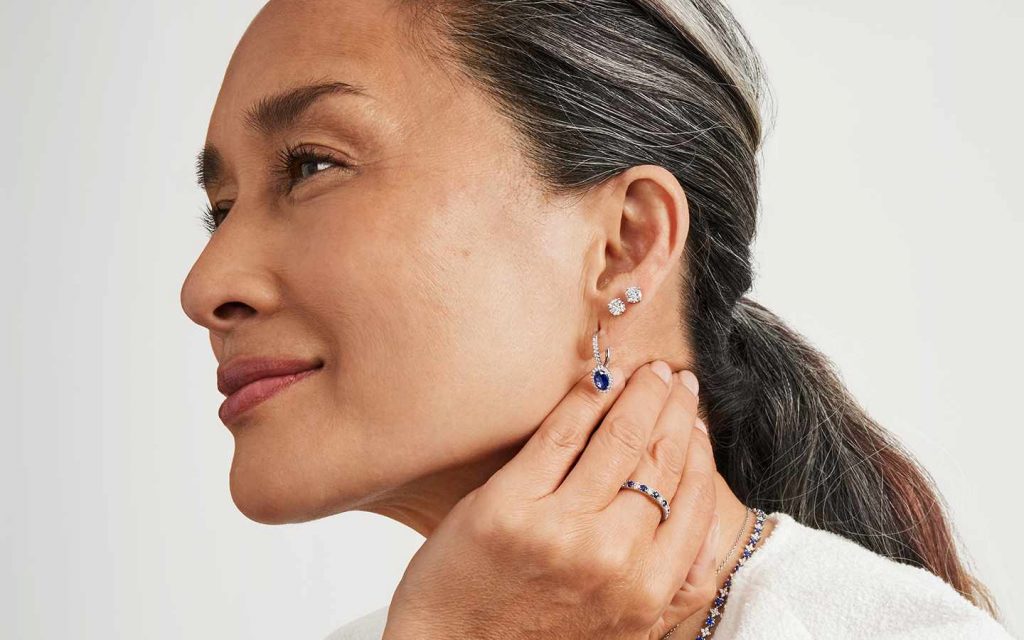 Have you heard about the latest maximalist jewelry trend? You don't have to listen too closely, because it's right on your ears! Earring stacking is a jewelry look in which someone wears multiple earrings at once, often throughout their lobes or other additional pierced spots on their ears. It's a popular look for adding sparkle and shine to any outfit.
If you're new to wearing stacked earrings, there's no need to worry about how to get started with this trend. We're sharing the secrets of how to build the perfect earring stacks for any style. Fine jewelry brings an elevated take on the ear stack look.
When multiple earrings are worn in the same ear, it's often called an earring stack. The look features at least two pairs of earrings but can include many more as well. The jewelry is worn across multiple piercings the wearer has in their ear, often mainly in the ear lobe. Earring stacks can feature pairs worn only in the ear lobe or also styles worn throughout the ear in other ear piercing spots such as the helix, rook, tragus and orbital areas of the ear.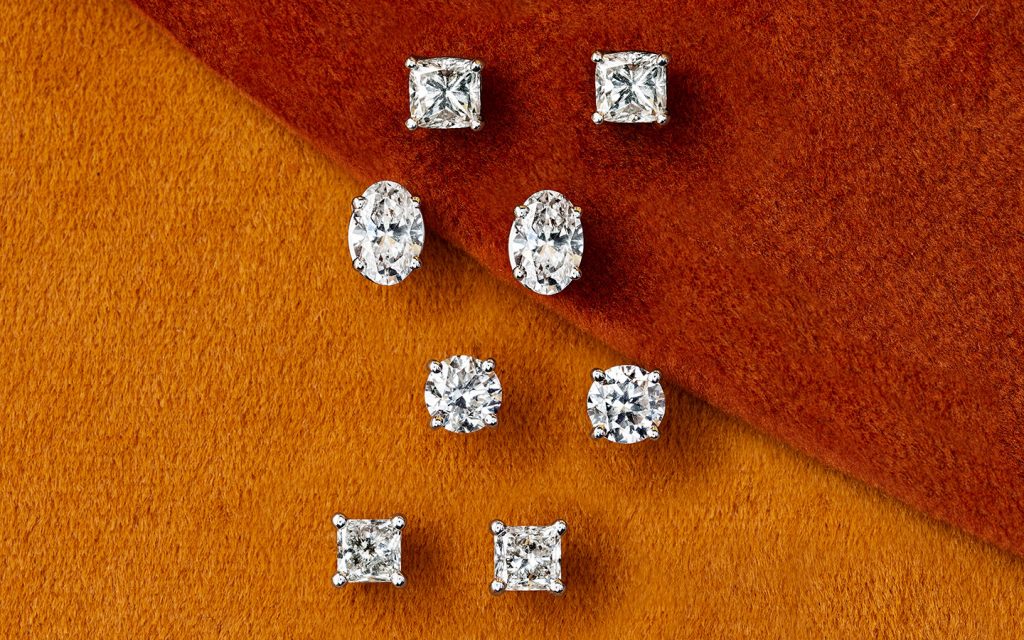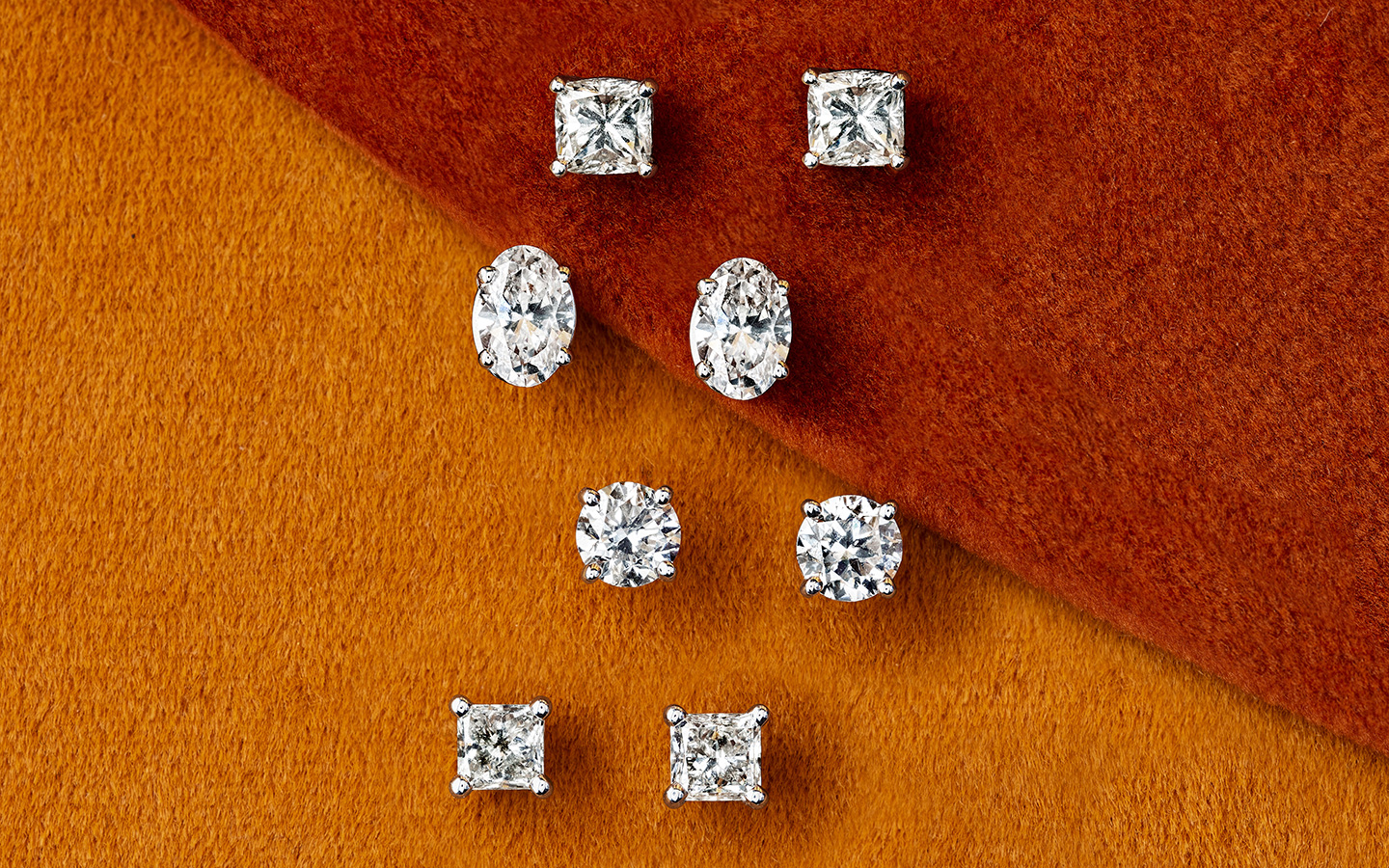 Typically, ear stacks feature cohesive design elements or motifs across the jewelry. This may be stacks with similar metals, gemstones or designs to create a cohesive stack. But as with all jewelry styling, it's about wearing the look that feels the most authentic.
The Earring Stacking Trend
With maximalist jewelry looks finding their ways to stacking bracelets, necklace layering and ring stacking, it was only a matter of time before the earring stack became popular. Celebrities such as Dua Lipa, Rihanna, Beyoncé, Scarlett Johansson, Jennifer Lawrence, FKA Twigs, Nicole Richie, Jennifer Hudson and Miley Cyrus have all worn on-trend earring stack sets. Many of their looks feature a yellow or white gold earring stack adorned with diamonds and other gemstones.
How to Build an Earring Stack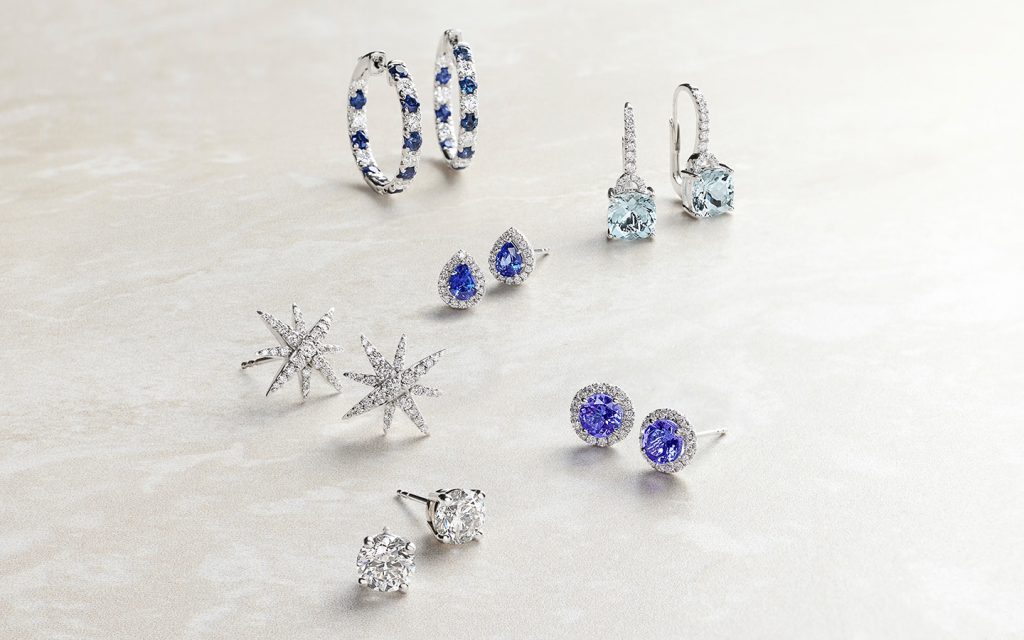 Step 1: Get Piercings in the Ear Areas You're Looking to Accessorize
If you're ready to wear your very own ear stack, it all starts with the piercings. While some stacking earrings are available in clip on styles, the bulk of the jewelry that supports this trend requires pierced ears. If you already have pierced ears, you're ready to start stacking!
Step 2: Start Mapping with Your Style Inspiration
Once your ears are ready for wearing the hoops, studs, threader earrings and other styles of this popular jewelry look, it's time to start mapping out your stacking set. Sites like Pinterest are excellent options for finding style inspiration and earring stack ideas.
To make building your first earring stack easy, we suggest focusing on one cohesive element to wear throughout your stack. This can mean selecting pairs of the same metal, gemstones or designs to keep things coordinated. For example, you may choose to wear a stack with similar birthstones or gold tones to keep a coordinated element to the look.
Many people also turn to popular influencer or celebrity looks for added inspiration on how to style multiple ear piercings. The most important tip regarding how to wear a piercing stack is to choose earrings that fit your personal style. After all, self-expression is at the core of this trend.
Step 3: Shop for Your Set of Stacking Earrings
Shopping for stacking earrings starts by finding jewelers you can trust. We offer a wide selection of earrings that support the stacked style. Choose from solid gold, silver or platinum pairs. If you'd like to get dramatic with your ear stack, consider wearing multiple pairs of diamond hoop earrings. For a more understated look, look for multiple pairs of plain gold earrings. Many stacks also look stylish with mixed and matched pairs, such as hoops in the front and studs towards the back of the stack.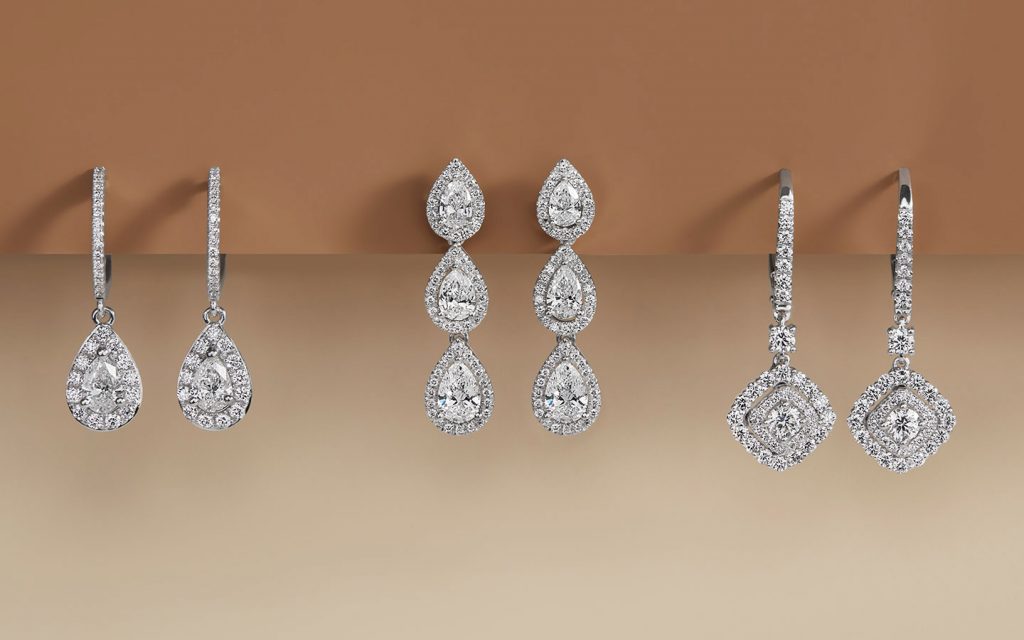 Pro tip: Avoid wearing multiple pairs of larger statement fashion earrings in the same stack, as the sets may not fit comfortably together. It's most common to wear larger earrings at the front of the lobe, closer to your face, and thinner or smaller styles towards the back of the ear.
Once you've found your earrings, it's time to start styling. Most piercing stacks, especially ones with larger pairs, should not be worn while sleeping. Earring stack sets are perfect for dressing up casual outfits or enhancing formal looks.
Step 5: Mix and Match for Long Lasting Style 
As with many maximalist jewelry looks, multiple earrings lend to endless styling. New pairs can be switched out to update the stack, keeping the look fresh. This makes it easy to change up the style to stay on trend or to express milestones in your life, just as many people choose to do with stacking rings.
Wearing Multiple Earrings to Showcase Your Style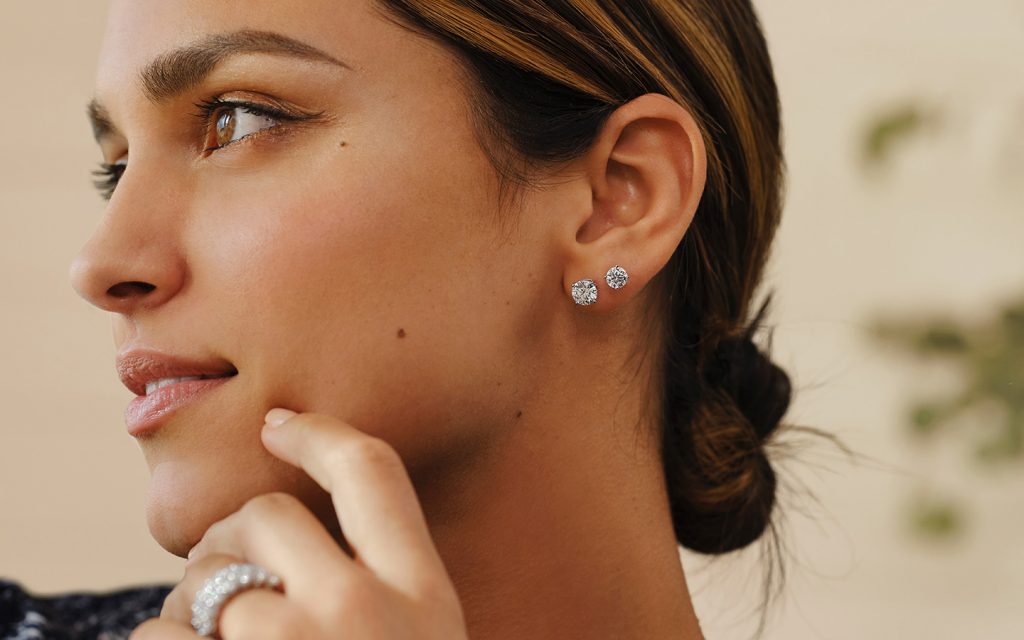 When you're wearing stacked earrings, it's all about showing off your own personal style. While this look is trendy, it's also a great option for piecing together pairs that fit your aesthetic. Follow your heart and choose ear stack styles that sound authentic to you!