Can White Gold Change Color?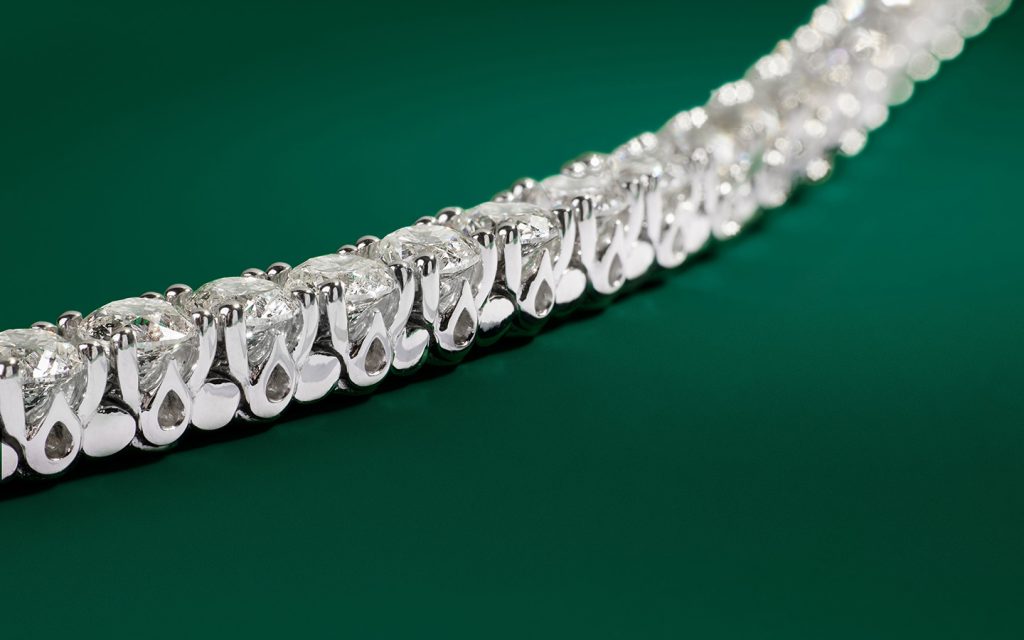 There are many different colors of gold, including the ever-popular shade of white gold. Jewelry in white gold is timeless and effortlessly stylish, allowing gemstones and diamonds to look their very best. Many of today's most popular engagement rings and wedding bands feature white gold settings. 
Due to white gold's unique construction, it may require a little more care than other metals such as yellow gold or platinum . Depending on your body chemistry and your skin's interactions with white gold, you may find that your white gold jewelry looks like it's changed colors over the years. But there's no need to worry, it's easy to get your white gold back to its original shine and shade.
All About White Gold's Color
To understand why white gold jewelry may look different over time, it's important to first understand what gives this precious metal its unique color. White gold brings a silvery, chrome-like white and gray shining metal color. This shade is popular as it works wonderfully with the styles, skin tones and budgets of many people. It's a lightweight and affordable precious metal that's perfect for all kinds of fine jewelry. 
White gold is not just yellow gold with a different plating. Instead, it's a unique alloy of gold, copper, zinc and nickel or palladium. This combination gives white gold its namesake color, which is solidified further with a final finish of rhodium plating. The rhodium plating gives white gold jewelry its colorless shine and adds increased durability to the jewelry as this metal is hard-wearing.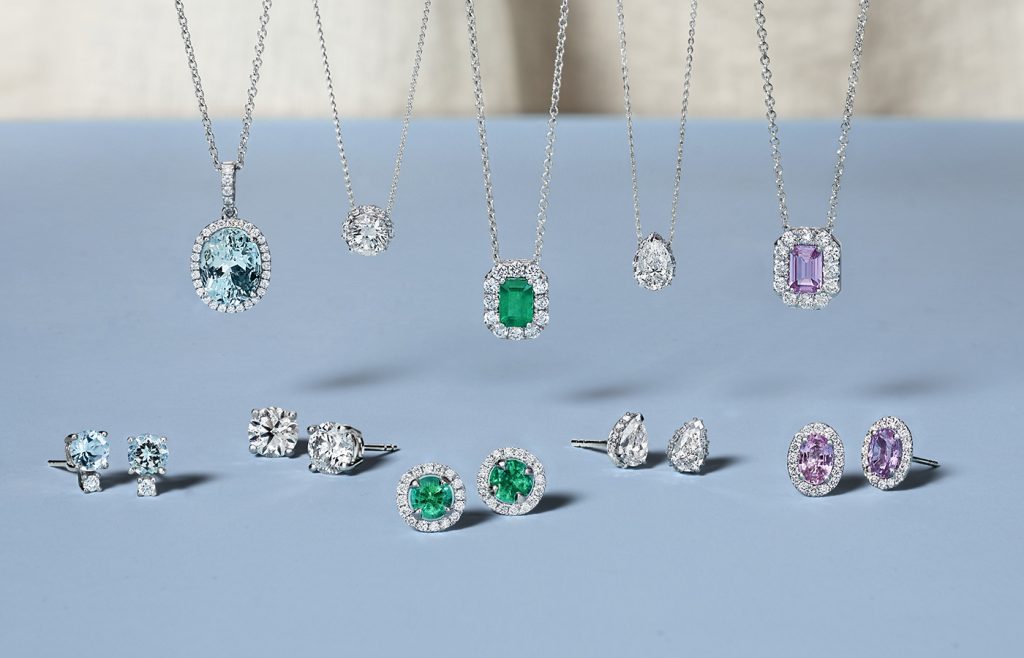 Without rhodium plating, white gold can often have a duller gray appearance with pale yellow undertones. The yellow undertones are not from tarnishing, but rather from the precious metal's special alloy mixture. 
Because white gold receives a thin layer of rhodium plating, this plating can wear off under certain circumstances. Unique body chemistry, abrasive cleaning techniques, chemical exposure and natural elements can all wear away this rhodium plating over time. This is what leads many people to believe that their white gold has changed color. 
Why is My White Gold Turning Yellow?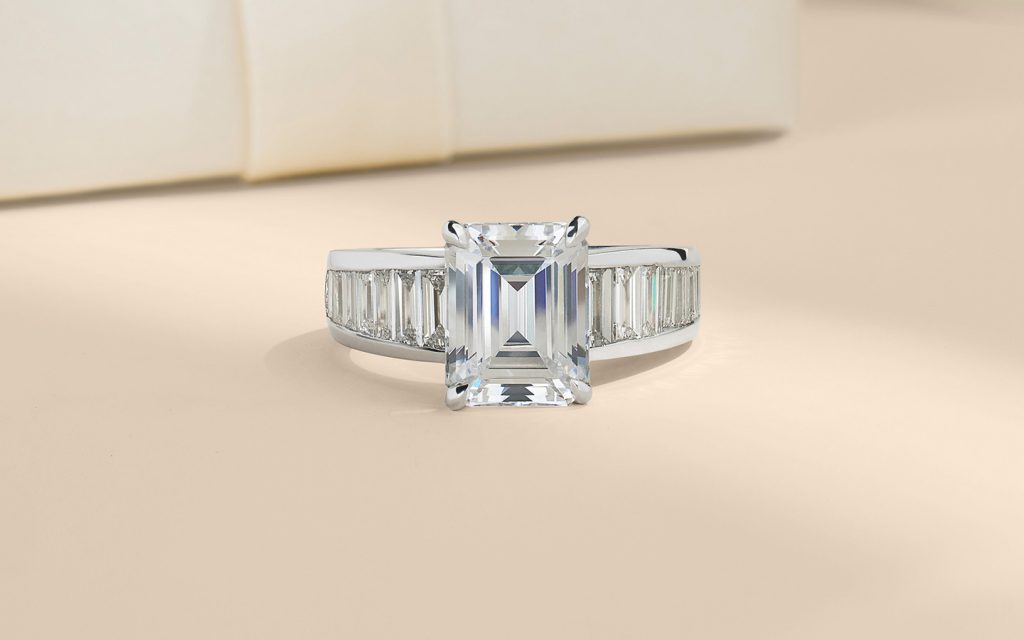 Over time, your white gold jewelry may look like it has changed color and yellowed. White gold does not actually change color, but instead its base color may be revealed as time goes on. When white gold's shining, more colorless rhodium plating wears away, the yellow undertone alloy beneath may show through. This can result in a white gold ring that looks more yellow, with champagne hues or patchy gray color. 
But not to worry, restoring your white gold jewelry back to its original color and shine is a quick process.
How to Restore White Gold's Color
The fastest way to restore your white gold's original color is to have its rhodium plating reapplied. A jeweler can redip your white gold jewelry, restoring its original rhodium plating and helping the jewelry look good as new. 
FAQs About White Gold Yellowing
Caring for White Gold Jewelry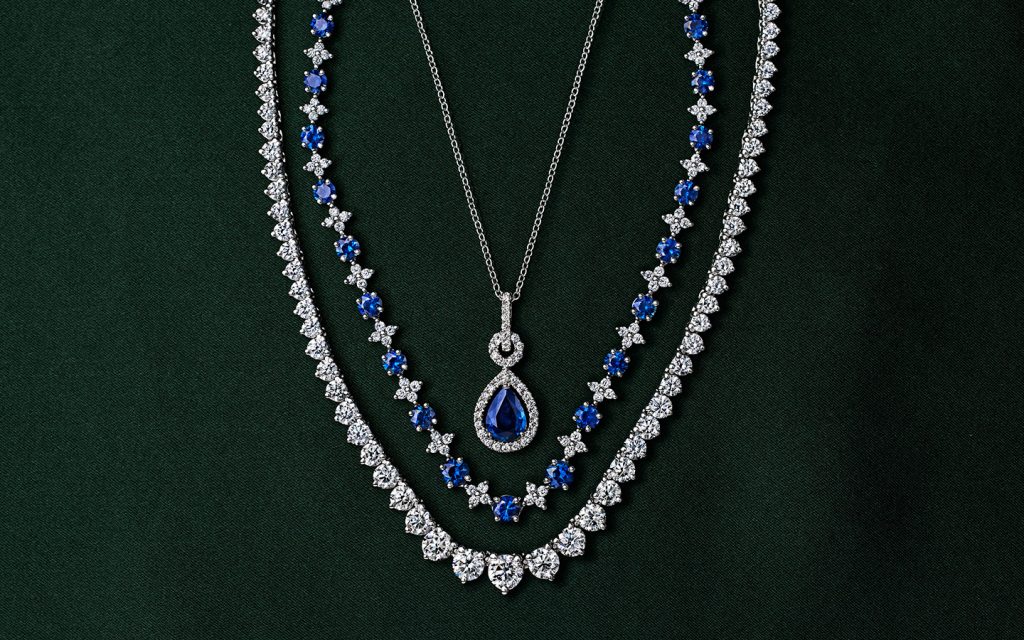 18k and 14k white gold jewelry is durable enough for daily wear. To keep your white gold looking its best, routinely clean your pieces and use a jewelry polishing cloth to restore shine. If your white gold jewelry looks like it's changing color, it may be time to visit your jeweler to have your pieces redipped to restore their rhodium plating.