Tips for Traveling with Jewelry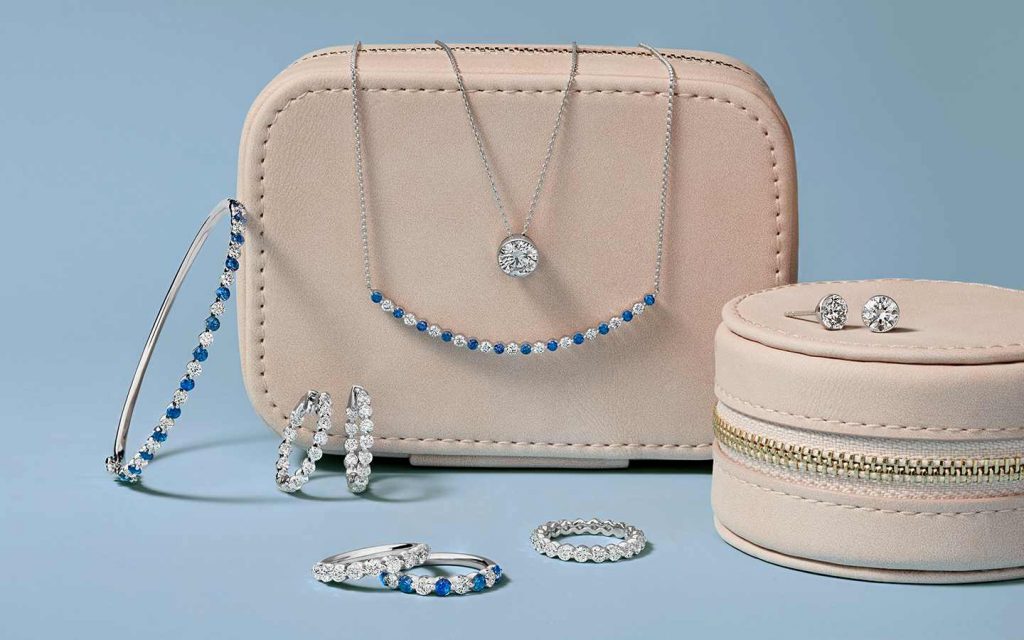 It's the time of year when many of us travel to visit family and friends to share the holidays. Whether you're traveling on a flight, taking a road trip, traveling on a bus, taking a train or going on a cruise, you may be looking to bring some of your favorite fine jewelry pieces along.
We've curated some of our favorite tips and tricks for traveling with jewelry. Discover secrets on how to pack jewelry for travel, suggestions for which pieces to bring on your trip and advice on how to keep your jewelry safe when you're traveling. 
Choosing Travel Jewelry Pieces
Keep safety in mind when choosing which pieces to bring on a trip. Certain journeys and destinations may not be best for bringing your favorite fine jewelry along. In these instances, costume styles are often the best choice.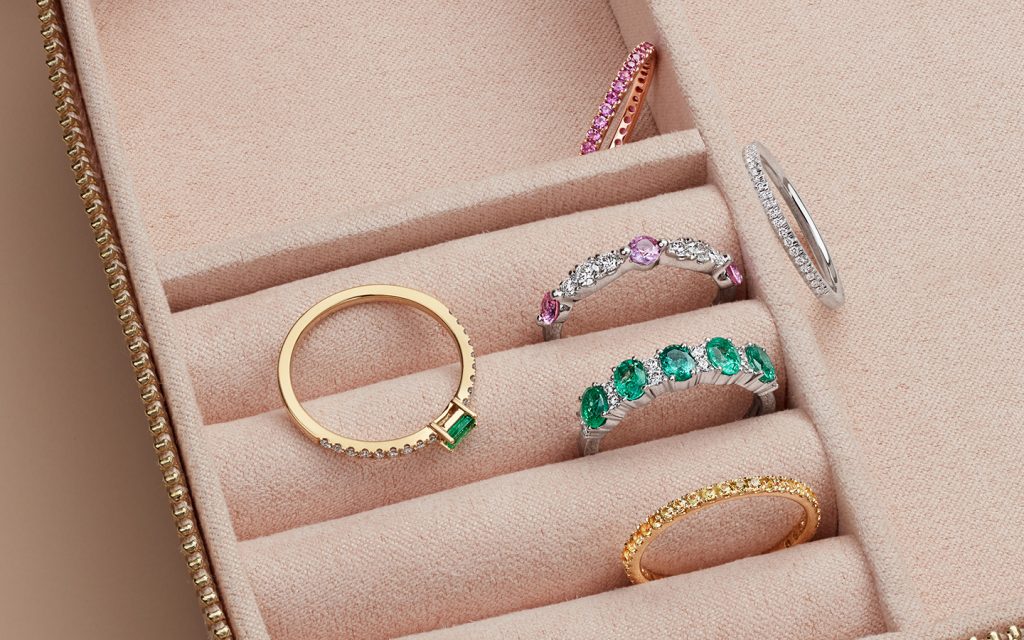 There are several ways to pack your jewelry, from specialized cases to more DIY approaches. When packing your jewelry, regardless of which technique you choose, keeping things secure should be your main goal. This will ensure that you don't lose any items during your travels, along with helping to prevent tangling. 
When packing jewelry, you should: 
Use specialized storage, like a jewelry travel case.

 

Secure chains on necklaces and bracelets to avoid tangling.

 

Keep earring pairs together.

 

Separate fragile pieces, such as opals, from the rest of your jewelry.

Put similar materials together. 

 

Use tissue, straws or tape to secure thinner pieces. 

 
Some jewelry items, such as engagement rings, are worn throughout the whole trip and don't need to be put in a travel jewelry case. If you're packing an engagement ring in your luggage because you're proposing on your trip, make sure to keep the ring in its original box and secure it in a locked section of your carry-on bag. 
Types of Travel Jewelry Cases
A travel jewelry case can help you keep your pieces organized, secured and safe while you're headed to your destination. Many cases have specialized storage sections for earrings, rings, necklaces and bracelets. You can choose from smaller storage cases for a small selection, or a larger case that can fit multiple styles together.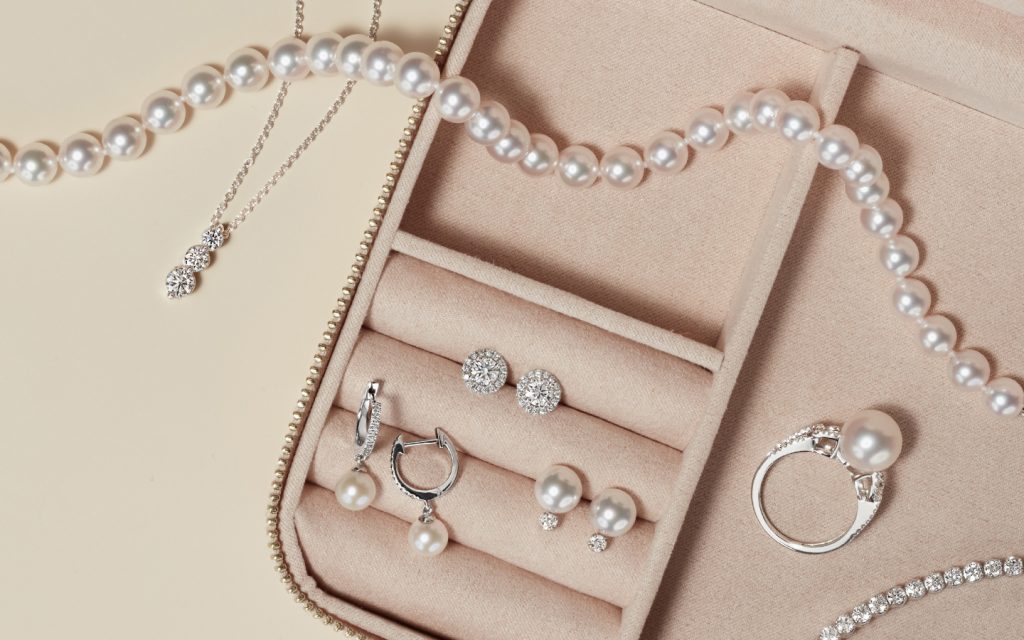 It's best to choose the case that fits your collection. For people traveling with mainly bracelets or necklaces, this may look like a case with loops that secure the full length of each piece to prevent tangling. For those traveling with more rings or earrings, the right travel case is one with tightly packed rolls that can secure a set of dangling earrings or several rings. 
Most people who are traveling with jewelry choose to use a specialized jewelry travel case, with designs for all price points readily available online. Other people prefer to use the original packaging for their jewelry, which is especially helpful in instances where only one or two pieces are brought on a trip. 
DIY Jewelry Packing Hacks
While travel jewelry cases are the most popular fit for packing your jewelry, there are also DIY options that can help you bring your favorite pieces along. Pill cases, cardboard tubes, business cards, tins, straws and carabiners are all solutions for packing your jewelry.
You can count on virtually anything for earring storage when traveling. Push your favorite pairs into an eraser to keep them all in one place. To transport your earrings with their backings, pierce your sets through a business card or piece of construction paper to keep them together. Smaller studs can also be put in pill organizers or metal tins for easy travel storage. 
Pendant and chain necklaces require a little more planning if you're taking the DIY route to packing them for travel. Keep your focus on preventing tangling so you can enjoy your jewelry at your destination. To keep chains from tangling, loop each necklace or bracelet through a straw and secure the clasp closed. 
You can also use a cardboard tube, such as one from a paper towel or toilet paper roll, to keep necklaces and bracelets organized when traveling. Loop necklaces through the length of the tube and wrap bracelets around the width.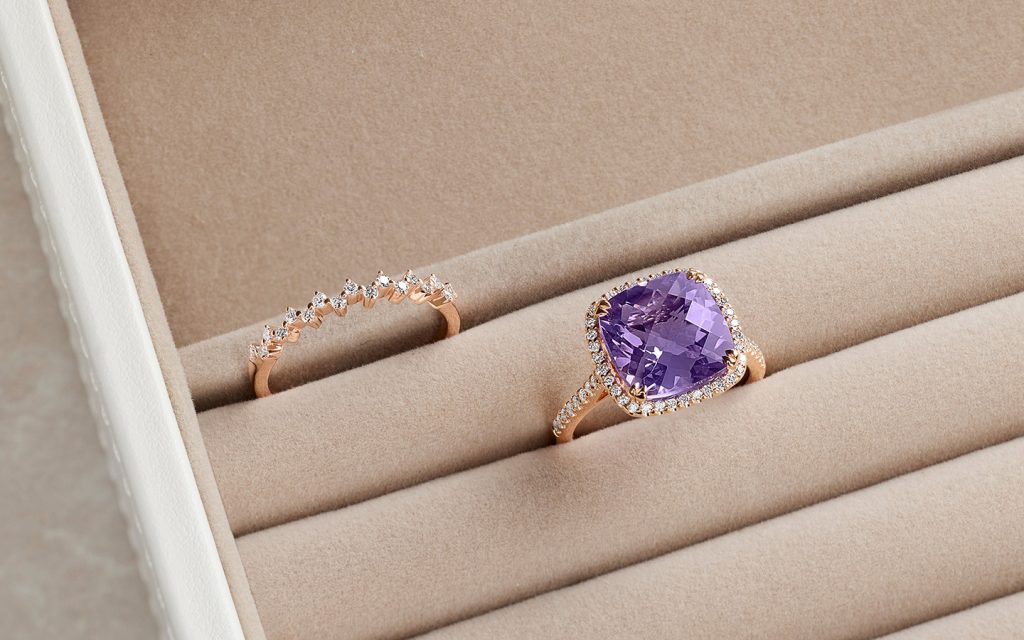 Taking a DIY approach to organizing your rings while traveling? Use small storage such as pill organizers, tins or carabiners to keep them in order. Designs in similar metals can be stored together, but more fragile styles such as cocktail rings should be kept on their own.
Questions and Answers About Traveling with Jewelry
Bonus Tips for Traveling with Jewelry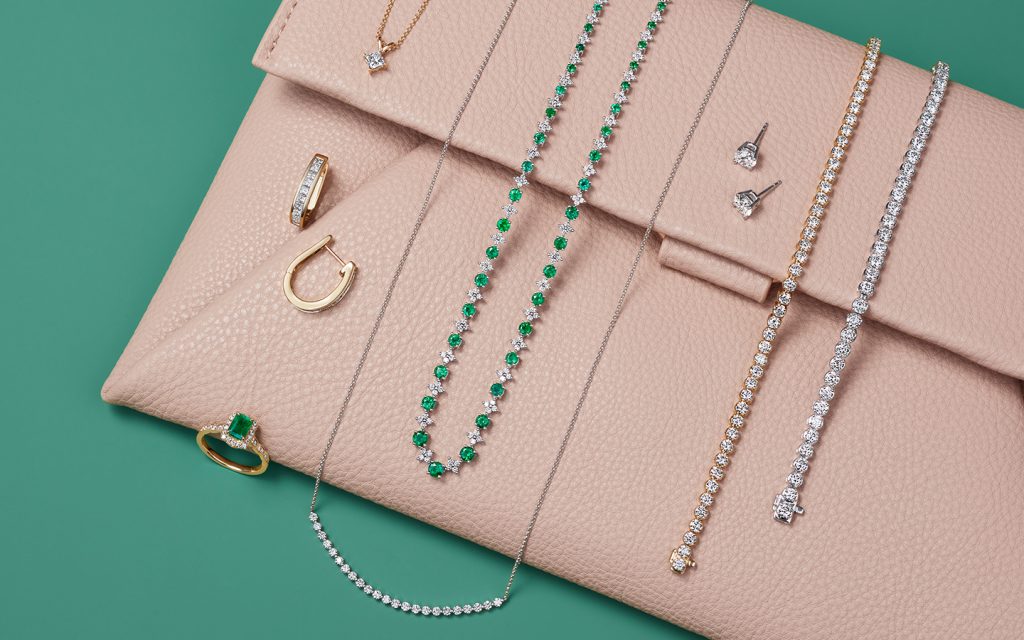 Follow these additional steps when traveling with packing your jewelry: 
Choose the travel storage method that best fits the items you're bringing along.

 

Review your travel plans and destinations to ensure it is safe to bring your jewelry. 

 

Take an inventory of the pieces you're bringing.

 

Pack similar items together.

 

Use any storage features of your travel jewelry case. 

Consider insuring your jewelry for added protection.

 

Secure your jewelry in its packed location by clipping chains down and ensuring earrings are stored safely.

 

Keep your jewelry in your possession at all times, with your travel jewelry case staying in your carry-on luggage. 

 

Once you're at your destination, find a safe place to store your jewelry.

 

Take an inventory of your pieces once you're back home to make sure all items have made it back safely.

 
With proper planning, you can bring your favorite jewelry along for your upcoming trip. Keep the type of travel and safety of your destinations in mind to ensure your jewelry is safe for the entirety of your journey.