How Much to Gift at a Wedding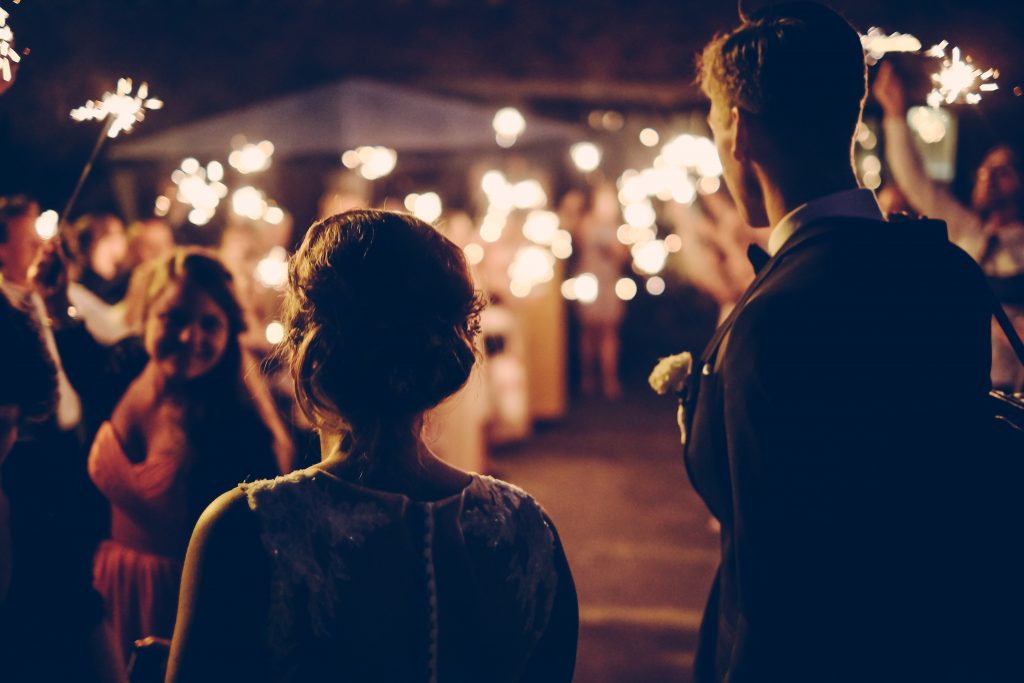 Image Credit: Andreas Rønningen
Weddings are beautifully emotional celebrations of lasting love. While guests typically have it a little easier than the soon-to-be spouses on the wedding day, there is still a lot that guests must keep in mind. If you're attending a friend's wedding, a coworker's nuptials, a family member's wedding or anyone else's marriage ceremony, you may be wondering how much to give the happy couple as a gift. While there are some gift amounts that may come across as standard, it's all relative. Here are the most popular takes on how much money to give at a wedding, which wedding gift (or gifts) to choose from the couple's registry and tips on general wedding gift etiquette.
Average Wedding Gift Amounts
Most people spend anywhere from $50-$150 on a wedding gift. The Knot recently polled couples and found that the average spend is in the high end of this range, with $120 being the average amount spent on wedding gifts in recent years. The same study also found that more casual friends of the couple spent closer to $80 on a gift.
The closer a guest is to the couple, the more expensive their gift typically is. But there are many other elements to take into consideration when determining your wedding gift amount, and the best wedding gifts are ones that are within your budget.
How Much to Spend on a Wedding Gift
When considering how much to spend on a wedding gift, it's important to look at a few main factors. Your closeness to the couple and your overall costs spent on attending the wedding will impact how much you spend or give as cash.
If you're attending other events surrounding the wedding, such as the bridal shower or engagement party, you may wind up distributing the full amount you're intending to gift between presents for both celebrations. This can look like giving a smaller gift at the shower but a larger gift at the wedding, with both totaling your full gift budget. In this instance, you may wind up spending a little less on the gift for the wedding.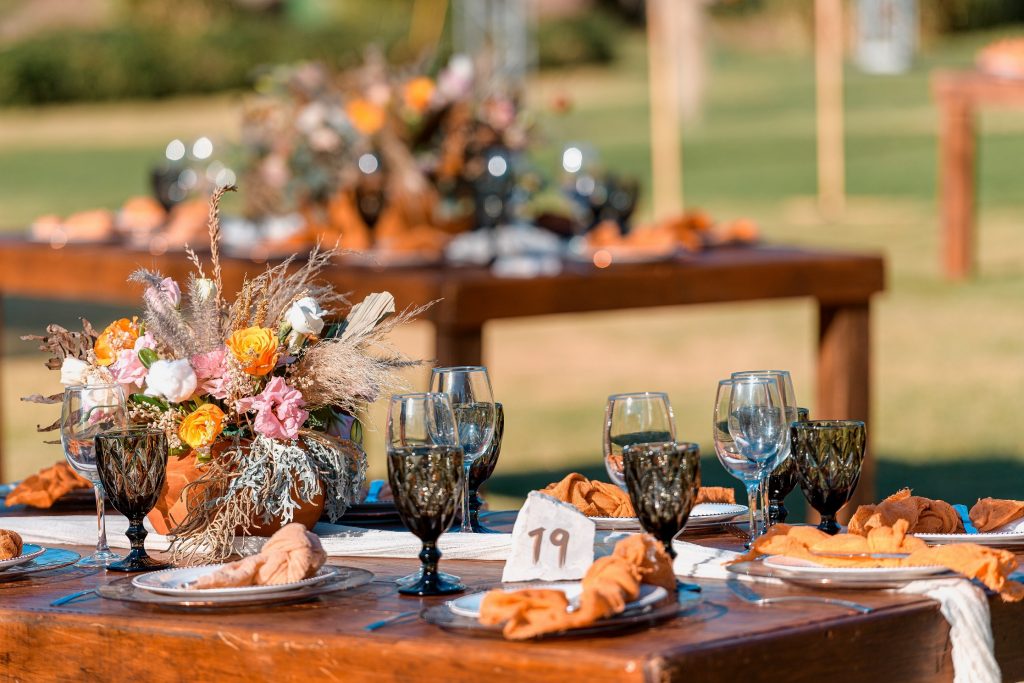 Image Credit: Pablo Lancaster Jones 
For destination weddings, gifts aren't always an expectation. Couples are aware that guests are spending a lot to attend their wedding. Destination wedding guests are often taking time off work, paying for flights, booking hotels, arranging childcare and incurring additional costs. In these situations, a gift is not always expected but it is always appreciated. After all, your presence can be a gift within itself.
The wedding registry will help give you clues as to how much the couple may be hoping to receive in gifts. Couples typically register for items across many price points including less expensive household items, more costly décor and even expensive appliances. When an item is on their registry, a couple will be happy to receive it as a wedding gift no matter how inexpensive it may be.
How Much Cash to Give as a Wedding Gift
With some couples opting for more cash-focused gifts such as honeymoon funds, you may be wondering how much to give as a cash wedding gift. After all, there likely aren't specific cash increments the couple has indicated they're looking for. When giving cash as a wedding gift, it's most common to follow the same gift etiquette rules of providing cash gifts in the amount you're comfortable with and commensurate to your closeness with the couple. This means giving an average of $50-$150 in cash as a wedding gift. If you're closer to the couple and able to gift a higher amount, you may consider giving a cash gift of $175 or more.
It can be tempting to tuck a few crisp green bills into your wedding gift card, but if you're giving cash, you may want to do so ahead of the wedding. It can be easy for gifts, especially small envelopes, to get mixed up on the wedding day. If you do give the couple cash on their wedding day, be sure to put the envelope in a designated area, such as a card box on the gift table.
To Cover or Not Cover Your Plate
The "cover your plate" wedding etiquette rule is one that fewer guests adhere to in today's wedding world. In a "cover your plate" wedding gift amount, the cost of the gift you select should be at least equal to the cost your hosts have spent on your meal at the wedding celebrations. But this is not an exact measurement of the right amount to spend on a wedding gift and it can often lead to bitter feelings for the couple or their guests.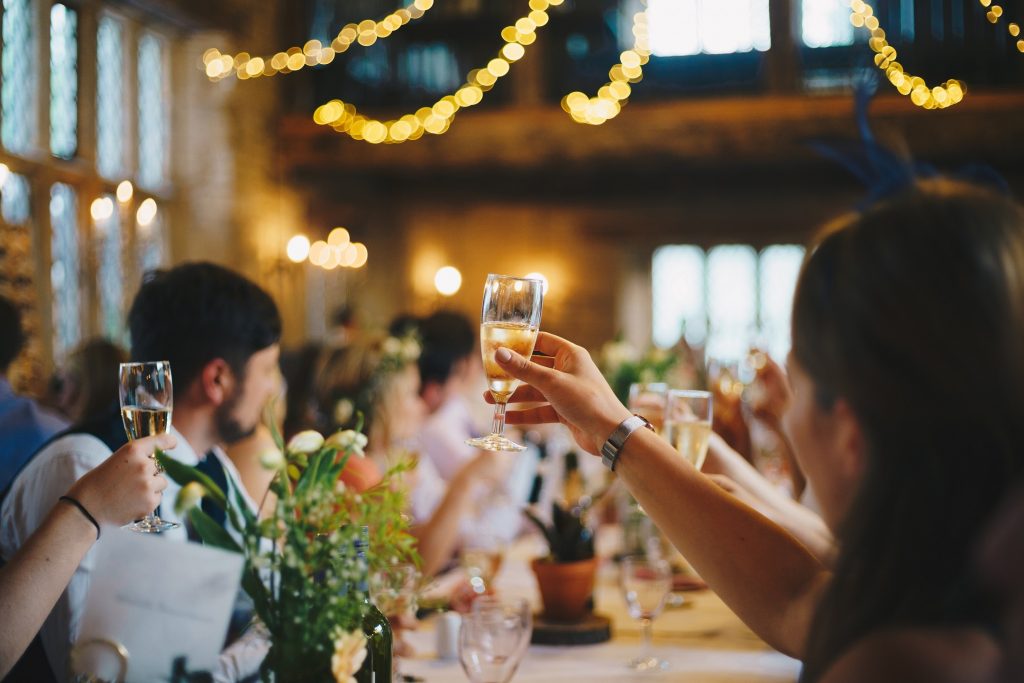 Image Credit: Al Elmes
With weddings taking many different shapes and sizes these days, the "cover your plate" rule doesn't necessarily apply evenly. You wouldn't give your close friend a smaller wedding gift simply because they're having a casual beach wedding while your ceremony was a much more lavish event. Additionally, most people aren't aware of exactly how much their plate costs at a wedding, so choosing a gift that covers this mysterious amount can be a difficult task.
Rather than focusing on the cost of your plate at a wedding, consider your closeness to the couple, the amount you've spent to attend the wedding and other more inclusive social norms in determining how much to give for a wedding gift.
Wedding Gift Ideas
Now that you've chosen the budget for your wedding gift, it's time to start thinking of what to get the couple. Options include items from the gift registry, cash or personalized wedding gifts.
The couple's wedding registry is always a great place to start when shopping for their gifts. These are items the soon-to-be newlyweds have specifically chosen, indicating that they're looking forward to receiving these gifts in celebration of their wedding.
When you're choosing a gift or gifts from the registry, focus on choosing items that are within your budget. If you're selecting multiple items, you can pair presents that work together, such as buying both the serving plates and serving utensils that the couple may have registered for.
If you'd like to give an off-registry gift, cash is always a popular wedding gift idea. This kind of gift can be given via honeymoon fund websites, gift cards, a check to the couple or simply cash on the day of the wedding.
For weddings in which a very close friend or family member is getting married, some especially thoughtful gifts can be given off the registry. Think gold jewelry, silver jewelry or even pieces with lab created diamonds that your loved one can wear for a lifetime to remember their special day. This is more common for parents of the bride or groom to give their child on their wedding day, or couples to give each other before their nuptials. If you're gifting jewelry for a wedding, make sure it's something that you're confident the recipient will love and consider gifting a registry gift alongside your choice of jewelry.