Updated Traditions for Weddings
Every relationship is unique, and today's weddings can be equally special. While some wedding traditions, such as wearing
something blue for the bride
, can be a fun way to add pops of color to your wedding look, other traditions may not be as enjoyable to incorporate into your wedding. When you're planning your special day, it's important to take a look at common traditions for weddings and choose the ones that add harmony, happiness or heritage to your wedding day.
Many wedding traditions have cultural ties that can add a sense of family history to your celebrations. But other traditions may be founded in superstitions or beliefs that don't resonate with you or your partner. Some older traditions or ones that simply don't resonate with you and your soon-to-be spouse don't need to be incorporated simply because they're traditional at many weddings. On the other hand, new traditions can bring added meaning to your special day.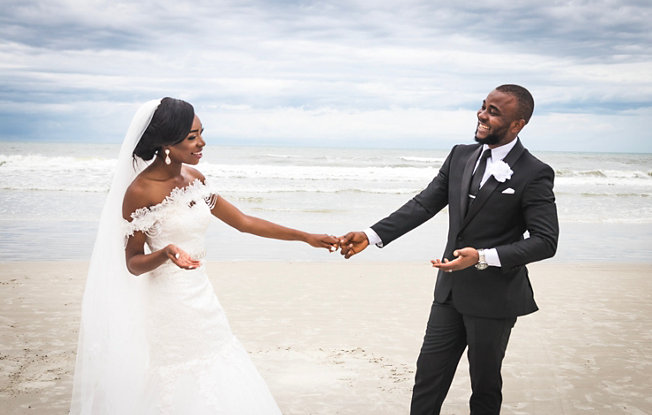 Ultimately, the wedding traditions you choose to incorporate are unique to you and your partner. Some of these classic traditions may be your favorites, while you may want to update some others. We're sharing 11 popular updated wedding traditions.
1. The Engagement Ring is a Surprise
Updated Tradition: Couples Pick Rings Together
Traditionally, engagement rings are purchased by the proposing partner as a surprise. This means that the ring is purchased for the wearer without them picking it out themselves. Today, some couples are choosing to update this wedding tradition by picking out rings together, such as matching designs or even couples rings. Many brides and grooms are opting to share their desired ring designs with their partner before the question is popped, making it easy for the proposing partner to choose the right men's engagement ring or women's ring design for their loved one.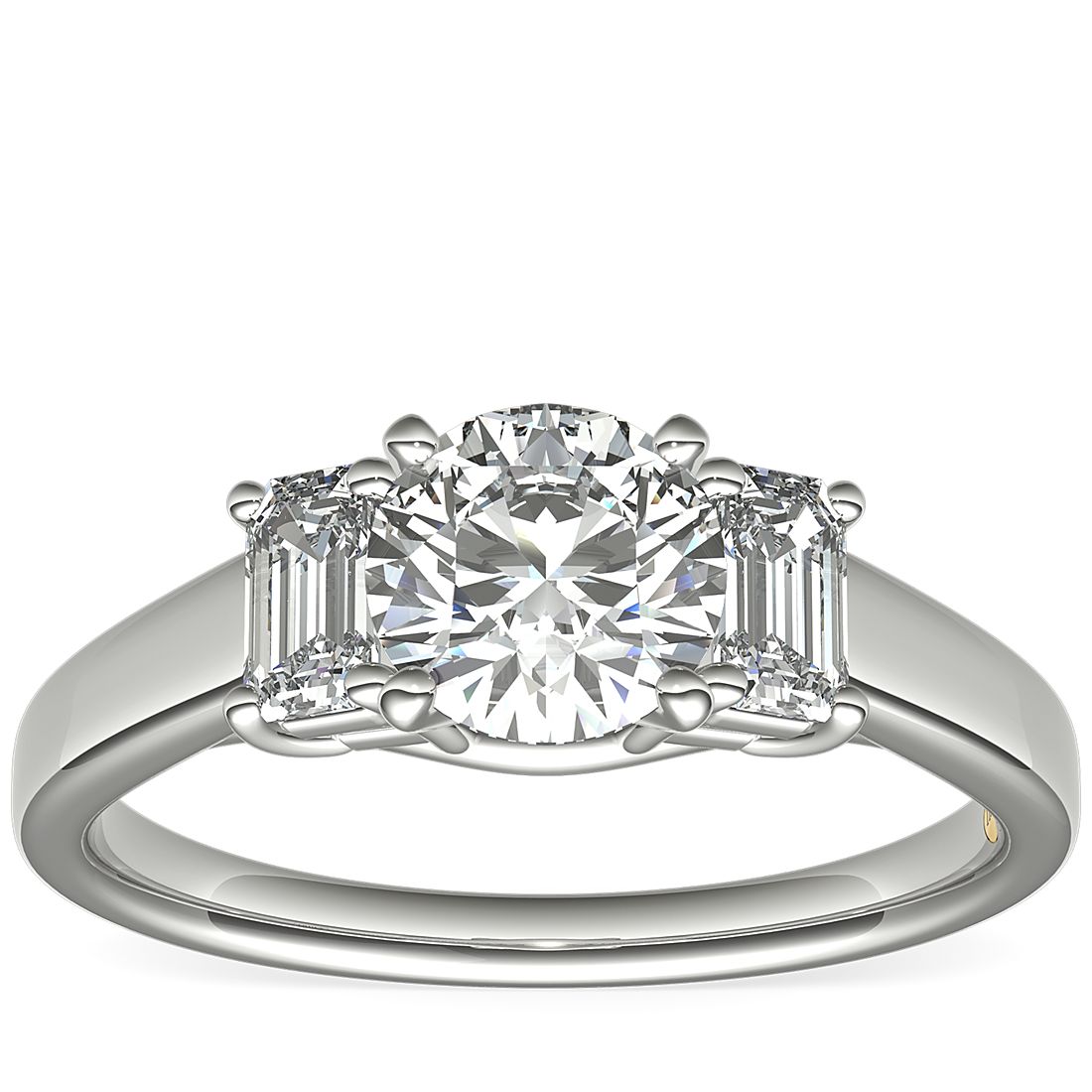 2. Not Seeing Each Other Before the Ceremony
Updated Tradition: First Looks
Some cultures believe it's bad luck for couples to see each other on the day of their wedding before the ceremony. But today, there are updated takes on this tradition. Some couples choose to participate in a special moment known as the first look in which the couple sees each other all dressed up in their wedding day attire shortly before the ceremony. This is a sweet moment that many wedding photographers capture for the couples to remember for years to come.
3. The Wedding Party is Only Bridesmaids and Groomsmen
Updated Tradition: Asking Loved Ones of All Genders to Participate
Having your closest friends by your side is a wonderful way to feel supported on your wedding day. Traditionally, couples are accompanied by bridesmaids or groomsmen with women accompanying brides and men accompanying grooms. An update to this classic wedding tradition is to invite your closest friends of any gender to be by your side on your special day. This is a wonderful way to have an inclusive celebration in which the couple feels surrounded by love. We offer gifts perfect for anyone in your wedding party including bridesmaid gifts, groomsmen gifts and engraved gifts.
4. Giving Away the Bride
Updated Tradition: Keeping the Classic Walk, Walking Down the Aisle Together or Involving Multiple Parents
Updating this wedding tradition can look different depending on the couple and their preferences. Some couples may simply opt to walk down the aisle together, or to each walk down with their parents. Another update on this tradition is to ask your officiant to change their wording during the ceremony so they inquire about who is presenting the couple to get married rather than only asking who is giving the bride away. This update allows fathers to still walk their daughters down the aisle with beautiful symbolism of this special moment.
5. Wearing Traditional Wedding Outfits
Updated Tradition: Wearing What Makes Sense for the Couple
Some couples are looking forward to enjoying a formal wedding, while others may want to get married in a more casual setting. While you've picked your wedding rings, you might be struggling on what to do for your outfit on the big day. Traditional white dresses and suits are always popular choices, but many couples are opting to put their own spins on their wedding attire. Wear what makes sense for you, your partner and your special day. For example, if you're having a low-key beach wedding, maybe you'll opt for your favorite sneakers paired with a knee-length dress.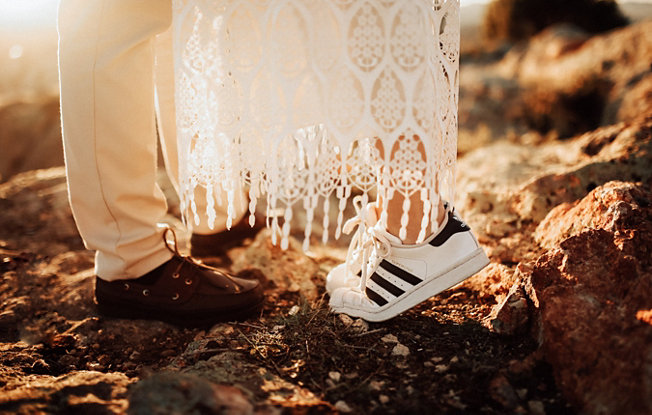 Image Credit: Bekir Temel
If you and your partner are opting for more casual wear, make sure your wedding dress code reflects your own outfit choices so guests feel comfortable.
6. Brides Wearing Veils
Updated Tradition: Brides Wearing What They Prefer
When it comes to wedding traditions, veils are one of the most classic. Today, many brides are choosing the veil or coverings that best match their culture, spiritual beliefs and own personal style. Some women prefer to wear no veil at all, while others opt for large veils. Just as with the outfits a couple chooses to wear, veils are a personal decision that should reflect the bride's preferences.
7. Wedding Cakes
Updated Tradition: Dessert Tables, Non-Desert Cakes and More
While slicing into a wedding cake can be a delicious way to celebrate a marriage, some couples are opting for other takes on this wedding tradition. Think dessert tables, donuts, macaron towers, artfully-decorated cupcakes, cake pops or even cheese wheels. Some couples even opt for two wedding cakes, one with a traditional design and a secondary less-traditionally decorated cake. It's all about choosing the take on cake that best fits you and your partner.
8. Classic Wedding Registries
Updated Tradition: Registering for What's Needed
While traditional wedding registries can serve many couples well, others are registering for gifts that may be more useful to them. This can include non-home items, honeymoon funds or simply asking for monetary gifts. When putting your registry together, focus on asks that are within reason for your guests and impactful to you as a couple.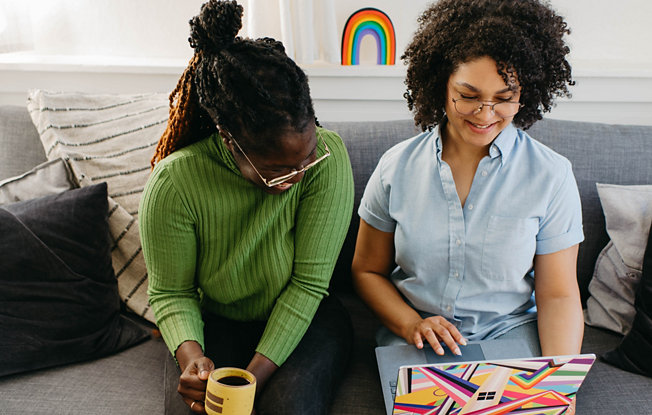 9. Garter Belts and Bouquet Tosses
Updated Tradition: Anniversary Dance
Some people consider the garter belt or bouquet toss to be outdated wedding traditions or simply events they do not want at their wedding. Luckily, there are updated takes on these kinds of traditions that can still involve your wedding guests. An anniversary dance is an updated tradition that can involve your guests without the need to toss anything at them.
For the anniversary dance, also known as a bouquet dance, married couples among your guests are invited to the dance floor. After they have been dancing for a few minutes, couples that have been married five years or less are asked to leave the dance floor. Then, ten years or less. This continues incrementally in increasing numbers until the couple that has been married the longest is the only one on the floor. They're then given the bouquet as a celebration of long-lasting marriages.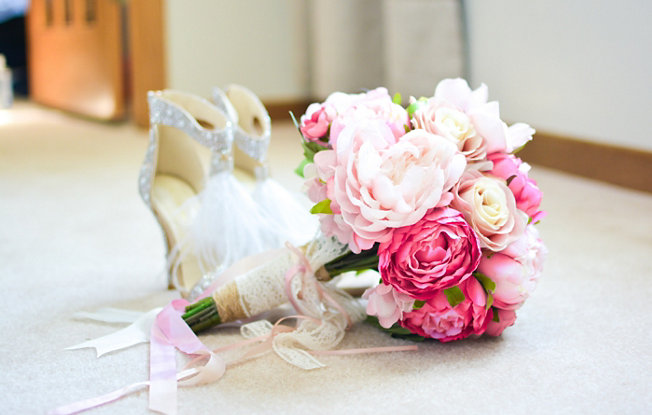 10. Speeches from Family Members and the Wedding Party
Updated Tradition: Non-Mandatory Speeches or Speech Orders
Wedding receptions are packed with many moments of celebration, and speeches can dampen the fun for guests that don't favor the spotlight. Instead of sticking to a specific order of speeches, or speeches at all, consider what best fits the flow of your ceremony. Some couples may opt to give speeches themselves, or simply speak with their wedding party and families beforehand to explore which speech traditions are the best fit for everyone.
11. Leaving for the Honeymoon Immediately after the Reception
Updated Tradition: Honeymooning at the Right Time for You
While jet setting off to your honeymoon shortly after exchanging rings and celebrating with family and friends can be exciting for some couples, others are opting to honeymoon further from their wedding date. Don't feel pressure to have your honeymoon right away, you should choose your honeymoon when it best fits you and your partner.
Bonus Tradition: Classic Wedding Ceremonies
Updated Tradition: Whatever Works for the Couple
The classic wedding ceremony is a great fit for many couples, but not every couple fits the bill of the ceremony and reception combo. Some couples choose a courthouse wedding, a small backyard wedding, elopement or unique combinations that bridge several wedding styles. The right fit is the one that works for you and your partner.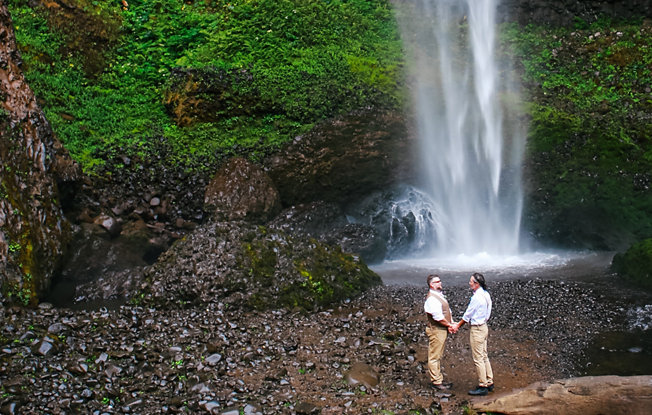 Choosing Your Traditions
Your wedding should feel like a celebration of your love rather than an interpretation of old or outdated wedding traditions that have no meaning to you, your partner or your family. When planning your wedding, it's best to choose the traditions that best represent you, your partner and your unique love story. Keep your own cultural traditions and family heritage in mind when choosing which wedding traditions to bring into the fold. With these updated takes on many classic traditions, it's easy to have a wedding that feels authentic to you and your partner.