How to Determine the Perfect Ring Size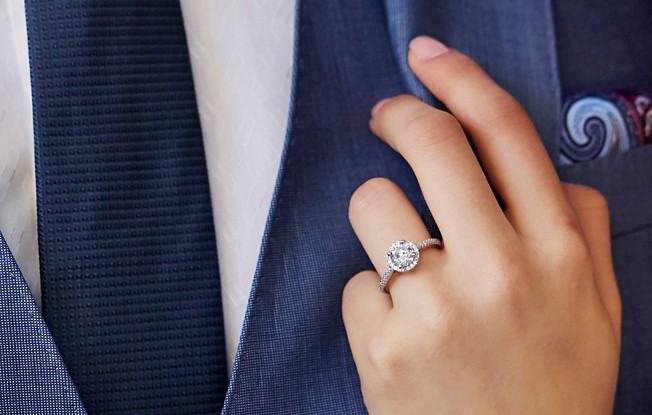 We're not going to sugarcoat it: figuring out someone's ring size is tricky, especially if you're trying to keep the reason why you're seeking it on the down low.
Beyond that, most people don't even know their own ring size, so even if you can come right out and ask for it, you'll still need to go through a discovery process to figure it out. Therein lies the issue. Let us offer some help.
Get The Right Tools
First up, order one of our complimentary ring sizers and use it as a guide. Once it arrives, measure the finger upon which the ring will eventually sit. Measure it several times to determine the best size. Keep mind that fingers can shrink and swell slightly throughout the day, making it hard to find one "right" size.
If you can't measure the actual finger, stealthily swipe a ring often worn by the person whose size you're investigating—preferably a ring worn on the ring finger of their left hand (assuming you're buying a ring for their right hand ring finger). Then, compare the plastic rings with the metal ring until you find the right match. Alternately, download a ring sizer guide and move the ring from size to size until you land on the one that matches. (The PDF file includes an international ring-sizing chart.)
Neither option is an exact science, but they will get you close and are much more reliable than using a string or piece of paper, since those can stretch, twist, or pull too tightly around the finger.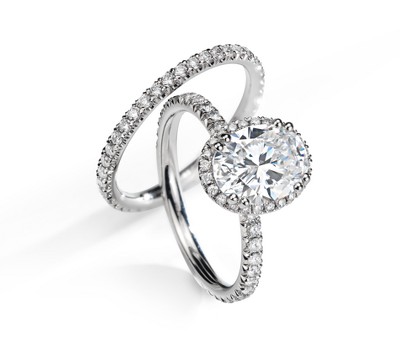 Ask Around
Ask a family member or friend to use the plastic rings while sizing their finger in front of her or him and to compare sizes. Then they can pass the information along secretly to you.
Good Guessing
While women's ring sizes typically range from 3 to 9, the most commonly purchased sizes range from 5 to 7; size 6 is the most popular. Men's rings sizes range typically from 8 to 14, with the most commonly purchased rings ranging between 8 to 10.5; size 9 is the most popular. Gauge your partner's finger shape. If they're more slender than average, size down and vice versa. You can always exchange the ring for the correct size within 30 days unless it was a special order or final sale.
Tips and Tricks
Finding the perfect ring size doesn't have to be a mystery. Follow these tips and tricks to help you find the right fit:
Temperature, time of day, medications, activity level, and what you've had to eat or drink can all affect your finger size.
Finger size is most stable after lunch and before dinner.
Cold temperatures cause fingers to shrink and warm temperatures cause them to swell.
Be sure to measure warm fingers at the end of the day to ensure they are at their largest, or most swollen.
Most people order rings too large. If the ring sizer is snug during the day, that size might be uncomfortable at night when fingers tend to be more swollen. It is crucial that a ring fits tightly over the knuckle—so it doesn't fall off the finger—but is not so tight as to restrict blood flow.
When the knuckle is bigger than the base of the finger, measure both places and pick a size in between the two.
Comfort fit rings can run large. This type of band has a rounded or beveled inner surface and rests more comfortably against the finger. You may want to consider ordering a ring with a comfort fit band a half size smaller.
Wider bands (from 6mm) tend to fit more snugly, so consider ordering a quarter to a half size larger in this instance.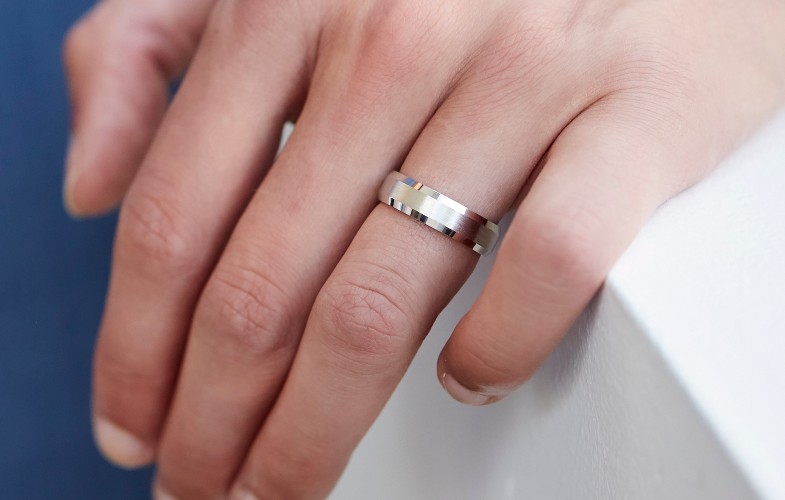 What to do if your ring needs resizing
If your ring arrives and initially seems to be a little too large or too small, wear it for a few days (if it's safe to wear it) to get used to it before you consider exchanging for a different size. We offer a 30-day return policy should you decide to exchange it.
Check out our complete return policy here. And don't hesitate to call our customer service reps if you have questions that we haven't answered here.
Wider bands (from 6mm) tend to fit more snugly, so consider ordering a quarter to a half size larger in this instance.