How to Insure Your Engagement Ring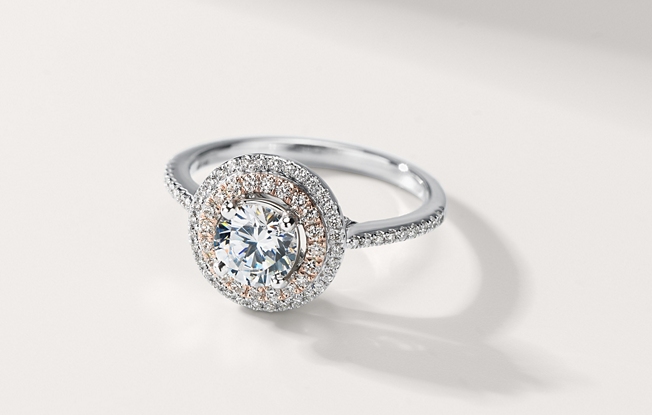 So, you're newly engaged. Congratulations! It's an exciting time, but don't forget to insure your engagement ring. An engagement ring is a priceless symbol of commitment to one another, but it's also a major investment for most couples. Loss, damage and theft occur regularly, but tragedy can be avoided by properly insuring your diamond engagement ring.
This brief guide provides the knowledge you'll need to make an informed decision on engagement ring insurance. We cover the details including the average price of jewelry insurance, the definition of a "rider" for a homeowner's policy, the reasons it's a good investment, how to get the most value out of your plan, and some of the key questions you should ask before insuring your engagement ring.
What is Engagement Ring Insurance?
Engagement ring insurance works just like other insurance, but covers engagement rings and other valuables.
There are a few ways to insure your engagement ring. You can choose to go through your existing renter's insurance or homeowner's insurance to cover jewelry. It's important to note, though, that having a homeowner's or renter's insurance policy does not mean that all of your jewelry is automatically covered. There are many limitations in personal property coverage, so you would need what's known as a homeowner's or renter's insurance "rider" to make sure your engagement ring is adequately covered. An insurance rider is essentially an optional add-on that will provide higher coverage limits and protection from more kinds of risk.
The other, better option is to buy coverage from a company like Jewelers Mutual, which offers insurance for just about any of your fine jewelry or precious stones. One big advantage of going this route is that they only insure jewelry—not cars, boats, or homes. This way, if there's an insurance claim, you don't have to worry about all of your insurance costs skyrocketing.
There are many plans offered by many companies, but it's important to buy one from a reputable source. Your best bet is to go with a company that big insurers or gemology experts like The Gemological Institute of America (GIA) and the American Gem Society (AGS) will vouch for. Jewelers Mutual, who employs a number of GIA and AGS accredited gemologists, offers a guarantee to repair or replace your rings and jewelry to an indistinguishable quality.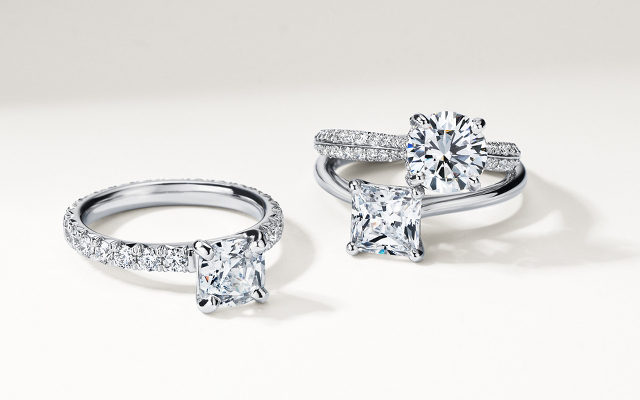 How Is the Price Determined?
It's simple. Depending on where you live and your area's theft rate, engagement ring insurance plans for most people generally run about 1-2% of your jewelry's value. For example, if your engagement ring was $6500, you'd pay approximately $65 annually.
It's a tiny investment to protect something priceless. As with all insurance, policies that don't have deductibles have higher premiums. But for the most part, jewelry insurance is quite affordable. If you move, you should be aware that your premiums may change and that you need to make adjustments with your insurance company. Areas with higher theft rates will increase your premium, so make sure you consult with an agent to ensure you're covered.
What Questions Should I Ask?
Here's a quick cheat sheet of questions to ask a potential engagement ring insurance policy provider:
Ask your agent what the different plans entail. It's important to know exactly what is and what is not covered, as well as what types of service go towards your deductible.
Know the steps you must take if you plan on moving somewhere else or if you move into a new home with your partner, since this will impact your coverage.
Where can you have your engagement ring repaired and/or replaced? This is important to make sure you have access to suitable replacements. Be aware of your policy's coverage limit as well.
Ask your agent about circumstances that aren't covered. What if you lose your ring? What if it's stolen or if the diamond is damaged? This is obviously very important to keep in mind. Many plans cover engagement and wedding rings, loose stones, loss, theft and mysterious disappearance, but it's vital to know.
Be clear on the process of actually getting and maintaining your engagement ring insurance. Don't be afraid to ask your insurance agent to clarify
anything you're concerned about.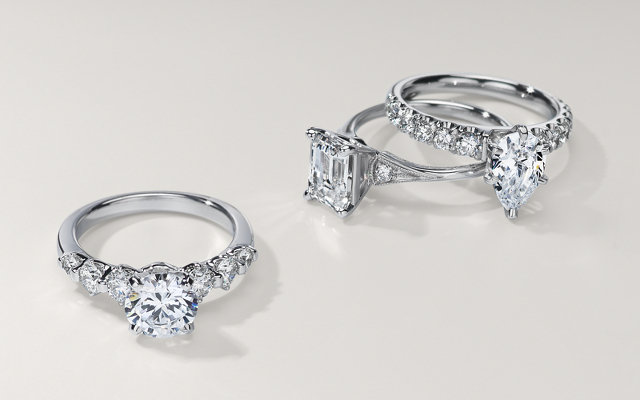 How Can I Get the Most out of Engagement Ring Insurance?
Here are five important tips to make sure your diamond ring is as protected as possible under your insurance policy.
Keep ALL original receipts in a safe and secure spot. You'll want proof of what you paid and records of the original source of your engagement ring.
For rings and jewelry over $5000, we recommend having an appraisal done by a certified gemologist. Inaccurate appraisal can mean big premiums and financial loss. Be uncompromising in your search for a quality appraisal. Inflated appraisals just create high premiums and disputes if you ever make a claim.
Keep appraisals current as value fluctuations often occur over the years. Engagement rings are long-term investments, and like all investments, have the potential to increase in value. If you want the most out of your insurance policy you must keep this current.
Make sure your jeweler provides diamond certification with a grading report from an independent laboratory. All Blue Nile loose diamonds have been analyzed and graded for quality by the Gemological Institute of America (GIA), one of the most respected and accurate labs in the diamond industry. The GIA offers the industry standard '4 Cs' quality assessment—cut, color, clarity and
carat weight.
DO NOT compromise on anything in the process of insuring your wedding ring, engagement ring or other fine jewelry.
What Other Jewelry Should I Insure?
A good rule is to ask yourself how you'd feel if you permanently lost valuable jewelry, whether it's an engagement ring, a wedding ring, or that expensive (but so worth it) pair of earrings you love. Most people decide insurance is worth it once they imagine a loss. It's not a bad idea to make the investment and protect the things that matter to you. Fine jewelry, especially your engagement ring and everything it symbolizes, is one of the most priceless kinds of personal property.
If you've purchased or are thinking about buying an engagement ring from us (congratulations, and great choice!), be sure to get a free insurance quote from our partner Jewelers Mutual.