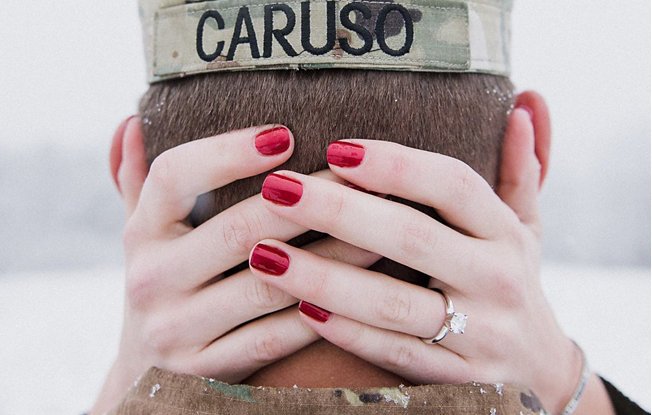 We've been a part of a lot of proposals since 1999—over 500,000. So, we know a thing or two about how to make it a moment to remember.
Scrolling through the hundreds of proposal and engagement photos that pop up on Instagram with our hashtag #bluenilesparkle is our favorite way to do "research" on our customers. Seeing the reaction after the question has been asked gives us all the feels and it's also given us a unique view on what makes for the most photogenic proposals.
Here are three of our top tips for an Instragramable moment:
Suggest She Get a Manicure
There will be (multiple) shots of the ring—guaranteed. So, suggest she get a manicure if you can figure out how to discuss it without causing any suspicion. She can always take a photo later, but it won't be the same moment both your lives have changed.
Have a Backdrop in Mind
As you plan your proposal, keep your surroundings in mind. Many men are finding ways to incorporate a photographer into their proposal plans to document the occasion, which makes the choice of locale even more key. We can't all propose in front of the Eiffel Tower, but we can all pick a favorite park or a meaningful vista to go down on bended knee.
Include Your Pet
This may not apply to all, but more and more couples are including their furry children in their engagements (and weddings, for that matter). If your four-legged friend is a big part of your life together, make sure you bring them along for the proposal. They are family, after all.