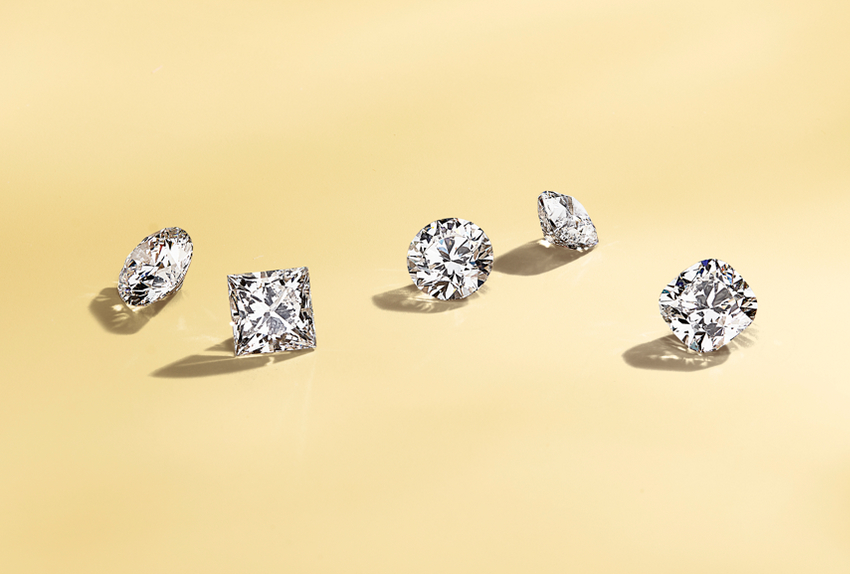 DIAMONDS
Because Your Occasion is Brilliant
Cherished for their unique beauty, diamonds are the ultimate way to mark your moment and create a sparkling memory.
Style Guide
What's Your Fancy?
Fancy-shaped diamonds give you a chance to express your unique personality.
Pear Diamonds
High Quality Diamonds to Cherish Forever
Blue Nile offers beautiful GIA-graded natural diamonds and our exclusive Astor by Blue Nile™ diamonds, the brightest diamonds in our collection.
Diamond Certificate
Every loose diamond that we sell is graded by the Gemological Institute of America (GIA), regarded as the world's foremost authority on diamonds.
Our Most Brilliant Diamonds
Superior brilliance is in the cut. Discover the brightest diamonds in our collection, crafted by highly skilled artisans to outshine the rest.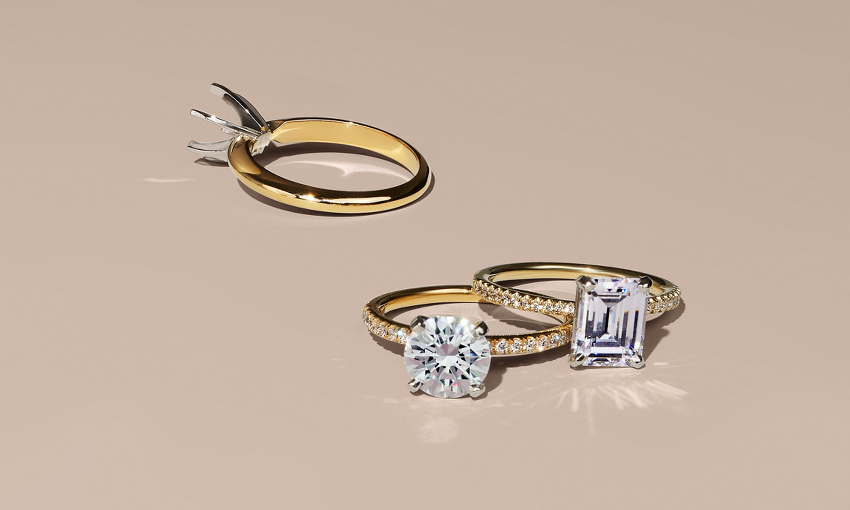 Design Your Own Jewelry
Bring your moment to life with a handcrafted design. Our expert artisans will pour their passion into every detail of your beautiful custom piece. Find your style below.
"An Incredibly Beautiful Ring"
This ring looks absolutely stunning. The diamond I chose looks amazing with the platinum ring. My fiancé is in love with it and continues to point out how it glitters in even the smallest amount of light.
— Jeffrey, Blue Nile Customer
Current Favorites
Hello, Pretty Yellow Diamonds
Only one in 10,000 diamonds has the distinct natural hue of a colored diamond. Options span the spectrum, from yellow to blue.
Handcrafted in Seattle
Our highly skilled artisans exceed industry standards with sparkling GIA-graded natural diamonds, the finest-quality materials and outstanding engagement ring design at an amazing value.
Top Questions and Answers About Diamonds
The value of a diamond is determined by the 4Cs—cut, color, clarity and carat. The most highly valued diamonds are colorless with a precisely fashioned cut and few blemishes. The 4Cs shouldn't be the only considerations for buying a piece of diamond jewelry, though—what's most important is how it makes you feel.

Lab-grown diamonds are made from the same material as natural diamonds—pure carbon. Lab-grown diamonds are optically identical to natural diamonds—the only difference is in how they're formed. Instead of growing over millions of years, these diamonds are created using a cutting-edge technology that replicates the natural growing process in a matter of weeks.

Conflict-free diamonds are diamonds that were not used to support civil wars and don't bear a connection to rebels or terrorist groups. All of our diamonds are certified conflict-free and are never sourced from areas with reported human rights abuses. Thanks to the Kimberley process, an international process for certification that follows diamonds from the mine to the market, it's easy for us—and the global diamond industry as a whole—to provide diamond lovers everywhere with documentation that their gemstones were ethically sourced.

Diamond shape refers to the silhouette of the gemstone. There are 11 popular diamond shapes — Princess, Cushion, Heart, Pear, Marquise, Radiant, Asscher, Emerald, Round, Trillion and Oval. Each shape has its own sense of rapture and brilliance, and the most important factor in choosing a shape is how it makes you feel.
Explore Diamonds by Category
Only at Blue Nile
When it comes to celebrations we strive to make your experience as brilliant as our jewelry with the perfect pieces for every occasion.
Amazing Value
The highest-quality design at a great price.
Peace of Mind
30-day returns, diamond price-match guarantee and more.
Expert Guidance
The original online jeweler since 1999.
Inspiring Assortment
The perfect pieces for every occasion.