After meeting online, actress Krys Marshall and her fiancé, Ted Dolan, tied the knot on the gorgeous Greek island of Mykonos surrounded by family, friends, sun, and sea.
We featured Krys and Ted on National Proposal Day 2017 because we couldn't resist the couple's amazing engagement photographs and sweet story of modern dating. When we heard the couple got married on the Greek island of Mykonos (with Blue Nile rings, to boot), we knew we had to get in touch and see their pics. And, true to form, the photogenic couple did not disappoint.
Welcome to Krys and Ted's excellent nuptial adventure, it's a master class in how to throw a stellar destination wedding.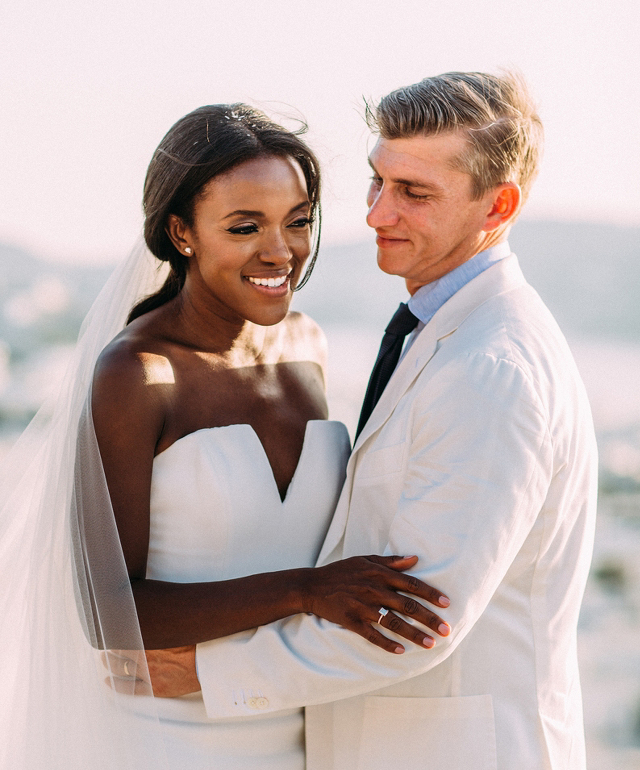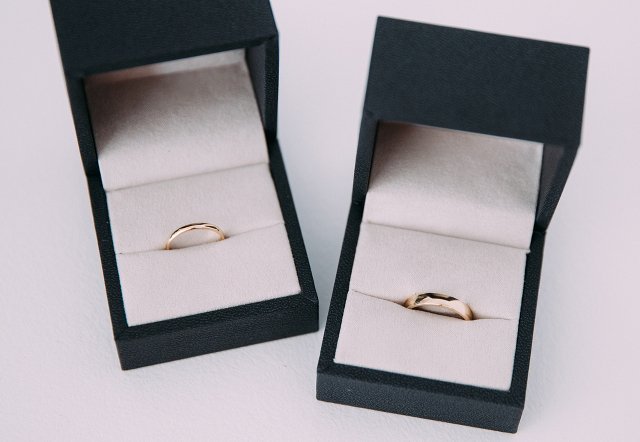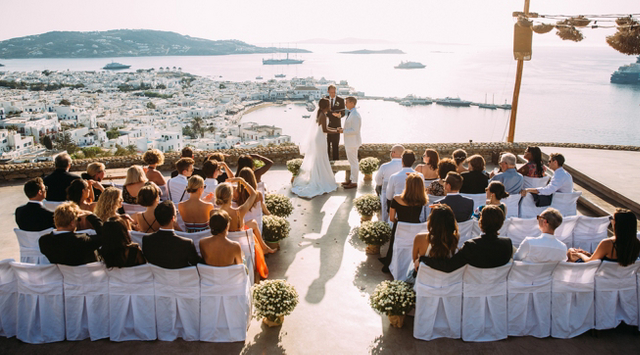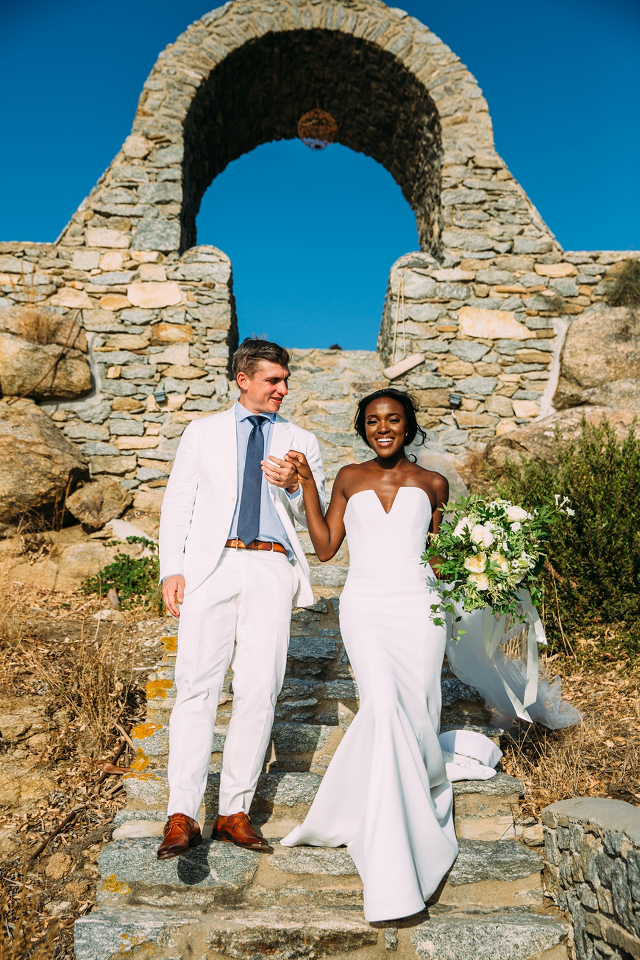 Krys and Ted's Wedding Team

Bride's Gown: @verawanggang
Ceremony: @180mykonos
Fireworks: @nanos_fireworks
Flowers: @mykonosflowers
Groom's Tuxedo: @isaia
Jewelry: @bluenilediamond
Makeup: @bridesbystephanie
Photographer: Betsy Newman @betsnewman
Rehearsal Dinner: mykonosvioma.gr/
Videographer: @jimgrillasfilms
Wedding Coordinator: Laura Hazzard @db_creativity
Wedding Hotel: @mykonos_princess
Wedding Reception: @alemagou_mykonos
Welcome Drinks Venue: @rocacookery
Yacht Charter: mykonos-accommodation.com