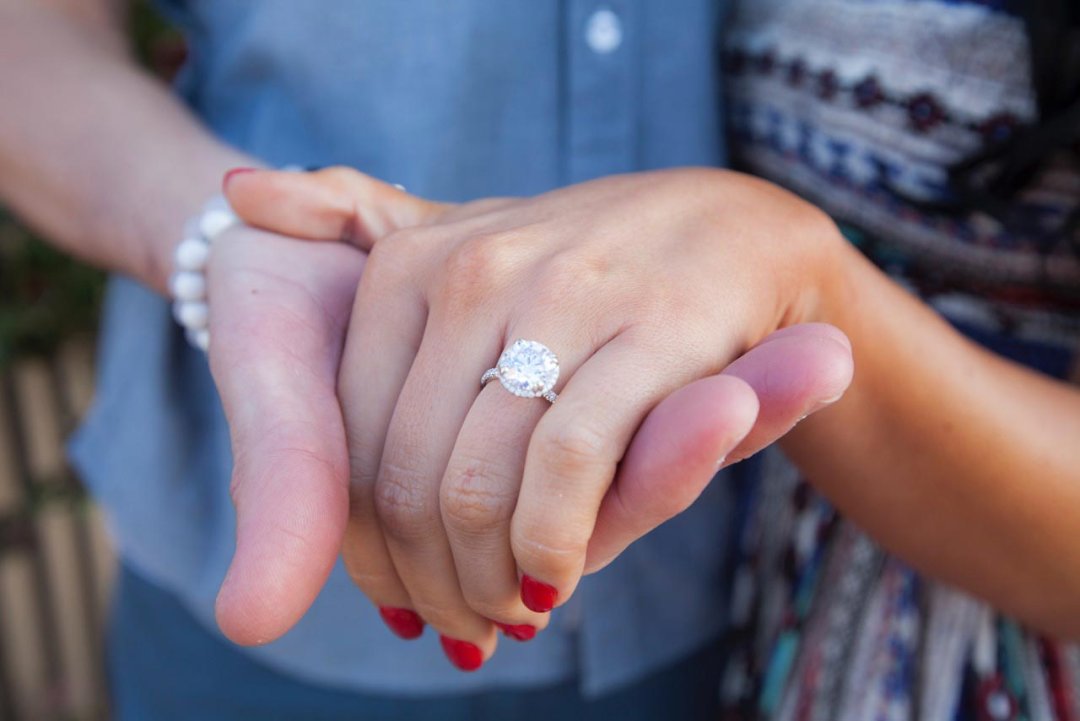 Oklahoma City Thunder manager of team operations Wilson Taylor called on his teammates Russell Westbrook, Nick Collison, and Kevin Durant to lead his now-fiancé Felicia Hudak on an epic scavenger hunt that ended in a romantic proposal of marriage.
In her words:
It started off as a normal Sunday morning. Wilson had arranged a massage for me because, as he said, "I'd had a long week." I didn't think much about it because I am fortunate enough to have a caring, sweet man.
After the massage I was handed a card. The card said that I had two hours to get ready and that my next clue would be waiting for me outside of the house. Around 2:30 p.m. a stretch limousine was waiting outside to pick me up. The driver handed me my next clue that stated I needed a fresh manicure. I found my mother waiting at the salon. I chose a beautiful red polish and when we finished my mom handed me my next clue.
This clue said I should, "go to the place where I met my future wife and the most beautiful woman I have ever laid eyes on." That place is Saturn Grill, where three years before, Wilson followed me to my car just to meet me and give me his card (sounds creepy, we know, we laugh about it all the time). We got to the restaurant, which is normally closed on Sundays, and found it open just for me. The owner told me that my next clue is hidden near the table where we first saw each other. I found it taped under the table.


It told me to meet one of Wilson's closest friends at a place where he goes every single day. "I hope you've been working on your free throws," the note stated. In a panic, I told the driver to head to the Oklahoma City Thunder practice facility. Russell Westbrook was waiting for me. He told me that in order to receive my next clue I would have to make two free throws. I managed to do it within five tries and was on to my next adventure.
I was instructed to go to the place where we had our first date, Empire Slice House. There I would find one of his close friends, Nick Collison, another Thunder player. We talked about the incredible adventure I had been on and the amazing times we had together as a group. We had a slice of pizza and I was given my last clue, which was harder to figure out because it was a spot that we'd never been together. It was the Oklahoma Hall of Fame Museum.
When I arrived, the Thunder's Kevin Durant was standing outside. He escorted me around the corner where I saw the love of my life and best friend standing there with all of our friends, family, and most of the Thunder team. After giving me my last card, Wilson asked me to be with him for the rest of his life. After a slight scream of excitement I said, "yes!"
We'd like to give a HUGE shout out to Ben at Blue Nile for helping Wilson find the perfect ring! Still speechless.
(The above has been edited for length.)