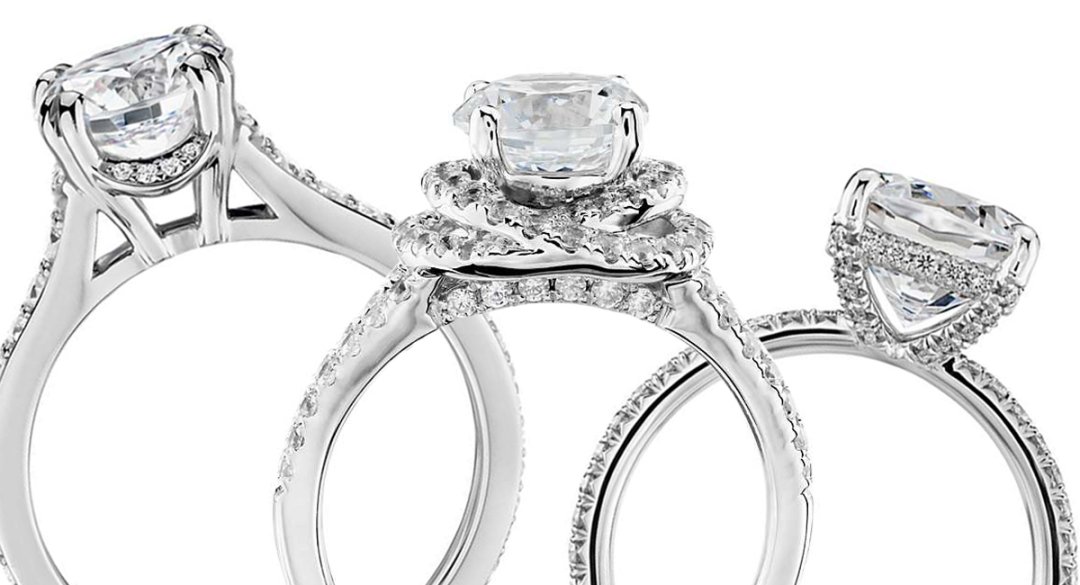 Brides UK is reporting the drop halo style as one of 2017's top engagement ring styles. But what is it? Allow us to explain.
A standard halo-style engagement ring has tiny pavé diamonds surrounding the center diamond. A halo looks beautiful and enhances the size and brilliance of any diamond shape, be it round, pear, emerald, or princess.
A drop halo refers to a row or ring of pavé diamonds below or on the side of a ring. Rather than viewing the halo from above looking down, the halo is seen from the side, adding a special touch to an already gorgeous ring.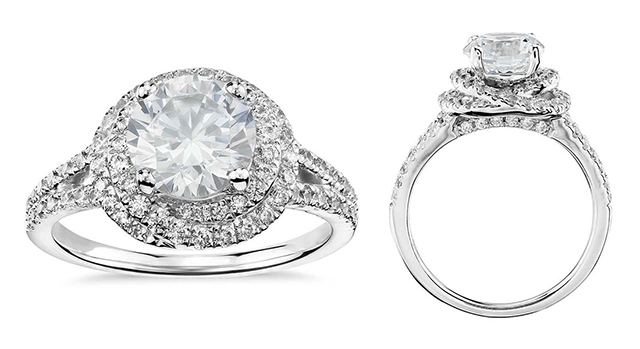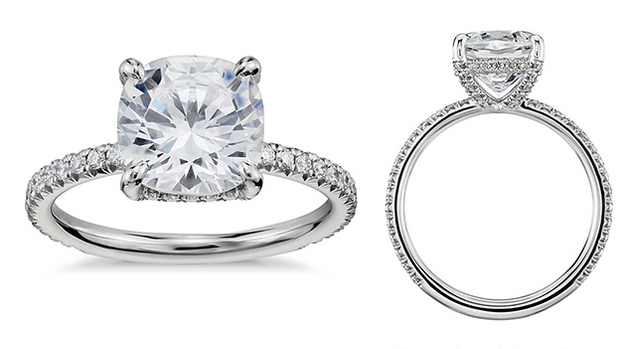 Both halo styles are classic looks that will stay fresh and brilliant on your finger. You can't go wrong with either one.