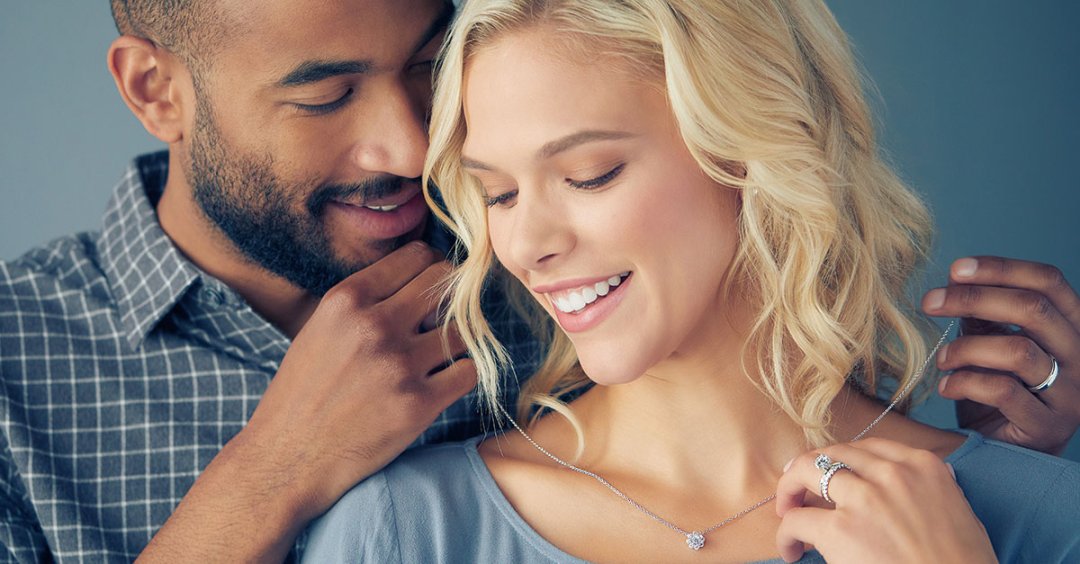 If there was ever a time to make a grand overture with a gift, it's during the holidays. Imagine the thrill she'll get when she opens a Blue Nile box holding a piece of extraordinary jewelry. That kind of reaction is a gift unto itself.
Emeralds are a regal stone, and loved by Queen Cleopatra herself. One imagines these earrings being worn at any and all significant occasions, be it a gala, a wedding, or an intimate dinner. Unlike rubies and sapphires, which are just below diamonds in terms of strength and durability, emeralds tend to be a little softer and less suited to wear on a daily basis. Keep that in mind and wear them with care—but wear them! Life is too short to keep these stunners tucked away in the jewelry box.
Did you know: High-quality rubies are among the most expensive gemstones, fetching more per-carat than any other gem-quality stones? A member of the corundum family of minerals, and a sibling to sapphire, rubies are extremely hard and are often formed in marble deposits.
Ruby is the birthstone for July and is considered the stone of intense emotions, such as love and passion, and has long represented devotion and commitment.
Our Fancies by the Yard collection is unique to the genre of diamond station necklaces. Sure, they're sophisticated and classic while being eminently wearable, but the diamonds are cushion- or Asscher-cut in a bezel setting, as opposed to the typical round diamonds. Fancies by the Yard come in a range of lengths, starting at 20 inches, as well as bracelets. The necklace above is actually two separate necklaces measuring over 60 inches and features two clasps (a lobster and spring ring), which means it can be worn long, wrapped around the neck two or three times, or as two separate necklaces.
A piece of jewelry from our Fancies by the Yard collection is an ideal choice for a woman of impeccable taste who appreciates versatility and understated luxury.