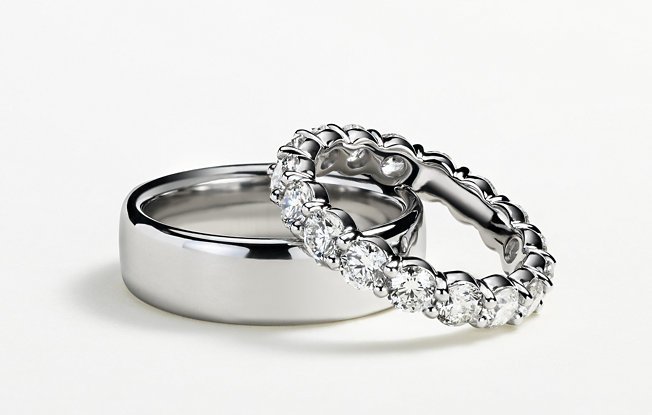 If you've been looking into different metal options, you likely know that platinum is a popular choice. But do you know why it's preferred by so many Blue Nile customers? Here's our short list of reasons to consider this "Cadillac of metals" when choosing a platinum engagement ring, wedding band or jewelry.
1. Platinum is Pure
Blue Nile's platinum is 95% pure, with iridium, palladium, ruthenium and other alloys making up the other 5%.
2. Platinum is Rare
In fact, it's 30 times rarer than gold. While 2700 tons of gold are converted into jewelry annually, only 88 tons of platinum are mined for jewelry.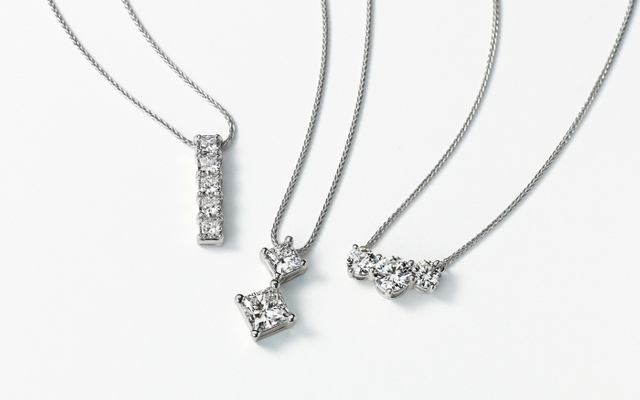 3. Platinum's Color Stays Constant
The color of platinum stays true for a lifetime. Its color will never change or fade as you wear your ring.
4. Platinum Ages Well
For many, the beautiful patina (surface appearance) that platinum develops over time is a huge part of its appeal. If you prefer to keep it brilliant, the metal can be buffed with a soft cloth to return its original luster. Maintain platinum's brilliance by occasionally soaking the metal in a mild solution of warm, soapy water, then scrubbing gently with a soft-bristled brush.
5. Platinum is Best for Secure Settings
Because prongs made with platinum resist breaking, it's the favored metal for protecting diamonds and other gemstones. Platinum's strength, density and resistance to corrosion ensure that even the most delicate of prongs will keep your diamonds and gems secure.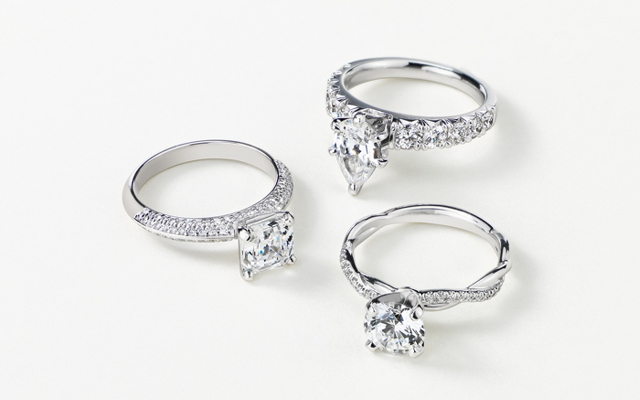 6. Platinum is Naturally Hypoallergenic
It's an ideal choice for people who may be sensitive or allergic to other precious metals.
7. Platinum Is Non-Corrosive
That's a fancy way of saying that platinum resists tarnishing.
8. Platinum Feels Special
Platinum is a metal with substance: 60% heavier than 14k gold and 40% heavier than 18k gold. A 6-inch cube weighs 165 pounds.
9. Platinum is Durable
The density and weight of platinum mean that it holds up exceptionally well to time and to daily wear, so it's rarely necessary to re-shank or reinforce a platinum engagement ring.
10. Platinum is a symbol of lasting love
When it comes to expressing your love, platinum's natural attributes make it the ultimate symbol for representing a lifelong relationship. Its beauty is here to stay.