With an innate sense of effortless chic, the Purist sticks with the classics that can stand the test of time. The Purist is polished, refined, and always prepared.
View Collection

A daydreamer at heart, the Romantic leans toward soft curves and florals, with an emphasis on the handmade. The Romantic loves vintage-inspired details with a little sparkle mixed in.
View Collection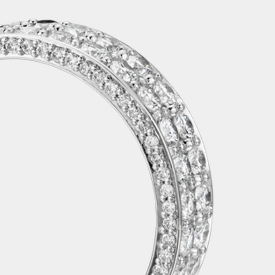 It's all about attention for the Sophisticate, who revels in bold, fashion-forward looks. The Sophisticate boasts a confident knack for style and drama.
View Collection

Comfort and practicality are key for the Minimalist, but so are value and timelessness. The Minimalist seeks out clean, modern looks that fit into a carefully-curated, active lifestyle.
View Collection

Not afraid to stand out from the crowd, the Individual is always putting their own twist on timeless looks. The Individual goes for unique shapes, bright colours, and self-expression.
View Collection