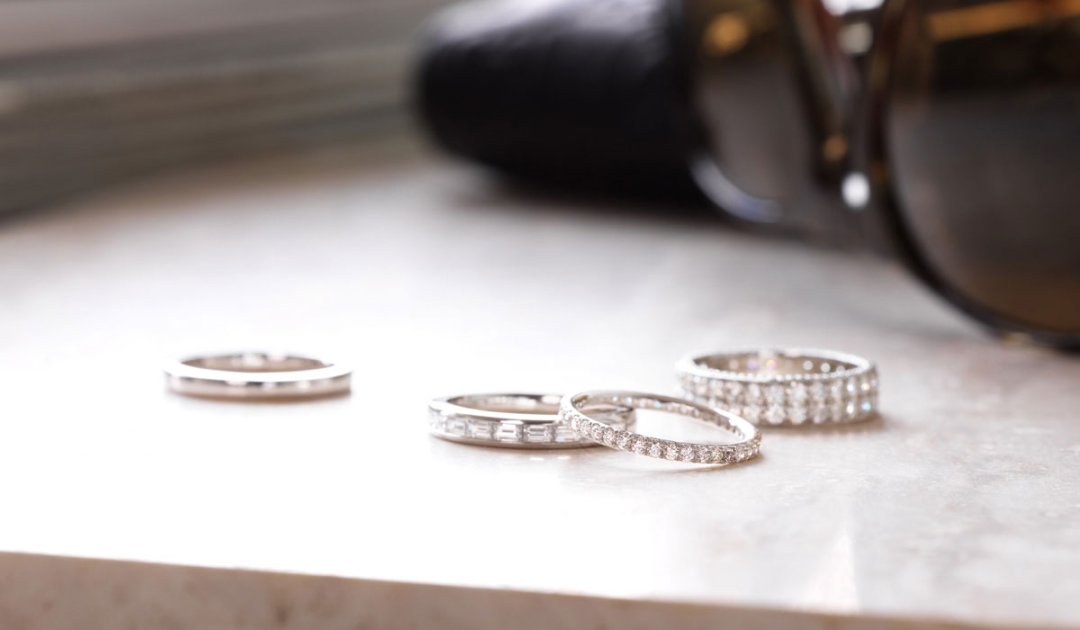 If it's time to pick a wedding ring, that means you've likely got your engagement ring and are probably knee-deep into planning for the big day. Some women prefer to let their engagement ring be their guide when choosing a wedding band and wear them as a pair; others plan on moving their engagement ring to their right hand and want a wedding ring that stands on its own. Whatever your pleasure, here's a little style help to determine your direction.
Vintage Glamour: It's All in the Details
Look for hand engraving, milgrain, and geometric shapes that evoke an era from the past.
The Free Spirit: Wedding Rings for the Boho Bride
Arrows, flowers, and garlands are on-trend musts for the breezy style.
Classic Charm: Can't Go Wrong Rings
Low Profile: Rings for an Active Lifestyle
Go for bezel– or channel-set diamonds if you're always on the go or tend to work with your hands a lot.
High Society: For the Urban Sophisticate
Fancy shaped diamond such as emerald- and radiant-cuts add interest and allure to statement-making rings.