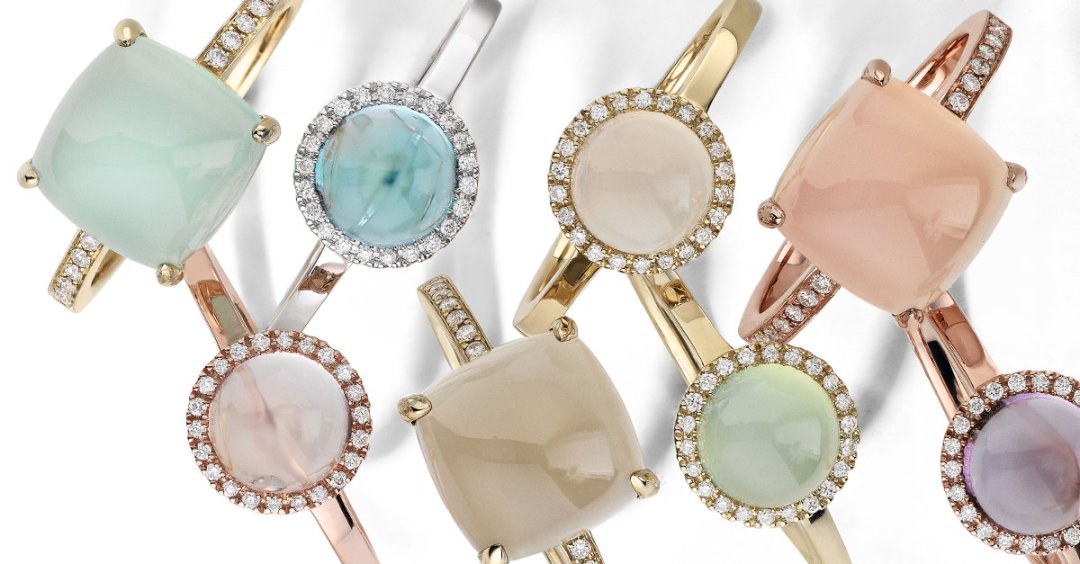 Welcome spring with a bevy of beautifully bright jewelry. As the sun returns, so does our desire for color—subtle and strong. Whether you're looking for a statement piece or something for every day, you can't go wrong with these options. Bonus: They're all under $500.
Pretty Pastels
The Grass Is Always Greener
Yes, it is possible to find gorgeous emeralds for under $500. This verdant, revitalizing shade is fresh and on-trend.
Island in the Sun