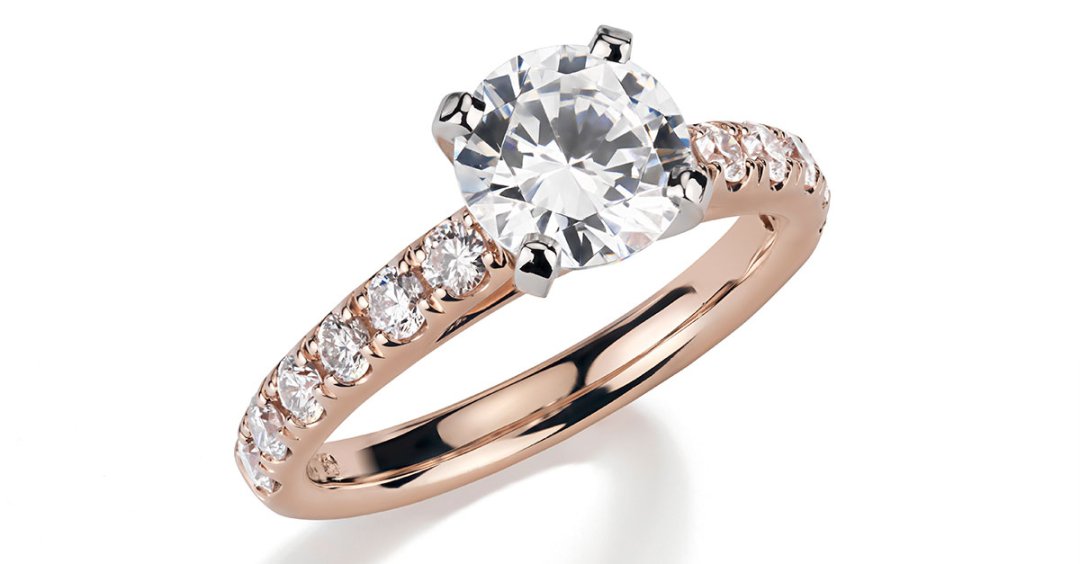 Gold is always in, but rose gold is having a moment. It's time to fall in love with this blush-colored marvel.
All gold is naturally yellow, but rose gold is what happens when copper is added to it. And what gorgeous alchemy it is. Classic, yet modern, rose gold has a blend of femininity and freshness that gives it a place in fashion right now, and holds its own as an heirloom for the next generation. Similar to other gold hues, rose gold comes in different karats but is most often found in 14k and 18k in fine jewelry.
It makes a lovely metal choice for an engagement ring, especially for a woman who loves all things pink. Rose gold also casts a lovely glow on-trend jewelry and puts a new spin on classic styles.
Other Rose Gold Favorites