Colin Cowie is a marvel—a whirling dervish of creative energy and an entertaining powerhouse. And we're proud to have him as part of the Blue Nile family of designers.
In addition to planning celebrity parties and fabulous weddings, the African-born lifestyle expert has written eight books, regularly appears on The Today Show, and in 2015 added Blue Nile jewelry designer and spokesperson to his repertoire.
His Blue Nile engagement, wedding, and fine jewelry collections are a natural extension of the experiences he creates for his clients. Expertly crafted with meticulous attention to detail and as meaningful as the occasion each piece represents.
We sat down with Colin and chatted about his life, his design philosophy, and what not to skimp on when planning a wedding.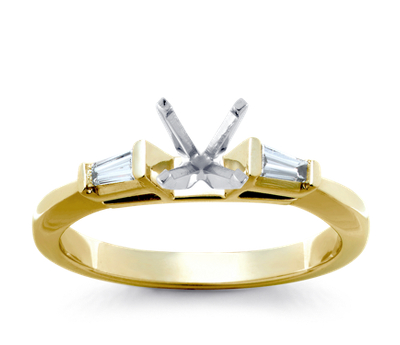 Blue Nile: How did you get into event planning?
Colin Cowie: I was born in Central Africa in Zambia…my parents entertained a great deal and I can't think of a time without visiting houseguests. Planning parties and events is a natural extension of that. It was born in me from the very beginning.
I did not believe in the political system or the future of South Africa and left at the height of the Apartheid Era, arriving in the U.S. with $400 and big dreams. I worked hard, fueled with big doses of style and passion, and have never looked back. I feel very grateful to live the American Dream every day of my life.
Blue Nile: What's the first question you ask every couple when you meet with them to help plan a wedding?
Colin Cowie: Each job is completely different. I start with the DNA of the couple and add my five senses approach to that…in other words, what you smell, taste, see, hear, and touch. Then we take you on a carefully thought-out journey with a beginning, middle, and end, all the time showing great attention to detail.
Blue Nile: What do you suggest couples never skimp on?
Colin Cowie: Don't think quantity over quality. Pick three things and do them well rather than five things on the skinny. Spend your money where your guests will get the most out it. Offer a better cut of meat and quality of wine instead of party favors; serve a delicious 3-course meal including dessert instead of an elaborate multi course menu. Offer a signature cocktail instead of the standard red wine, white wine and water—save them for the meal service. And rather than hiring a band, book a DJ. Find one who understands how to work the energy in the room so when it's time to party everyone is on the dance floor.
Blue Nile: How do you make sure a wedding is timeless and not trendy?
Colin Cowie: No two jobs ever look alike. Each time we work it's a new set of circumstances, new people, new venue, time and season of the year, color scheme etc. Add to that the personality of the clients and we have the ability to build something unique. We handle everything from food, flowers, lighting, design, and decoration, service, entertainment, etc. When working with us, we provide a full service and the client has only one number and name to remember.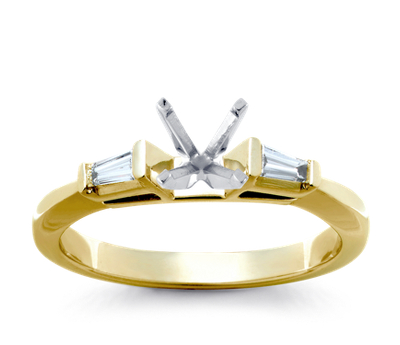 See Colin's collection for Blue Nile here.