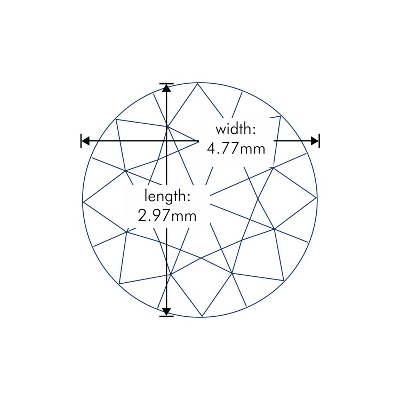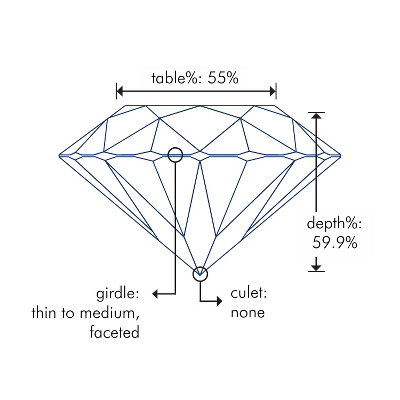 360 Video

- Actual diamond magnified
Top View Image

- Actual diamond magnified
Top View Diagram

- Actual diamond table measurements
Side View Diagram

- Actual diamond profile measurements
Help us improve,

rate our 360 diamond view

.
GIA Graded
Diamond Price Guarantee
Eligible for Diamond Upgrade
Diamond Price Match
We believe our prices can't be beat. If you find a lower price for a comparable diamond, call us at 1-888-565-7641. If the offer meets our qualifications, we'll match the price.
Lifetime Diamond Upgrade Program
Receive 100% credit of your original Blue Nile diamond purchase price towards the purchase of a new diamond that is valued at least twice the price of your original diamond.