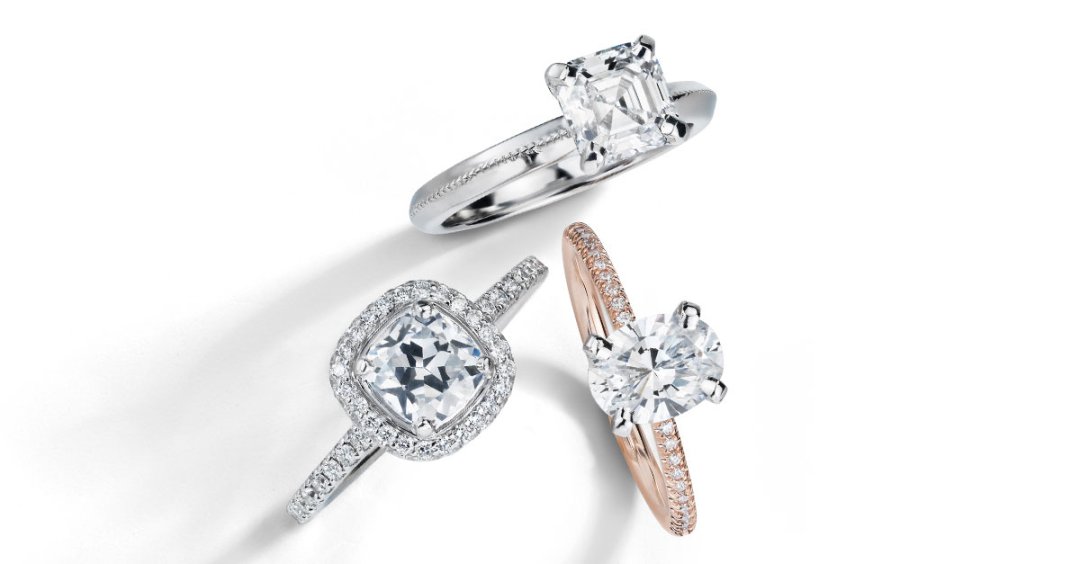 She's been dropping the hints and you've been picking them up, so by this point you have a pretty firm idea of what she likes in an engagement ring. Chances are it's a diamond set in platinum or gold, but even it's a ruby ring she's got her eye on, we've got you covered.
Classic, time-tested, and iconic: a simple engagement ring consists of a gorgeous diamond and a fine metal setting. It's no wonder this is our most popular style.
Whether you go for the warm glow of yellow, the icy sheen of white, or the warm blush tones of rose, a gold engagement ring is always in style.
Coveted and extremely durable, platinum is the pinnacle of precious metals. While it develops a lovely, warm patina over the years, a platinum ring can be shined and re-shined for a lifetime.
Second in hardness next to diamond, ruby (and its sibling, sapphire) is one of the few colored gemstones that we recommend setting in bridal jewelry. Everyday jewelry, especially rings, is subjected to a ton of wear and tear, so a softer stone has a higher chance of being damaged.