Too Early for Titles
If you've only been dating a few months but the future looks bright, pick something that shows you have great taste.
A New Couple
OK, so you've had the talk and applied the labels. Now that you've officially got a sweetie, choose a piece that wears well everyday.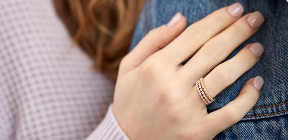 Getting Serious
You haven't said, "I love you," yet, but it's been on the tip of your tongue. Actions speak louder than words, so give a gift that expresses how you really feel.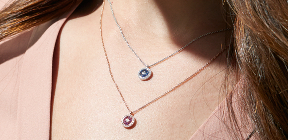 You're Committed
You can't, or don't want to, live without this person. Now's the time to bust out a gift of diamonds—something special for your someone special.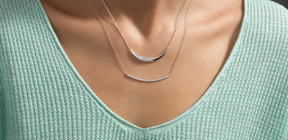 You've Found the ONE
This is it. You've found your soul mate. Pop the question with an extraordinary diamond. It may very well be the most important purchase you make in your life.
Memorable Milestones
Gift-able moments abound in life. Be it an anniversary, a birthday, the holidays, or just because—something with diamonds and sapphires is always the right choice.