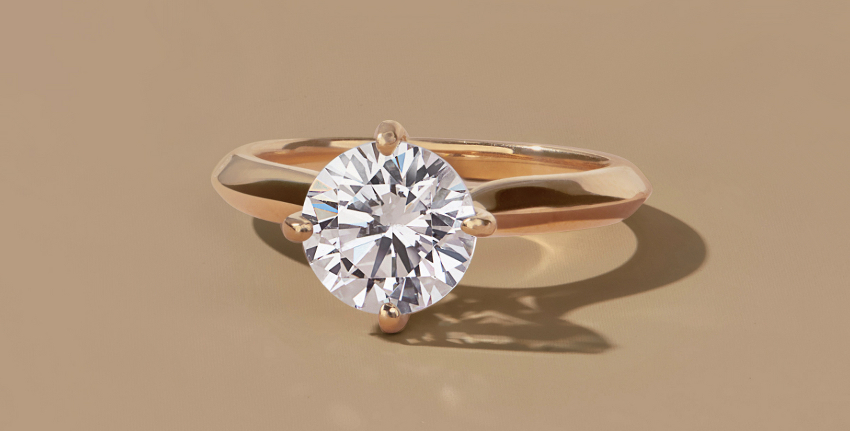 diamonds
Because Your Occasion is Brilliant
Cherished for their unique beauty, diamonds are the ultimate way to mark your moment and create a sparkling memory.
Lab Grown Diamonds
Made for Your Moment
Every occasion deserves its tribute. Our lab grown diamonds are a high-quality, affordable way to mark your moment.
High Quality Diamonds to Cherish Forever
Blue Nile offers beautiful GIA-graded natural diamonds and our exclusive Astor by Blue Nile™ diamonds, the brightest diamonds in our collection.
Diamond Certificate
Every loose diamond that we sell is graded by the Gemmological Institute of America (GIA), regarded as the world's foremost authority on diamonds.
Our Most Brilliant Diamonds
Superior brilliance is in the cut. Discover the brightest diamonds in our collection, crafted by highly skilled artisans to outshine the rest.
Design Your Own Jewellery
Bring your moment to life with a handcrafted design. Our expert artisans will pour their passion into every detail of your beautiful custom piece. Find your style below.
"An Incredibly Beautiful Ring"
This ring looks absolutely stunning. The diamond I chose looks amazing with the platinum ring. My fiancé is in love with it and continues to point out how it glitters in even the smallest amount of light.
— Jeffrey, Blue Nile Customer
Current Favourites
Hello, Pretty Yellow Diamonds
Only one in 10,000 diamonds has the distinct natural hue of a coloured diamond. Options span the spectrum, from yellow to blue.
Handcrafted in Seattle
Our highly skilled artisans exceed industry standards with sparkling GIA-graded natural diamonds, the finest-quality materials and outstanding engagement ring design at an amazing value.
Top Questions and Answers About Diamonds
The value of a diamond is determined by the 4Cs—cut, colour, clarity and carat. The most highly valued diamonds are colourless with a precisely fashioned cut and few blemishes. The 4Cs shouldn't be the only considerations for buying a piece of diamond jewellery, though—what's most important is how it makes you feel.

Lab-grown diamonds are made from the same material as natural diamonds—pure carbon. Lab-grown diamonds are optically identical to natural diamonds—the only difference is in how they're formed. Instead of growing over millions of years, these diamonds are created using a cutting-edge technology that replicates the natural growing process in a matter of weeks.

Conflict-free diamonds are diamonds that were not used to support civil wars and don't bear a connection to rebels or terrorist groups. All of our diamonds are certified conflict-free and are never sourced from areas with reported human rights abuses. Thanks to the Kimberley process, an international process for certification that follows diamonds from the mine to the market, it's easy for us—and the global diamond industry as a whole—to provide diamond lovers everywhere with documentation that their gemstones were ethically sourced.

Diamond shape refers to the silhouette of the gemstone. There are 11 popular diamond shapes — Princess, Cushion, Heart, Pear, Marquise, Radiant, Asscher, Emerald, Round, Trillion and Oval. Each shape has its own sense of rapture and brilliance, and the most important factor in choosing a shape is how it makes you feel.

Loose diamonds are diamonds that have been cut and polished, but they have not been placed in a setting. They are ready to be placed into jewellery.

When buying loose diamonds, you want to be sure that you understand the specs and certifications of the stone. The best place to buy loose diamonds is a place where you can read the diamond's GIA certifications, look at detailed photos of the stone and reach out with any questions you may have. We are proud to offer not only the best selection of loose diamonds for sale but also the best experience for a worry-free purchase.

There are many diamond shapes that are popular today, with round brilliant often getting the most demand. But other shapes, such as princess and oval, are growing in popularity.

Diamonds that have been reviewed by the GIA for their ratings of the 4Cs are certified diamonds. These diamonds come with a certificate that attests to their unique characteristics including cut, colour, carat and clarity. Certified diamonds also have their own unique GIA numbers.

Today, buying certified diamonds is easier than ever before. We invite you to browse our large selection of certified loose diamonds for sale in many shapes and sizes. To purchase any of our loose diamonds, simply select the diamond you'd like and complete the checkout process.

Diamonds are the most durable of all the gemstones. A 10 on the Mohs scale of hardness, diamonds are perfect for everyday wear and can last forever. This makes them the perfect stone for engagement rings.

Sparkling diamonds are beautiful in every jewellery setting. They are popular for wedding styles such as wedding rings but can also be found in everything from cross necklaces to tennis bracelets. The impressive durability of diamonds makes them perfect for daily wear pieces.

Loose diamonds are placed into jewellery through settings that hold the stone in place. For rings, these are typically settings with prongs that keep the diamond secure. Common diamond settings in other types of jewellery include bezel settings that wrap around the stone.

Real diamonds are incredibly durable stones that will last generations. Lab-made diamonds are real diamonds, but other stones like moissanite and cubic zirconia are diamond simulants. Fake diamonds often do not have the brilliance of a real diamond. They may look like they're made of glass, or they chip easily.

The fog test is another way to check if a diamond is real. Blow air onto your diamond, a real diamond will quickly disperse any fog that gathers from the warmth of your breath.

Of course, the best way to tell if a diamond is real is to buy it from a reputable jeweller. At Blue Nile, we only sell real diamonds and offer transparent reporting on our stones.

Yes, it is safe to buy diamonds online when shopping from trustworthy jewellers. We allow you to inspect your diamond up-close with high-quality photos, GIA certifications and even 360° viewing for many stones. If you are looking to buy a diamond, you have come to the right place!

We can set our loose diamonds in many pieces of jewellery including necklaces, rings, and earrings. You can begin by browsing our loose diamonds for sale, or by looking at our different settings and then choosing the diamond that is the best fit.
Explore Diamonds by Category
Only at Blue Nile
When it comes to celebrations we strive to make your experience as brilliant as our jewellery with the perfect pieces for every occasion.
Amazing Value
The highest-quality design at a great price.
Peace of Mind
30-day returns, diamond price-match guarantee and more.
Expert Guidance
The original online jeweller since 1999.
Inspiring Assortment
The perfect pieces for every occasion.